Gilechrist, Warhola, Tanner, Thunhurst, Pellegrini, Chosky, Keidan, Hoerth
Noting the passing of prominent Pittsburghers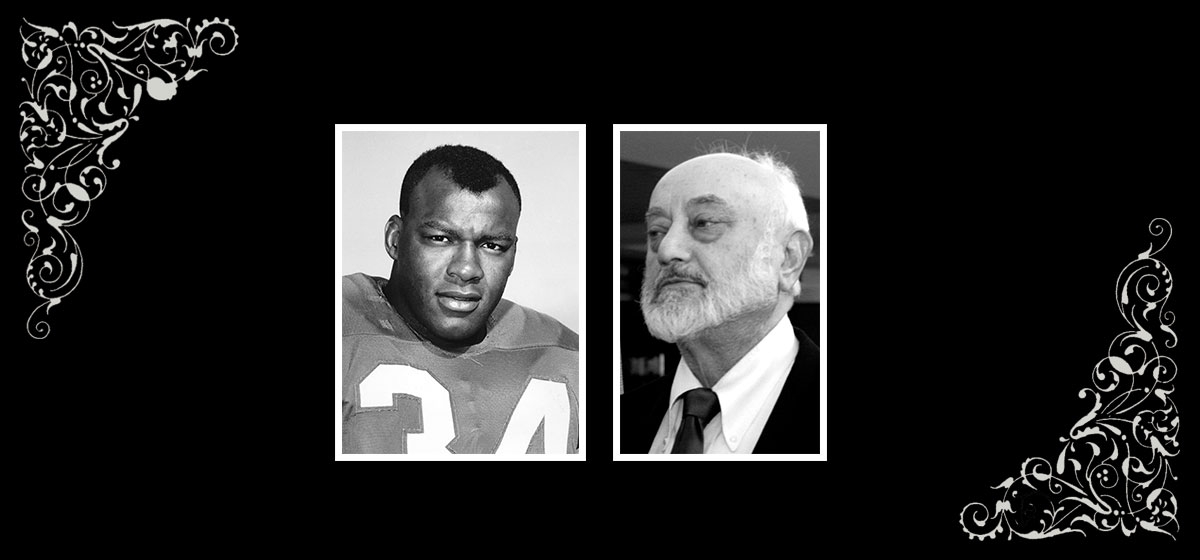 February 16, 2011

Carlton "Cookie" Gilchrist, 75
Gilchrist was a 250-pound running back, considered by many to be the greatest ever to play pro football. The Brackenridge native dominated defenses in the Canadian Football League and later in the American Football League, where he was a four-time Pro Bowl selection.He also was an early civil rights crusader, leading a player boycott of the 1964 AFL East-West All-Star Game because of segregation in New Orleans; the game was moved to Houston.
Mary Tambellini Pellegrini, 86
She was the co-founder and matriarch of Tambellini's Seventh Street Ristorante, downtown, now in its 60th year. The daughter of parents from Tuscany, she went to work at age 12 after her father died, sweeping floors at a bakery and learning the business. With her uncle and sister, she started Tambellini's in 1950. She was known as the business mind behind the restaurant.
John Warhola, 85
When Warhola's father was dying, he told his son to take care of his younger brother, Andy, and make sure Andy went to college so he would fulfill his great potential. John worked a variety of jobs to carry out his father's wishes. And Andy went to Carnegie Tech, later changing his last name to Warhol. The brothers remained close throughout their lives.
Philip Chosky, 85
A Hill District native and graduate of Carnegie Tech, Chosky founded Rosedale Technical Institute in Pittsburgh and became a major regional benefactor to local arts and education programs. He gave nearly $10 million through the Philip Chosky Charitable Educational Foundation to groups ranging from Carnegie Mellon University to the Jewish Community Center to the Pittsburgh Promise.
Chuck Tanner, 82
Tanner was the friendly Pittsburgh Pirates manager, who won the Bucs' last World Series in 1979, leading the famed "We are Fam-i-ly" squad over the Baltimore Orioles. The lifelong New Castle resident was a football, basketball and baseball star at Shenango High School, where the school field bears his name. A player for seven seasons, Tanner homered on his first major league pitch. He managed the Pirates to a 711–685 record in nine seasons. Tanner was great with people, whether his players or someone he met on the street.
Bruce Keidan, 67
Keidan was an outstanding Pittsburgh sports writer. He was smart, insightful, and he didn't pull punches. For 20 years, he wrote and was sports editor for the Pittsburgh Post-Gazette; after retiring, he wrote for Pittsburgh Quarterly. An avid bridge player and competitor, Keidan brought an unusually high level of intelligence and care to the sporting world he covered.
W.L. Thunhurst Jr., 90
Bill Thunhurst was the managing director of the Pittsburgh Civic Light Opera for 12 years. He restored the popularity and viability of the CLO, taking the reins in 1971 after the musical theater company had been dark for two years. He brought major Broadway stars to the new Heinz Hall and also nurtured local talent.
Doug Hoerth, 66
From 1980 through 2007, Hoerth was a Pittsburgh radio talk show host with an eclectic, comedic style that contrasted with today's controversy-based shows. Hoerth's was a spontaneous and personal take on life. "Uncle Dougie" read nine newspapers a day to prepare and peppered the airwaves with rock 'n' roll memorabilia, personal stories, the day's events and interviews.