Stanish, Vargo, DePasquale, Cope, Holmes, Cain
Noting the passing of prominent Pittsburghers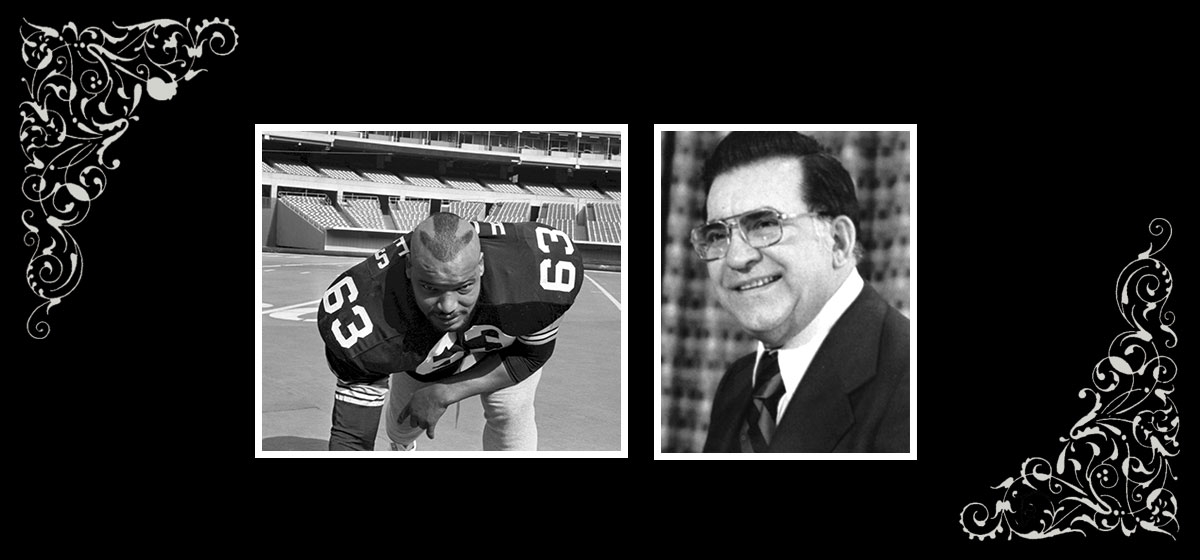 February 20, 2008
Rudolph B. Stanish, 94: Stanish was known as the "Omelet King" for cooking for such personages as JFK, Paul Mellon, Goldman Sachs and Marilyn Monroe. The Yukon, Westmoreland County native was sent as a teenager to Newport, R.I., where he began his career as a domestic worker. After working in the kitchen, he soon became famous for his omelets, cooking them at society soirees for decades. Stanish never tired of eggs himself, being allergic to eating them. He returned to Yukon in retirement, where he died after a fall in his home.

Ed Vargo, 77
Vargo was a well-respected major league umpire for 24 seasons. Known as particularly fair and consistent regarding the strike zone, he called balls and strikes for many famous games, including a perfect game thrown by Sandy Koufax in 1965, the first night World Series game (played at Three Rivers Stadium) in 1971 and the 1974 game when Hank Aaron tied Babe Ruth's home run record. He was a lifelong resident of Butler, who helped families in need in the Butler Area School District. He died of congestive heart failure.
Eugene "Jeep" DePasquale, 85
DePasquale was a blunt-spoken, old-time politician who helped his friends and toed the Democrat, union line. The son of an Italian immigrant, he served four terms on Pittsburgh City Council and six years as president. Previously, he worked as an usher and ticket seller at Forbes Field, becoming president of the ushers' union. He won a council seat after leaving his job as a city paving foreman.
Myron Cope, 79
As the screechy voice of the Steelers for 34 years, Cope became an icon of the colorful, ethnic nature of Pittsburgh. A lifelong Pittsburgher, he was born Myron Kopelman, and though he was just 5'4'', he was diminutive in size only. Inducted into the National Radio Hall of Fame, Cope was known for insight and antics, including the famed "Yoi! Double Yoi!" He was equal part showman and journalist. As the former, he created the Terrible Towel, one of the nation's best-known fan symbols. As the latter, he'd been one of the country's finest sportswriters. In Sports Illustrated's glory years, only Cope and George Plimpton held the title of special contributor. The magazine included a Cope profile of Howard Cosell as one of its 50 best, all-time articles. He was also a perfectionist, once telling The New York Times he would complete an assignment providing they didn't touch a word — which they didn't.
Ernie Holmes, 59
Joe Greene, Dwight White, L.C. Greenwood and Ernie Holmes made up the greatest defensive front four in NFL history. Holmes was the "other" tackle on the famed Steel Curtain, and though he didn't get the limelight Joe Greene did, Holmes' dominant performance led to two Super Bowl victories for the Steelers. The two-time Pro Bowl player joined the Steelers as an eighth-round draft choice in 1971. His size was listed at 6'3 and 260 pounds, but the man known as "Fats" often played much heavier. After football, he became an ordained Baptist minister. Holmes was killed in a one-car auto accident near his home in Texas.
Charles E. Cain, 78
Cain founded the ARC House recovery shelters for alcoholics, at one time the largest such network in Allegheny County. After being a heavy drinker as a teenager, Cain decided 40 years ago to dedicate his life to helping alcoholics and providing housing for them. ARC House ultimately closed in 2005. A resident of Ross, Cain died of cancer.