Mascara, Gilliam, Feeney, Epperson, Gruber, Armstrong
Noting the passing of prominent Pittsburghers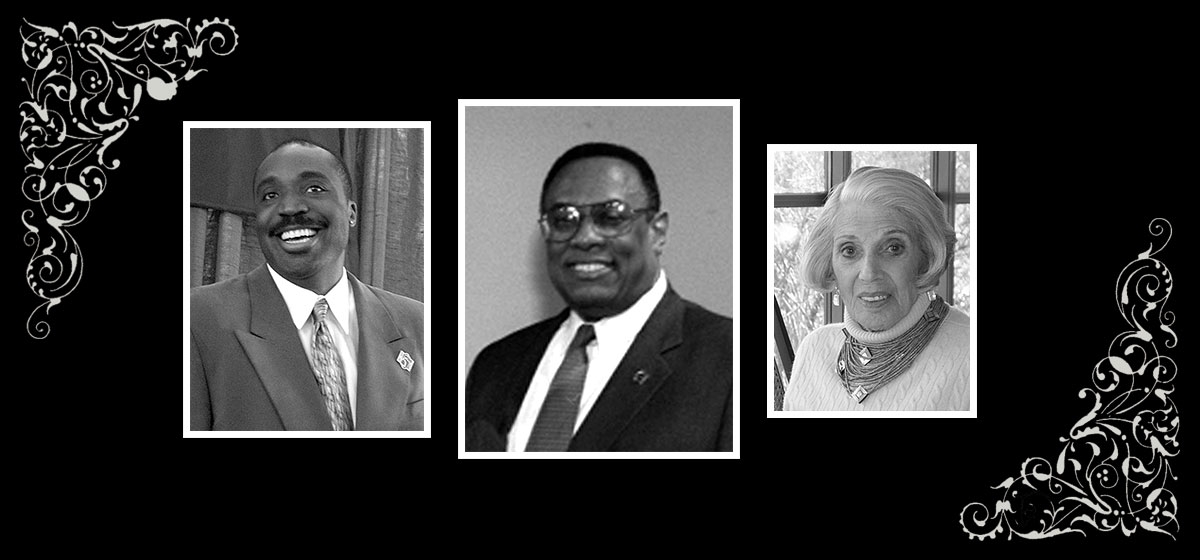 August 20, 2011
Frank Mascara, 81
The son of Italian immigrants, Mascara was orphaned at the age of 16. He overcame a hardscrabble childhood to become Washington County controller, 14-year Chairman of the Washington County Commission, and four-term member of the U.S. House of Representatives. A native of Belle Vernon, the moderate Democrat lived most of his life in Charleroi, riding his blue-collar ethic of common sense into politics, with the campaign slogan, "Your Mascara is Running.

Armon Gilliam, 47
Gilliam was a graduate of Bethel Park High, who went on to become one of the nation's best basketball players. With no scholarship offers after high school, he was discovered at a Kansas junior college by former UNLV Coach Jerry Tarkanian, and led UNLV to the Final Four. He still holds the single-season point record with 903. The 6-foot 9-inch Gilliam became known as "The Hammer," and was the No. 2 overall pick in the 1987 NBA draft, playing 13 NBA seasons for six teams. He was known for his work ethic, on and off the court. After the NBA, he earned a business degree and after a stint as head coach of Penn State Altoona, Gilliam returned to Pittsburgh, playing briefly for the Pittsburgh Xplosion and then raising his two young sons. The past few years, he ran a basketball camp at Ringgold High School, stressing education to the youngsters.
John Feeney, Jr., 83
Jack Feeney was a litigator, former criminal court judge and mentor of lawyers, who created several regional legal institutions. He founded and was president of the Academy of Trial Lawyers of Allegheny County. In 1963, he co-founded what has become an annual event: the Allegheny County Bar Association's Bench/Bar conference, at which lawyers gather to discuss key legal issues. A thoughtful, intelligent man, Feeney later helped found what is now the Osher Lifelong Learning Institute at Carnegie Mellon University.
David Epperson, 76
Over the past half-century, Epperson was one of the most successful and dedicated leaders of social work in the U.S. He was best known for leading the University of Pittsburgh School of Social Work for three decades and building it into one of the nation's most distinguished programs. Epperson was a leader for civic improvement, child welfare, racial equality and mental health in Pittsburgh and across the country. He chaired the city's Urban League with a diplomatic approach and a warm and friendly personality that improved relations between the races while building opportunities for Pittsburgh's black community. With the YMCA, Epperson chaired the local chapter, the national organization, and later, the international committee of the YMCA of the USA, including its Office for Africa.
Aaronel deRoy Gruber, 92
She was a well-known Pittsburgh artist whose 60-year career included painting, sculpture, metal working and photography. The Squirrel Hill native won numerous art competitions and exhibited her work internationally. After a successful early career as a painter, she moved to sculpture. Her largest piece, "Steelcityscape," is 21 feet tall and will be installed this fall in Shadyside's Mellon Park, the latest of its many local placements which included the City-County Building. A tall and stylish woman, she was a disciplined, ambitious and experimental artist.
Thomas Armstrong III, 78
Armstrong was the first director of The Andy Warhol Museum. He opened the museum in 1994, and his international reputation in the art world and memorable gala opening are credited for giving what is now a Pittsburgh landmark museum a strong start. As director of the Whitney Museum of American Art before he came to Pittsburgh, Armstrong was friends with Warhol and opened Pittsburgh's Warhol Museum seven years after Warhol's death.