Mays, Kelly, Scalo, Bennington, Connelly, Byron
Noting the passing of prominent Pittsburghers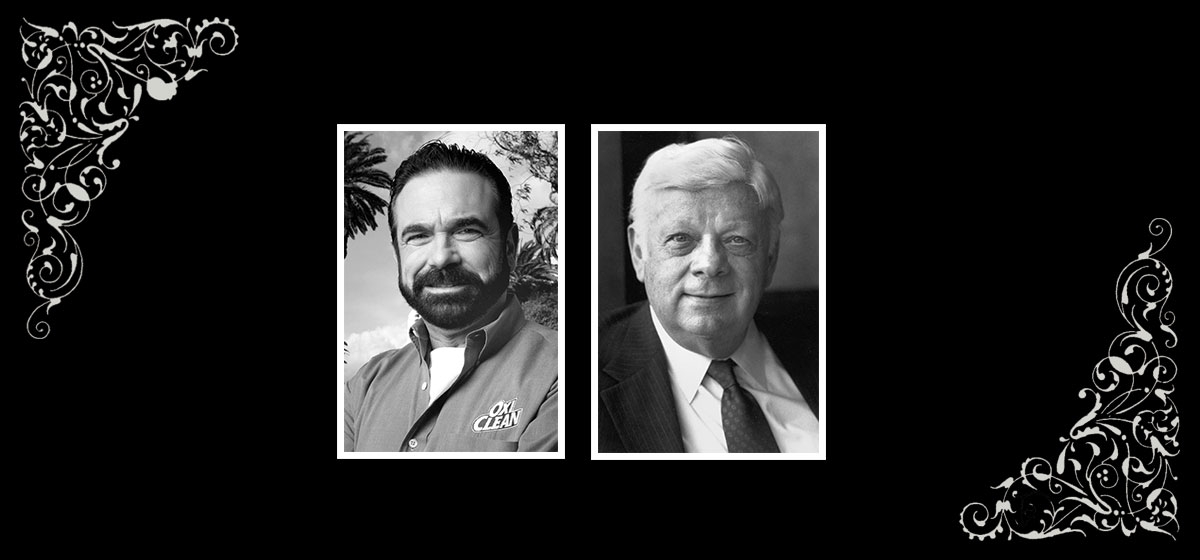 August 20, 2009
Billy Mays, 50
Billy Mays was the consummate pitchman, famous to television watchers across the continent for his booming voice, black beard and persuasive infomercials. He believed in his products, such as OxyClean and Mighty Putty, and it showed. The McKees Rocks native got started on the career path that would make him famous by learning the art of the pitch from a Ginsu knife salesman.

Mary Anne Kelly, 56
She was a diminutive woman who used her knowledge and passion to advocate for older people as the executive director of the Southwestern Pennsylvania Partnership for Aging. A former associate director of the Hunger and Housing program for Allegheny County, Kelly joined the nine-county partnership in 1994 and built membership to include some 400 partner organizations.
John Connelly, 83
John Connelly was a tough entrepreneur whose knack for making money made him one of the richest men in America. He's best known in Pittsburgh as the founder of the Gateway Clipper Fleet, but his business acumen started at age 16 when Connelly, the oldest son in a poor family, went to work in a coal mine to support his siblings after their parents died. A former Golden Gloves boxer, the uneducated Connelly made his early fortune selling promotional items used to market businesses. He later pioneered riverboat gambling on the Mississippi River in Iowa, founding President Casinos. A devout Catholic, Connelly secured exclusive rights from the Vatican to market replicas from the Church, which he sold as "Treasures of the Vatican." Before his fortunes suffered reversals in later years, Connelly made Forbes magazine's list of the 400 richest Americans.
John Scalo, 78
A roofing contractor, John Scalo co-founded Burns and Scalo, which he built into a major Pittsburgh company. One of 14 children born to Italian immigrant parents, Scalo returned to Pittsburgh after Korean War service and, along with Duke Burns, launched Burns and Scalo in 1956. Now run by Scalo's sons, the business last year employed 250 people, had sales of $30 million and owned 3 million square feet of commercial real estate.
Fletcher Byron, 91
As CEO and chairman, Byron transformed Koppers Inc. and was an early leader in promoting business opportunities for minorities. After college, he oversaw work on a U.S. Navy project that led to the creation of surface-to-air missiles. He became president of Koppers at 42 and reorganized the chemicals company, increasing revenues fivefold to more than $2 billion. An avid reader with an extremely active mind, Byron led by building consensus. In retirement, he tried unsuccessfully to prevent Beazer PLC from its hostile takeover of Koppers. In the larger community, Byron helped found several groups to further minorities in business, including the Program to Aid Citizens Enterprise (PACE), the Negro Education Emergency Drive (NEED) and the National Alliance of Business.
Seddon Bennington, 61
Seddon Bennington was the director of the Carnegie Science Center from 1994–2002. A friendly, intelligent and adventurous native of New Zealand, Bennington and a friend died of hypothermia while hiking in the New Zealand mountains. Before coming to Pittsburgh he was the founding director of Perth's Scitech Discovery Centre; he left Pittsburgh to become CEO of New Zealand's national museum, Te Papa.