McCullough, Chiodo, Boesel, Bernard, Moore, Wargo, Hansen, Prosser, Aiken
Noting the passing of prominent Pittsburghers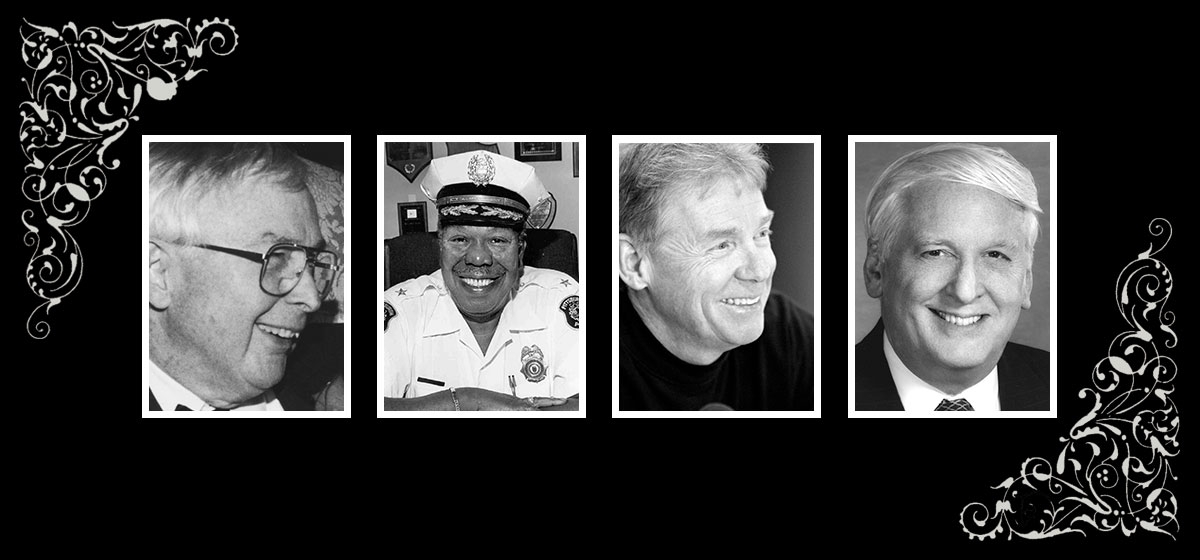 August 20, 2007

C. Hax McCullough Jr., 81
McCullough was a writer and a great advocate for Pittsburgh. His projects often included supporting the arts, and he wrote histories of the Pittsburgh Symphony, opera in Pittsburgh, West Penn Hospital, The Pittsburgh Golf Club and corporate histories.He had a love for music which began as a youngster in Point Breeze and carried through his career at Peabody High, where he played violin in the all-city orchestra, to his lifelong subscription to the Pittsburgh Symphony and presidency of the Mendelsohn Choir. He founded McCullough Communications, and despite progressing MS, which confined him to a wheelchair for many years, McCullough learned to write left-handed and worked until the end of his life. While his younger brother David became a Pulitzer Prize winning biographer, McCullough's work was focused on the city he loved. A 49-year resident of Fox Chapel, he died of complications relating to MS.
Joe Chiodo, 89
An Italian immigrant, Chiodo created a place that was pure, distilled Pittsburgh. Next to the site of 1892's Battle of Homestead, Chiodo's Tavern was the grandfather of all Steelers bars, with football gear, military items, brassieres and steelmaking tools hanging from the ceiling. When newcomers came to Pittsburgh, they were taken to Chiodo's, introduced to the gregarious proprietor and urged to try a "Mystery Sandwich." Chiodo ran the tavern for 58 years, until 2005.
Louise Boesel, 87
In the 1960s, the Mexican War Streets were in such bad shape that the city nearly flattened the area. A real estate agent, Boesel fought for their preservation and helped the area become designated locally and nationally as a historic district. She was an adventurous woman who'd been a nurse's aid in World War II and later collected antiques. A longtime Fox Chapel resident, she died of pneumonia.
Jay Bernard, 49
Bernard was one of the main people responsible for the resurgence of Lawrenceville. He was the proprietor of Jay Designs on Butler Street, where he created fantastical soaps, which he molded into any imaginable shape. He was involved in starting the Lawrenceville House Tour and Art All Night, an all-night-long art event and party in the neighborhood. He died of stomach cancer.
William "Mugsy" Moore, 81
Moore was Pittsburgh's first black police chief, and, though his term was brief, he seized the opportunity to help the advancement of women and minorities in the force. At 6'2", Moore cut a strong figure, rising to the top of the Pittsburgh Police after years patrolling the Hill District, where he grew up. Moore left the chief's post after less than two years, feeling the job was too political and that he was not making a difference. Throughout his career, which ended with a stint as Braddock chief of police, Moore was known as both tough and compassionate.
John R. Wargo, 76
Wargo ran the snack bar in the lobby of the state office building Downtown. A Korean War veteran, he was married and had a son when an accident changed his life at the age of 24. While helping a relative move a refrigerator, a chemical line ruptured, and he was blinded. After attempts to regain his sight failed, he took a class on operating snack bars and ran the state office building operation for 17 years, rising each morning at 3:30 a.m. and taking the bus from Dravosburg so he could open at 6 a.m., which he always did. He knew customers by voice. If a customer paid with a bill, Wargo asked how big it was. His efforts were an example to the thousands who passed through the busy building overlooking Point State Park. A past president of the Pittsburgh Council for the Blind, Wargo died of pneumonia.
George E. "Skip" Prosser, 56
Carnegie native Prosser became one of the best college basketball coaches in America. A man of integrity who cared about his players, Prosser was considered to be an example of what was best in college sports. He viewed his job as teacher as well as coach, and his players graduated at rates much higher than the national average. He nearly became head coach of the Pitt Panthers in 2003 but stayed at Wake Forest, where students held demonstrations to keep him. Three years ago, Prosser's team was ranked No. 1 in the country. An outstanding football and basketball player at Carnegie High, Prosser was also head coach at Xavier prior to joining Wake Forest. Prosser collapsed in his office after jogging.
George S. Aiken, 79
A pioneer in the concept, Aiken founded a chain of restaurants bearing his name and known for barbecued chicken and fish sandwiches. One still remains, in Market Square, with the signature green-and-white striped awnings. Aiken also opened the Georgetown Inn on Mt. Washington. His father died when Aiken was 12, and he went to the Milton S. Hershey School for orphans, which he credited for helping make him a success. A resident of Churchill, Aiken died of cancer.
Stephen C. Hansen, 67
Hansen was the epitome of a community leader. Before resigning in June after a cancer diagnosis, he led Dollar Bank for the past 25 years. From helping a small business get started to guiding many nonprofits to quietly but steadfastly supporting the region's largest initiatives, Hansen was personally involved. He led the quintupling of Dollar's assets to $5 billion, making it America's biggest mutual savings bank. He created the Freedom ATM Alliance, in which member banks don't charge for using automatic tellers. Beyond that, he never yielded to pressure to have Dollar go public. Though, it would have been very profitable, Hansen was committed to running a locally based bank that would offer choice to consumers and contribute to Pittsburgh. A Manhattan native, who graduated from Princeton and the University of Virginia Law School, Hansen served in the N.Y. legislature and was special asst. to the undersecretary of the U.S. Dept. of Housing and Urban Development. A Fox Chapel resident, he was a private, humble man who believed in doing what was right and acted accordingly.