Heyward, Soffer, Trimarchi, Shekell, DeBolt, O'Connor, Rea, Edwards, Little
Noting the passing of prominent Pittsburghers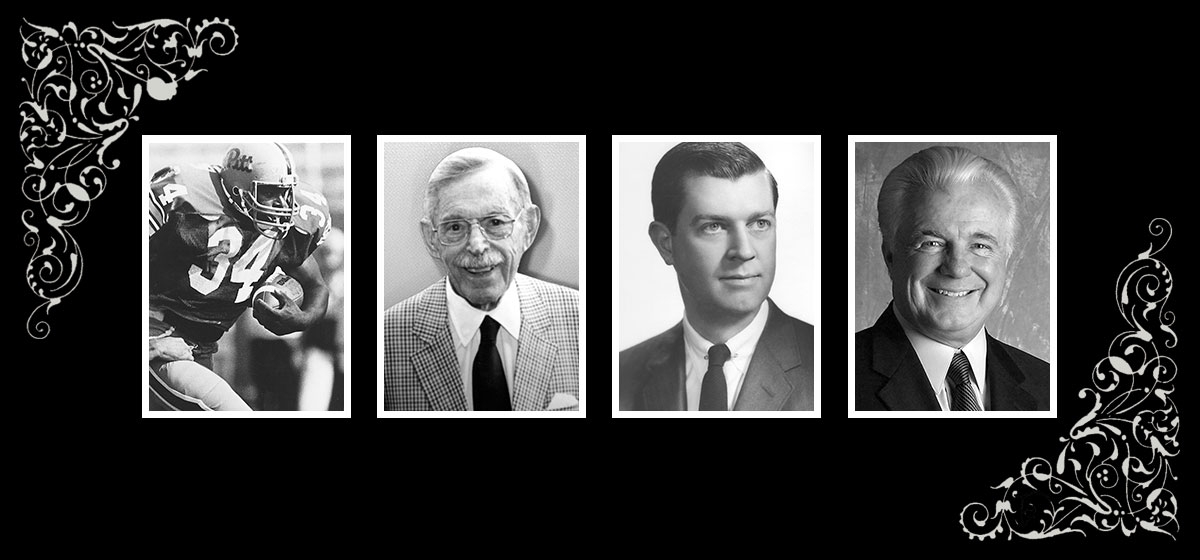 August 20, 2006
E. James Trimarchi, 83: Over the past 23 years, Trimarchi built a small Indiana bank with $31 million in assets into the $6 billion First Commonwealth Financial Corporation, serving as its first president and CEO and retiring as chairman six months before his death.A native of Indiana who served as a naval officer in the South Pacific for three years, he returned home and founded Trim Tree Nursery, which still operates. Trimarchi was long involved in public life as well, as chairman of the Indiana County Democratic Party from 1948-66 and as a leader in the creation of Yellow Creek State Park and the transformation of Indiana State Teachers college into Indiana University of Pennsylvania. He also served as vice chairman of the Pa. Turnpike Commission and secretary of the Commonwealth under Gov. David Lawrence. He died of ailments relating to Parkinson's disease.

Rob Shekell, 57
Shekell, of Clarion County, devoted his professional life to helping troubled children. Over 25 years, the innovative leader of the Mars Home for Youth expanded service from 20 to 280 neglected and abused youngsters. He embraced a group that few do and succeeded in building his program at a time when funding was being reduced. Shekell died of lung cancer.
Craig "Ironhead" Heyward, 39
Heyward was one of the best and most memorable players in Pitt Football history, where he holds school records for most rushing attempts in a game and a season. He was the third-leading rusher at the university, leaving with 3,086 yards after his junior season to become the No. 1 pick in the 1988 NFL draft. His NFL career spanned 11 seasons. As his nickname, "Ironhead," indicated, he was a punishing runner at 5'11" 250 pounds. But he was also tremendously athletic, able to dunk a basketball from a standstill and known to leap over tacklers. He had a warm, winning personality and a work ethic that impressed coaches and teammates. A native of New Jersey, he died in Atlanta after the recurrence of a tumor.
Sara H. DeBolt, 91
Munhall's Sara DeBolt was an adventurous woman who labored in the famed Homestead works of U.S. Steel, became an early female aircraft pilot and worked on the historic Manhattan Project. She was also a teacher and the coach of a championship boys' basketball team. She later became president of DeBolt Transit, a company bought by her husband. Later known as DeBolt Lines, the firm ran bus service between Pittsburgh and several Mon Valley towns before Allegheny County created a county-wide bus system. The company is now run by her son, George DeBolt, and provides tours, on which Sara DeBolt served as a hostess until she was 87.
Joseph Soffer, 93
Along with his late brother, Soffer created the Soffer Organization, one of the area's leading real estate development firms. His projects included the Norwin Mall and Penn Center East, a combination of retail, office and residential space that was a precursor to similar projects across the region. With the development of Penn Center West, he worked with his son Damian, who has further built the company's prominence with the creation of the SouthSide Works. A resident of Squirrel Hill, Soffer was a generous contributor to numerous community institutions.
Bob O'Connor, 61
Pittsburgh Mayor Bob O'Connor was at his best talking with and listening to people from every walk of life. He could be found chatting in coffee shops, shaking hands at parties or waiving to motorists, thanking them for their votes. A Democrat, he first won election to city council 15 years ago, becoming council president. He lost two mayoral elections to Tom Murphy, with Murphy winning the second by 699 votes after giving generous, 11th-hour contracts to city firefighters, who likely provided the margin of victory. After three years as Gov. Ed Rendell's representative in southwestern Pa., O'Connor was elected mayor last November. His diagnosis of brain cancer in July and his rapid demise deprived the mayor of a chance to make many concrete changes. However, O'Connor made a strong symbolic mark as an optimist who believed Pittsburgh's problems could be solved by a change in attitude. He believed the city should focus on providing reliable, effective services. A former steelworker with a high school education, O'Connor became an executive with Pappan restaurants before seeking public office. He was beloved as a man of the people.
William Rea, 94
Rea was a leading force of several key projects in the civic and cultural evolution of Pittsburgh. He worked side-by-side with Jack Heinz to create and obtain property for what became the city's renowned Cultural District. Rea was also a key, early supporter and longtime member of the Cultural Trust and the Allegheny Conference on Community Development. His leadership also extended to education, where he served for 17 years on the Pittsburgh school board. He presided over the board from 1959-66, succeeding in brining more money to city schools, while opposing the concepts of busing and unionized teachers. He was a longtime trustee of the University of Pittsburgh, serving as board chairman from 1967-78. In World War II, Rea served aboard the USS Idaho. In industry, he was President of the Oliver Tyrone Corp. Pittsburgh's largest commercial real estate firm in the 1970s. Rea died of a heart attack.
Richard D. Edwards, 87
For the past several decades, Edwards headed one of the most philanthropic families in Pittsburgh, leading the McCune Foundation, established in 1979 by his brother-in-law, Charles L. McCune. Intellectually curious and gifted, he graduated first in his class at Choate before earning a degree in American History at Harvard, where he was editor of the Harvard Crimson. He later earned a doctorate in mathematics from Pitt before becoming a math professor. For most of his career, Edwards led family enterprises, including Union National Bank and later the McCune Foundation, known for its ubiquitous "anonymous" gifts. With Edwards at the helm, McCune was one of the most magnanimous benefactors of a wide range of local civic, educational and cultural initiatives. He also served as board chair of Shady Side Academy and the Western Pa. School for the Deaf. The longtime Squirrel Hill resident died after suffering a stroke.
Walter R. Little, 62, and Anderson P. Little, 66
The two brothers, one a judge, the other a radio historian, died within hours of each other, leaving a legacy of working to build Pittsburgh's African-American community. They grew up in public housing in the Hill District in a family with 12 children. The youngest was Walter Little, who in 1985 was elected to the Allegheny Court of Common Pleas where he served 18 years in the Criminal Division and on the Orphan's Court. Judge Little was critical of prosecutors, often claiming they didn't give equal treatment to black defendants, and he challenged the Democratic Party to embrace qualified black candidates. Anderson Little was known as a quiet man, who preferred to remain in the background as a broadcaster. He worked at numerous stations but was best known for his weekly Sunday program on WDUQ, "The Anderson Little Report." He was an early leader in bringing lesser known voices, including minorities, to the public, often focusing on challenges and achievement in the African-American community.