Just Askin'… Sabrina Saunders Mosby
President & CEO, Vibrant Pittsburgh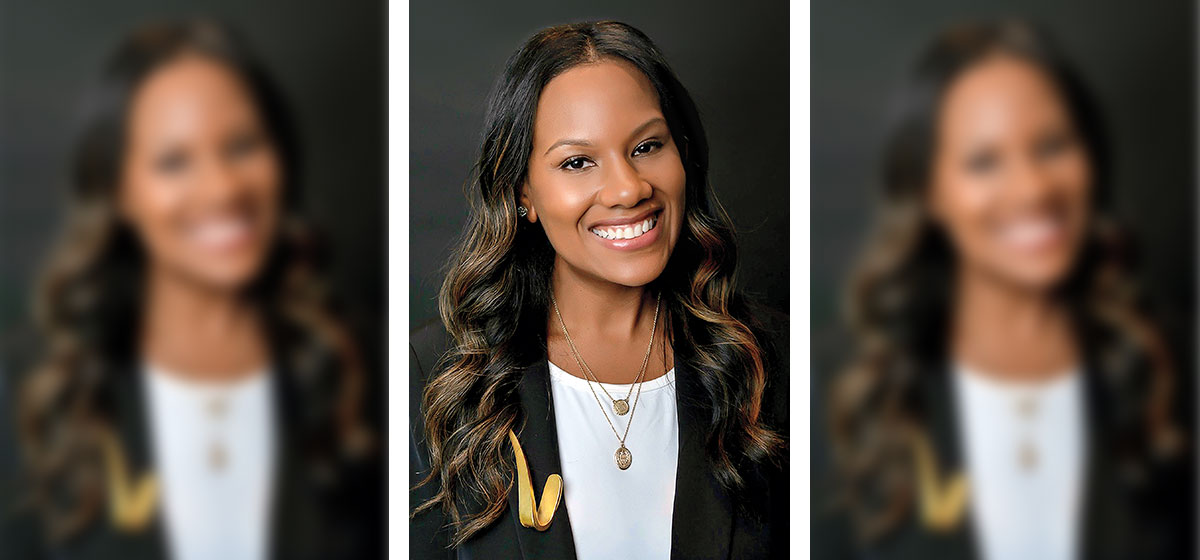 May 20, 2020
Q: What's the most interesting thing about your job?
A: My work involves a personal commitment to advancing diversity, equity and inclusion throughout the region's workforce. It means working with companies beyond just checking boxes and making statements about diversity. One of the most interesting aspects of my job is being able to move from meaningful and many times challenging conversations to bold actions and change. I'm encouraged everyday by the willingness of local leaders to champion change, broaden their points of view and question poor decisions.

Q: What's the best advice anybody ever gave you?
A: The best advice I've ever been given is that you have two ears and one mouth for a reason. Listening more than you speak is a brilliant skill that has afforded me tremendous insight and understanding.
Q: How do you start the day?
A: I try to start each day in reflection, with a prayer of gratitude and in order to have the right attitude, I recite positive affirmations before taking my dog Monroe outside. Sometimes this happens in the shower and if I'm rushed, it must happen in the car. I used to start my day blasting the song "Happy Face" by Destiny's Child and let's just say, this routine has a better result. I still blast the music whenever I'm home alone! It's a great get up and go song.
Q: Outside of work, what do you hope to accomplish in life?
A: My greatest hope is to be considered a loving daughter, dedicated wife and one day a cool and reliable mom. Being successful in my career means nothing if my family isn't thriving, happy and strong.
Q: What three attributes do you value most in a person?
A: Trustworthy, a sense of humor and an open mind. I find that I can get along with just about anyone, but my closest relationships are with people that I can trust, laugh with and have constructive debates.
Q: If you could have dinner with one person, living or dead, who would it be?
A: Definitely my maternal grandmother. She died before I was born, and I've learned about her exciting life through the stories of others. She was confined to a wheelchair for most of her adult life and my mother's childhood but still managed to leave quite the legacy.
Q: What would you change about Pittsburgh?
A: I would change the racial and gender disparities that exist in the region and I would elevate the social scene by creating more entertainment opportunities for people of color and more deliberately inclusive spaces as well.
Q: People would be surprised to know that?
A: People would be surprised to know that although I'm an extrovert and known social butterfly, my ideal evening is a night indoors, by myself, watching Hallmark movie marathons.
Q: What's the most important thing in life?
A: The most important thing in life is to cherish the present. We are constantly reminded when we lose something or someone, that life is short. When we live life in the present we aren't burdened by regrets or past mistakes. Everyday small moments can be enjoyed, celebrated and appreciated. The negative aspects of life become small and less relevant and the people and things that matter to us most are properly valued, loved and respected.
Q: What would your epitaph say?
A: People who know me well are aware that my husband is a funeral director and we don't have issues talking about life or death. My epitaph would most likely say, "Smile and Move. Just not from here." "Smile and Move" is a saying/mantra that I've become known for. It is not just the way that I try and live my life but it's also how I would want to be remembered in death.