Just Askin'… Derek Shelton
Pirates manager
Photo courtesy of the Pittsburgh Pirates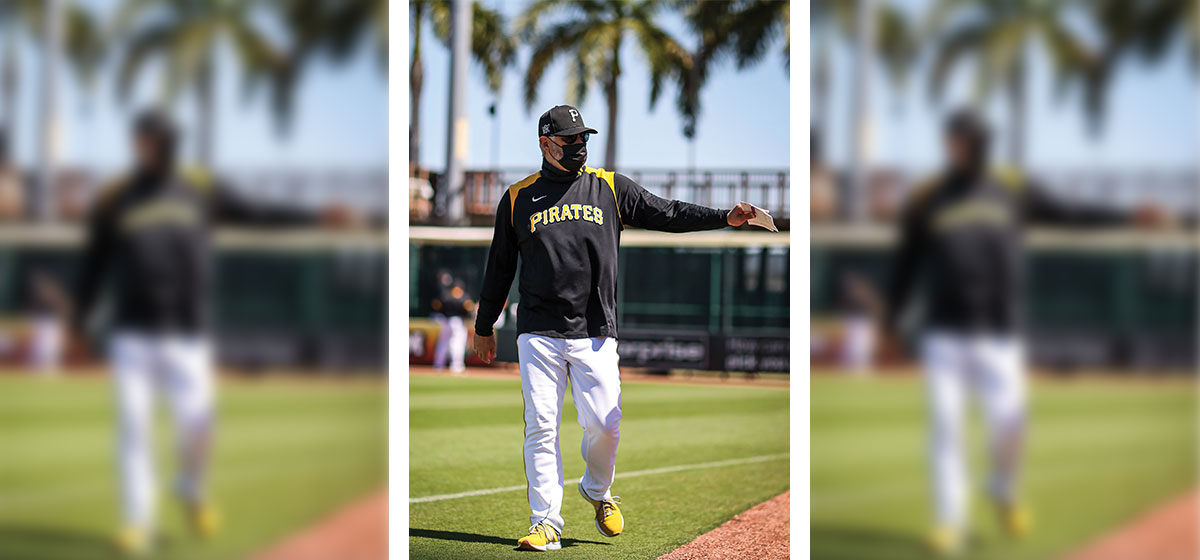 July 12, 2021
Q: What's the most interesting thing about your job?
A: The wide variety of people I interact with on a daily basis.

Q: What's the best advice anybody ever gave you?
A: To do your job right the first time. Not half-assed.
Q: How do you start the day?
A: I drink a lot of water, take some Vitamin C and Stormio Nespresso coffee (I am obsessed with Nespresso).
Q: Outside of work, what do you hope to accomplish in life?
A: Raising well-rounded kids who help contribute to society and who are good people.
Q: What three attributes do you value most in a person?
A: Trust, passion and the ability to learn.
Q: If you could have dinner with one person, who would it be?
A: Frank Sinatra. Imagine the stories he would have and all the people he would know. All the old-school Vegas stuff. And he was a bourbon drinker.
Q: What do you do for fun?
A: I try to get on the water any time I can. Just relax on a boat.
Q: What would you change about Pittsburgh?
A: Having only spent a half of a summer here, I didn't get a chance to explore the city much. From what I saw in 2020, I really liked it. I expect to get out a little more this year, so if something comes to mind I will get back to you.
Q: People would be surprised to know that…
A: I met my wife, Alison, while being interviewed by her in Cleveland while she was working for a local radio station during my time with the Indians.
Q: What would your epitaph say?
A: I used to think communication was the key until I realized comprehension was. You can communicate all you want with someone, but if they don't understand you, it is silent chaos.