Joshua Troup: Nature's Bounty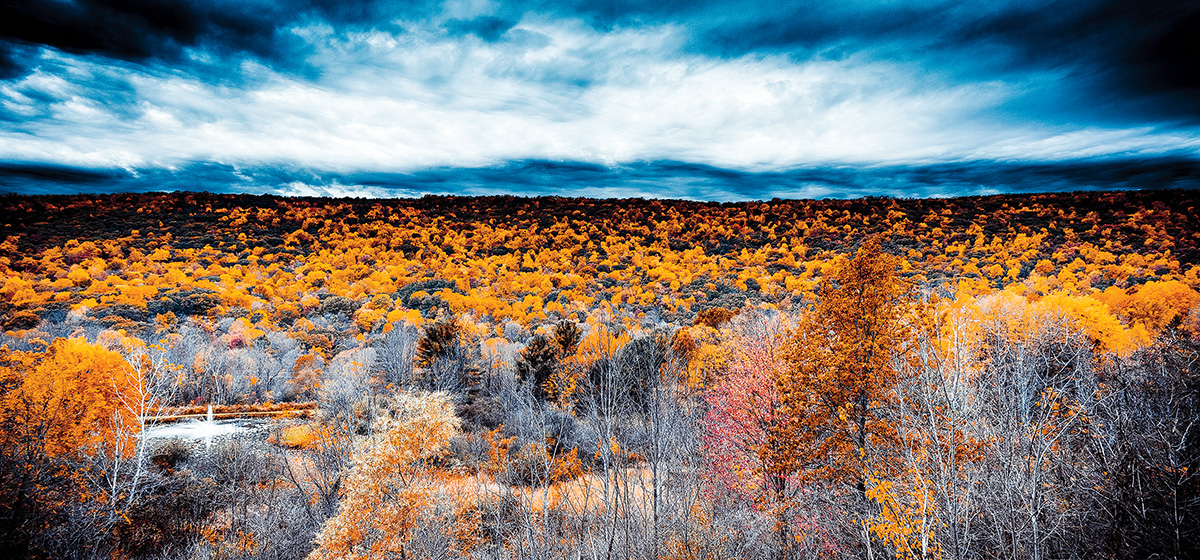 November 30, 2020
He's a data scientist by day, but for the last eight years Joshua Troup has also been a professional photographer based in Canonsburg. While the work he does for clients varies, the photos he takes for himself most often feature the special beauty of the western Pennsylvania region. "I try to get outdoors as much as I can," he says. "I'm always out trying to find new waterfalls or other opportunities within nature.

"A lot of times I'll try and plan a hiking trip locally, and I look at other photographers' work from pretty cool spots. I don't want to replicate that, but it gives me new ideas. Just Googling around and using social media, just looking at good photos and improving my skill set. It's an endless learning game, that's for sure."
Troup used to race dirt bikes, and when a friend bought a DSLR camera to record their races, it was such a huge step up from his flip phone that he became intrigued. He bought a used camera just in case his new hobby didn't stick. Instead, it turned into a profession that dovetailed nicely with his love of nature and eagerness to explore the local wilderness.
"It's the way to escape everything that the day-to-day brings, to escape from reality. It's quiet; there's no technology besides the camera. It's relaxing and it gets your mindset back where it should be. My future dream job would be working for National Geographic, traveling the world shooting beautiful things. Some of the things you see in nature just make you go 'wow.' "
For prints, go to www.joshuatroupphotography.com