Infant Mortality Trends
Photo by Guille Moraleda / Flickr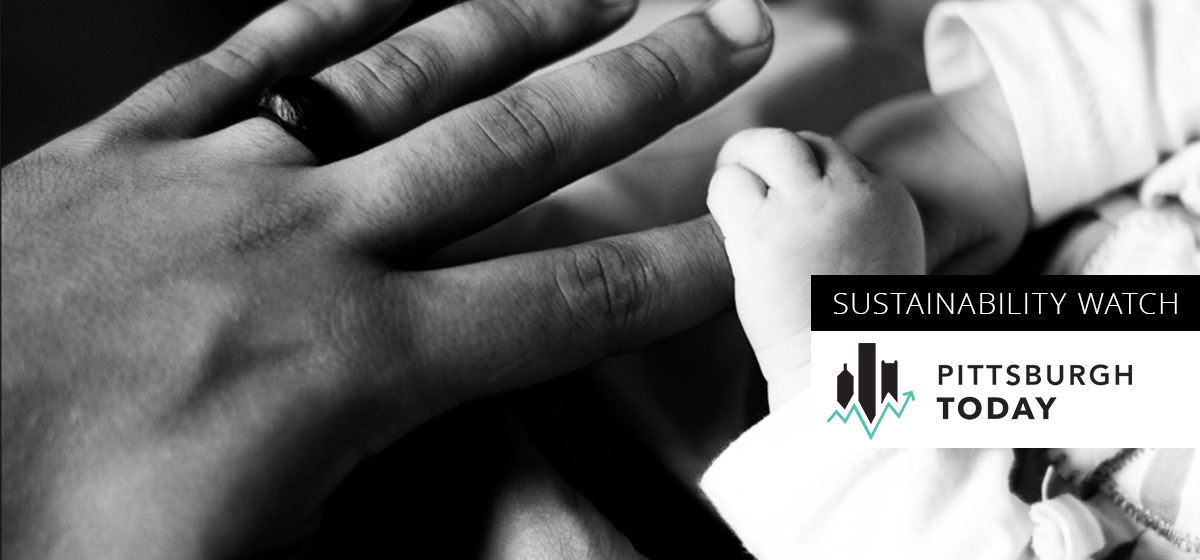 December 4, 2016
Infant mortality remains a serious public health issue in the region, nation and around the world. Local data, however, is encouraging.

Rates of infant deaths have decreased since 2003 in Allegheny County, where infant mortality has historically been high, particularly among African Americans.
Racial differences
African American infant mortality rates have declined more sharply than the rate in the white population. While the historically wide racial gap has narrowed, significant disparities among races remain.
The infant mortality rate in the African American population is nearly three times greater than the rate among whites, the most recent Allegheny County Health Department data suggest.
And although the infant mortality rate in the white population meets the national Healthy People 2020 goal of 6 or fewer deaths per 1,000 live births, the rate in the African American population falls far short.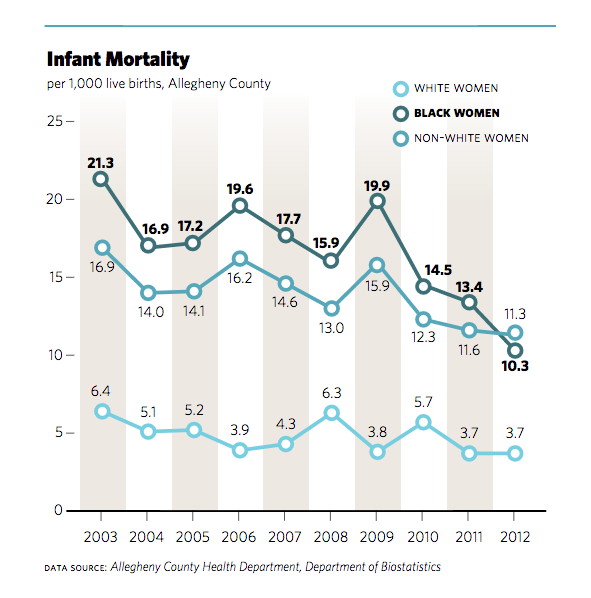 Birth weight
Several factors are known to increase the risk of infant death. One of the most serious is low birth weight. The rate of low birth weight births – between 3.3 and 5.5 pounds – decreased slightly from 2008 through 2012 in Allegheny County, the most populous county in southwestern Pennsylvania.
The rate of very low birth weight births – less than 3.3 pounds – has also been trending lower, driven by significantly lower rates among African Americans. The majority of infant deaths occur among infants of very low birth weight.
Lingering racial differences are seen in low-birth weight births as well. Nearly 14 percent of African American babies born in Allegheny County are either of low birth weight or very low birth weight compared with 6.6 percent of white births.
This brief is a summary of a more detailed analysis published in the 2016 Sustainable Pittsburgh Southwestern Pennsylvania Sustainability Goals and Indicators Report.