Indiana County Tree Farmers Keep the Green in Christmas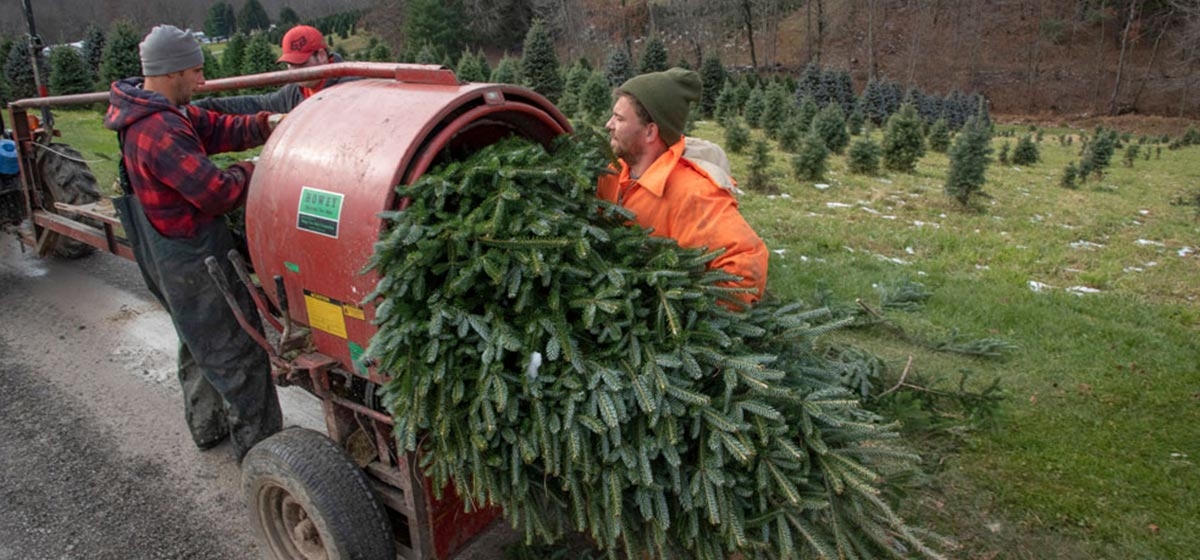 November 26, 2018
When your friends in Florida or your relatives in Virginia gather around their live Christmas tree this season, there's a chance the evergreen was grown and harvested from a hillside in Indiana County, Pa.

---
---
Flemings Christmas Tree Farm in Indiana is just one of 20 tree farms in the county that claims to be "The Christmas Tree Capital of the World." The Christmas tree industry has been a part of the Indiana County economy for 100 years.
Pennsylvania ranks third in the nation for the number of Christmas tree farms, according to the PA Christmas Tree Growers Association. The organization's website notes there are more than 1,400 Christmas tree farms in Pennsylvania that produce about a million cut trees a year.
In a three-week period this year, Flemings expects to cut between 11,000 and 14,000 evergreens, according to J. D. Fleming, Flemings Christmas Tree Farms owner. The trees will be sold wholesale in states along the East coast, including Pa., Ohio, Md., Va., N.C. and Fla.
In addition to wholesale trees, the farm has become a popular place for customers to select their own tree in the field. Those trees are cut, baled, and hauled to the customer's car by a Flemings employee. On select weekends, the owners make selecting a tree a holiday experience for families by offering horse-drawn wagon rides, visits with Santa and a Christmas Shop.