Heinz, 1903
H.J. Heinz Company Photographs, 1864-1991, Detre Library & Archives, Senator John Heinz History Center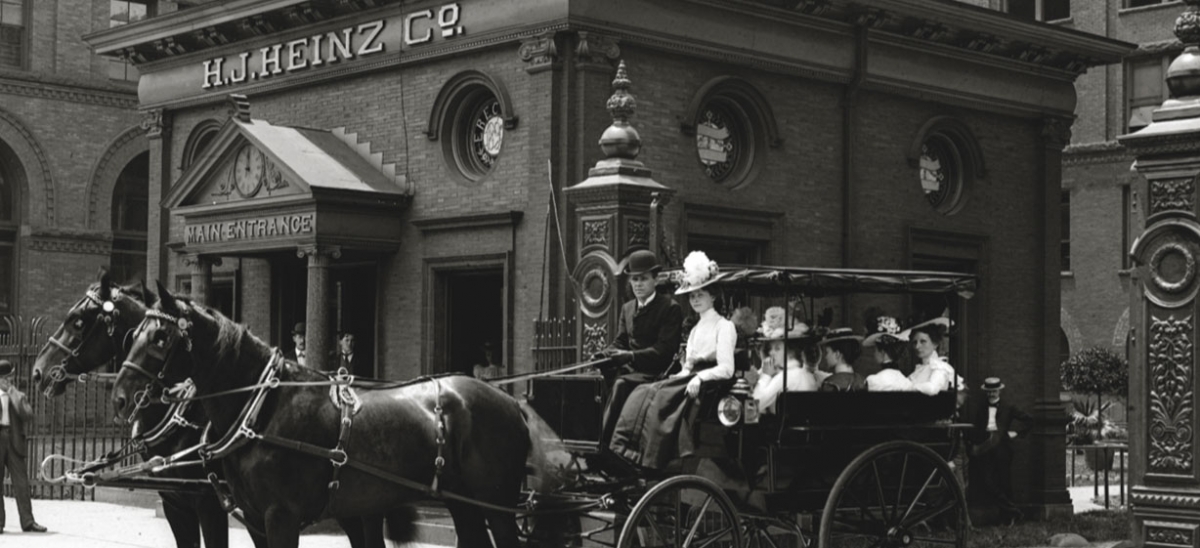 May 20, 2015
The H.J. Heinz company was founded in 1888, and by the turn of the century had a vast processing plant on
Pittsburgh's North Side.

Known for progressive employee benefits—especially those for women—Heinz offered free medical care,
a swimming pool and gymnasium, weekly manicures, a reading room, classes and lectures. Occasionally, workers enjoyed carriage
rides through the city and lunchtime concerts in the courtyard of the main plant. Workers clocked in each day at the small but
dramatic Time Office—topped with a rotunda and modeled after Thomas Jefferson's design for the Library of Congress.