Green Gala Honors Sy Holzer
American Ireland Funds Gala – March 17, 2017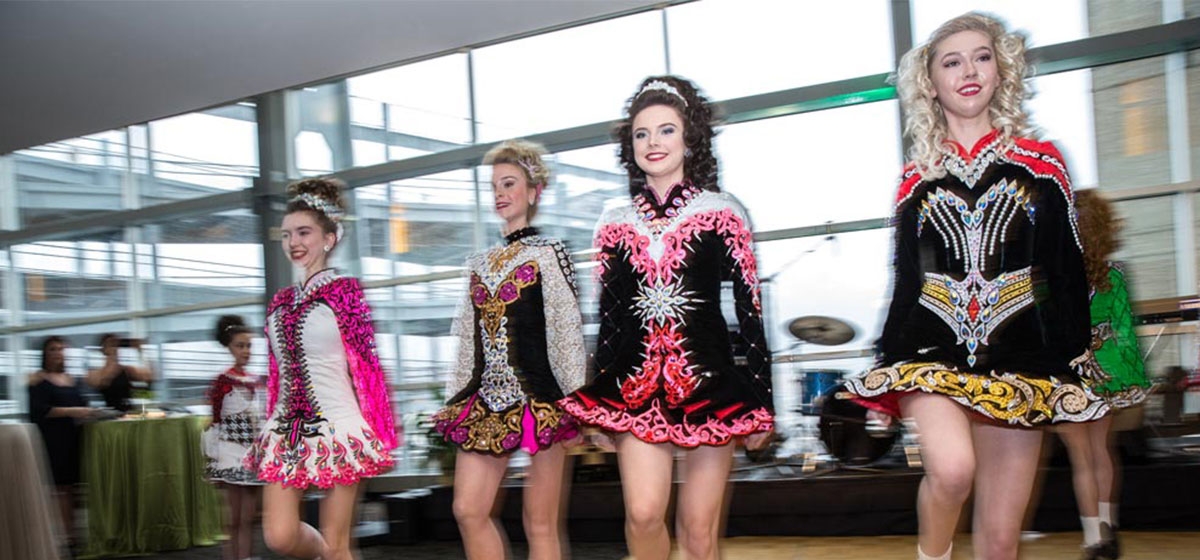 March 20, 2017
"He's what makes Pittsburgh go," said Art Rooney II. "He's been one of the spokes of Pittsburgh for the past 30 years or so, and we're excited to give him his dues tonight."
---
---
Accolades abounded for PNC Executive Vice President and Special Advisor to the Chairman Sy Holzer, honored with the 2017 Chairman's Award for his leadership in education, healthcare, community and charitable endeavors during the March 17 American Ireland Funds Gala at Heinz Field.
"There's no one attending more charity events doing more charity work for more people," added Pittsburgh Penguins CEO David Morehouse, who arrived with his wife, Vanessa.
VIPs including gala chair David Malone and his wife, Nancy, president and CEO of the world-wide Ireland Funds Kieran McLoughlin, County Executive Rich Fitzgerald, Lou and Millie Cestello, Bob Nutting, Frank Coonelly, Jim and Stephanie Rooney, Greta Rooney, and Mardi and Bob Isler enjoyed a special reception featuring a presentation with Huffington Post Global Editorial Director Howard Fineman, also a Pittsburgh native and longtime friend of Holzer's.
"I love everything about him," Fineman said. "When I think of Sy, I think of the most decent, hardworking guy I can think of."
The evening drew 600 guests, raising $735,000 to support programs of peace and reconciliation, arts and culture, education and community development throughout Ireland. It was emceed by KDKA's Larry Richert and featured performances by the Burke Conroy Irish Dancers, The Wild Geese, and Irish Fiddlers Margaret and Michael Kepler.