Great Heart Ball Raises $1 Million
February 29, 2020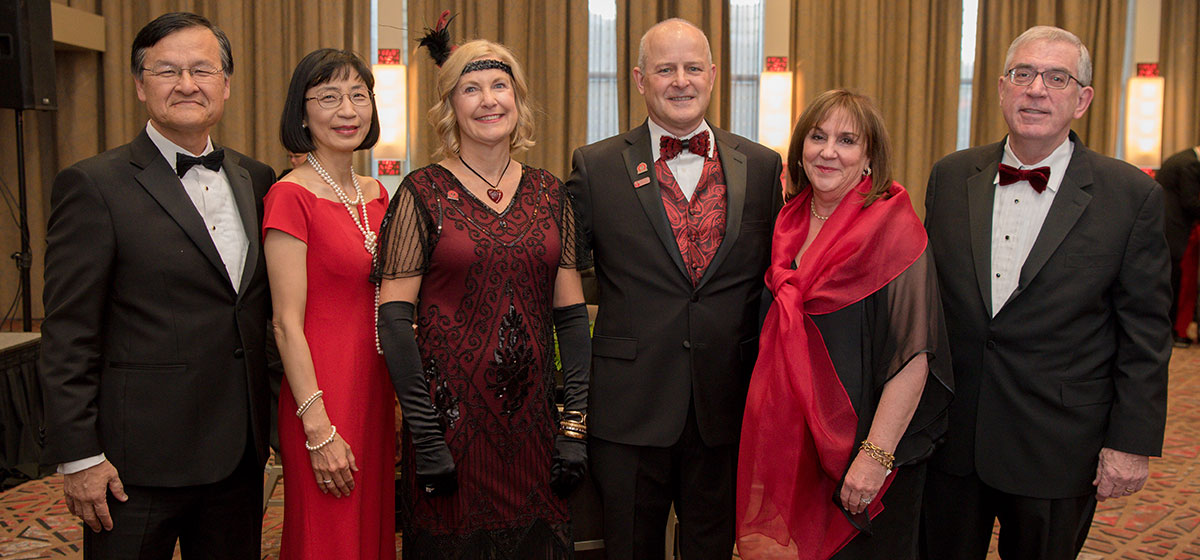 March 2, 2020
The American Heart Association's 31st annual Pittsburgh Heart Ball was held at the Wyndham Pittsburgh Downtown, Saturday, February 29 in Roarin' 20s fashion. More than 500 guests attended the Great Heart Ball—a play on words taken from the Great Gatsby—and raised $1 million for research, education, prevention and community programs to help Pittsburghers and the world live longer, healthier lives.
The Roaring 20s… the Harlem Renaissance… an era filled with hope, innovation, progress, and the beginning of the American Heart Association. From a time described as "unbelievable ignorance" about heart disease to today, nearly 100 years later, the American Heart Association has grown into the nation's oldest and largest voluntary organization dedicated to fighting heart disease and stroke.
The ball was chaired by Dr. Joon Lee, chief medical officer for UPMC Insurance Services Division.
The 2020 Peter J. Safar Pulse of Pittsburgh awardee is Dr. William (Bill) Neches, former director of the division of cardiology at UPMC Children's Hospital of Pittsburgh.
The 2020 Mary Ann Scully Excellence in Cardiovascular Nursing awardee is Beth Ann Condit, BSN, RN, CCRN.
The mission of the American Heart Association is to be a relentless force for a world of longer healthier lives.