Gods & Goddesses Theme Ignites Pittsburgh Public Theater Gala
May 5, 2017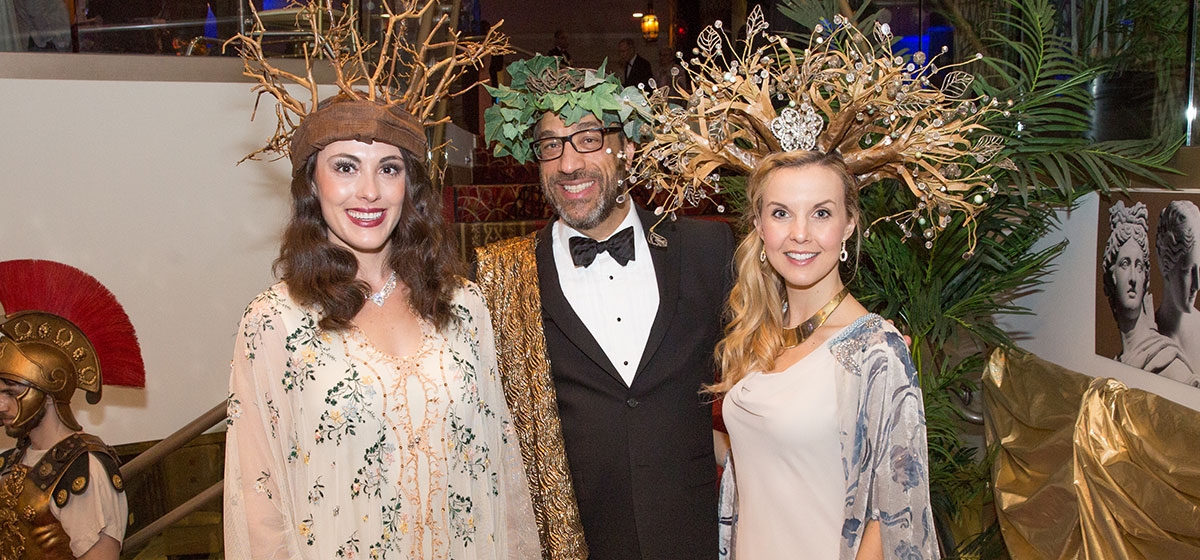 May 7, 2017
The Pittsburgh Public Theater wowed patrons of its Gods and Goddesses-themed gala on May 5 with a shimmering evening that began with producing artistic director Ted Pappas awaiting the arrival of his 400 guests while surrounded by strapping gladiators.
---
---
"I like to make a nice, subtle entrance," he said.
Celebrating its 42nd year, the 2017/2018 season, dubbed "Great. Big. Plays." will also serve as Pappas' last, ushering in more than one heartfelt sentiment.
"I love him," said Vivian Benter, who co-chaired the evening with her husband Bill, and Deb Rice-Johnson and Blair Johnson. "He has a great artistic sense."
Once inside the Wyndham Grand's ballroom, it was up to the Nick Dialoiso Orchestra to get the party officially started, a move that resulted in a dance line that made multiple laps around the floor. Following a multi-course meal that began with filet mignon and ended with decadent tarts and three-layer chocolate cake, it was time for the live auction which featured exclusive golf packages and European vacations.
The evening raised $470,000.
Attending were co-founder Joan Apt, Nadine Bognar, Michelle and Andrew Aloe, Carolyn Hess Abraham, Dot Davis and David Lynch, Evan Frazier, Carol Yvette Thorney, Trena and Theo Verginis, Kenya Boswell, board president Mike and Cathy Ginsberg, Marilyn and Don Jenkins, Courtney and Frank Horrigan, Richard Rauh, Rebecca and Jeremy Kronman, Joanie and Sam Kamin, Faye Sampson and Dennis Huber.