Gimme Shelter
Pittsburgh's animal rescuers recall favorite moments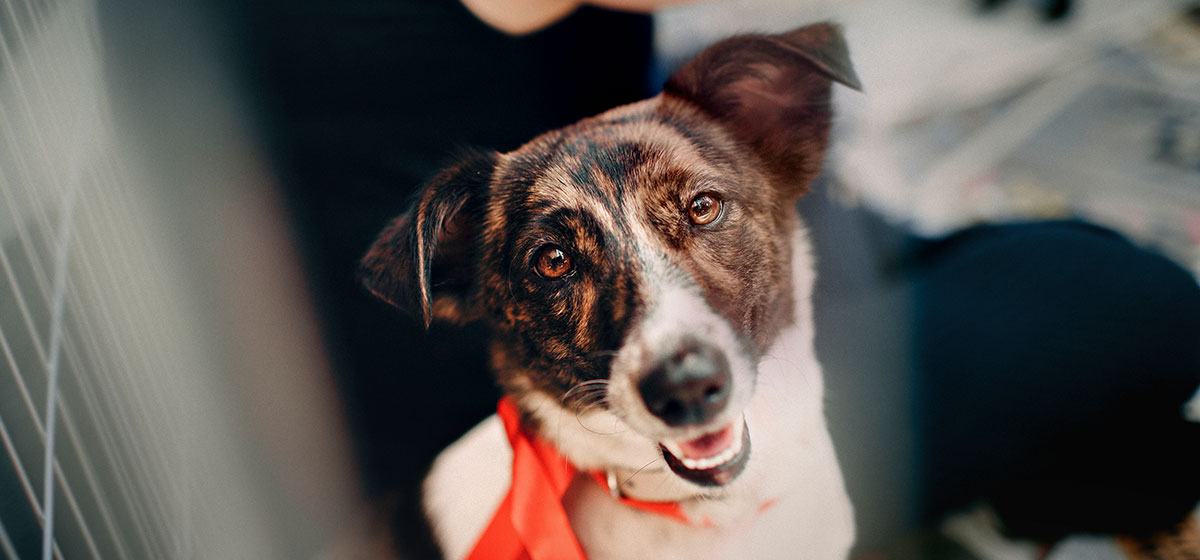 April 19, 2021
Emelee Mihalick, 37, a wife, mother of two and former teacher, has been involved with something else even longer than those three things. The Squirrel Hill resident is a volunteer who cares for dogs at shelters. Currently she is volunteering at the four-year-old Humane Animal Rescue in Pittsburgh's East End.
"My mom walked dogs," remembered Mihalick, who grew up going along with her.
Shelters care for dogs, cats and rabbits and sometimes other animals, too, but Mihalick has always spent time with dogs.
"I like cats, and I had a cat, but it turned out my husband was allergic. Now we have four dogs," Mihalick said. All of them are from shelters.
There are more than a dozen animal shelters in southwestern Pennsylvania that have been able to keep operating despite the arrival of COVID-19. Before the virus, would-be adopters could go into the shelters, look at available animals and talk to employees about adoptions.
At most shelters now, adopters must call for an appointment. The shelters that work on adoptions include the two big ones in Pittsburgh. There were three big ones until the board of directors of two of them — The Western Pennsylvania Humane Society, founded in 1874 and located on the North Side, and the Animal Rescue League of Western Pennsylvania, founded in 1909 in the East End — decided to combine.
The shelter, now called Humane Animal Rescue, still has buildings and shelters on the North Side and in the East End. Also still part of the shelter is the Wildlife Rehabilitation Center in Verona, which originally was part of the Animal Rescue League. Injured wildlife is taken there for treatment. Those that get well enough are released back into the wild. Those who don't are taught to work as wildlife "educators" at the center.
The other big shelter in Pittsburgh is Animal Friends, which is located 10 minutes north of the city on Camp Horne Road in Ohio Township. Founded in 1943, it shelters cats, dogs and rabbits (Humane Animal Rescue takes in other animals).
The two Pittsburgh shelters have both employees and volunteers, and watching the two groups playing with the animals makes it virtually impossible to tell the groups apart.
"Approximately, we have just 100 staff members and nearly 3,000 volunteers," said Cody Hoellerman, director of communications at Animal Friends. "Some of the volunteers come every day, others once or twice a month."
Humane Animal Rescue has about 150 staff and over 1,000 volunteers, according to Dan Rossi, the shelter's CEO.
There is no doubt that those volunteers at the two shelters include a lot of people who love their work with animals as much as Mihalick does.
She showed her enjoyment of volunteering when she talked about her best memory of one of the hundreds of dogs she has played with, walked and trained.
"The dog was anxious; he needed extra time," she said. "He finally learned and was adopted."
Another volunteer at Humane Animal Rescue, Cindy Bunty Kelly, 53, of Hampton Township, had to think before she could decide which of her many memories are her favorites. She has been volunteering there about eight years.
"I had some favorite dogs who were there a long time and then adopted," Kelly said. "Maybe I'll tell you about Shorty. He was in sad shape when he came in. He was there a month or two when he transformed from beat-up looking. He had scabs and was skinny. He looked like he had a tough life.
"But after that month or two, he gained weight, and his fur came in beautifully. It was soft and silky. And then he was adopted out. He was a joy to be around. That happened four or five years ago. He probably is still alive."
Rita Mrvos of Dormont does foster work, taking home animals who need extra help, perhaps because of illness or surgery, for Animal Friends. The retired registered nurse has also worked in the admissions department for seven years.
"We had a dog brought in from Aliquippa in a snow bag," she said. "After we did everything we could for him, we kept him in the admissions office. He was the sweetest dog. He probably only lived a year. We still have his ashes. We called him Charles."
Mark Hopkinson, Jr., 34, is an internal auditor for BNY Mellon in Pittsburgh who also volunteers to work with cats at Humane Animal Rescue. He's done that for the past five years, and during the last two years, he has worked with people as an adoption assistant. But he got some early experience with cat adoption himself.
"There was a cat just out on the adoption floor," Hopkinson said. "He started to get a cold, and I took him home and treated his cold. He was my first foster. I adopted him. He's named Garfield."
Hopkinson now has three cats in his Brookline home.
Trish Gainey, 69, of Avalon, has volunteered at Animal Friends for 13 years. The first eight years there were also the last eight of 46 years she worked for PNC Bank. When she started at the shelter, she didn't have any rabbits. Now she has four of her own with a dog at home and remains a rabbit handler at the shelter. She has also made a lot of friends at the shelter: "People with rabbits and a lot of dog people. Everybody is here for the same purpose. It makes me feel good."
Scott Gabriel, who sells real estate, also walks dogs for Humane Animal Rescue's East End site. The two "jobs" work well together for the 58-year-old Wexford resident.
"Because I sell real estate, I take pictures of my walks with the dogs," Gabriel said. "I give them a boost in getting adopted."
But his favorite memory of working with the shelter's dogs has nothing to do with taking pictures of them. Instead, it's about the time he guided two good friends to adopting a Great Dane mixed puppy. They had just lost their Great Dane to a heart problem.
"They rushed down there," Gabriel said. But, unfortunately, other people already had applied to adopt the Great Dane puppy. He said his friends were very upset when they had to turn around and go home without her.
Then Gabriel's friends got a call. It seems the couple who had initially adopted the puppy changed their minds and left her there. She went home with Gabriel's friends, who named her Sophia.
Erin Butkovich, a high school teacher who lives in Shaler, has done 20 years of volunteer work at Animal Friends, and she's only 46. Obviously, she enjoys what she does, which is fostering kittens and cats at her home, where she has five of her own cats, all former fosters. She also interviews potential adopters as part of adoption teams that help animals find homes.
Asked her favorite memory, Butkovich said, "I think I remember the ones that are hard to find homes for. When you do, it goes well."
Among other animal shelters in southwestern Pennsylvania are Orphans of the Storm, Kittanning area; Humane Society of Westmoreland County, near Greensburg; Beaver County Humane Society of Center Township, and Washington Area Humane Society, Eighty Four, Pa.