General Health Trends
Photo by Garry Knight / Flickr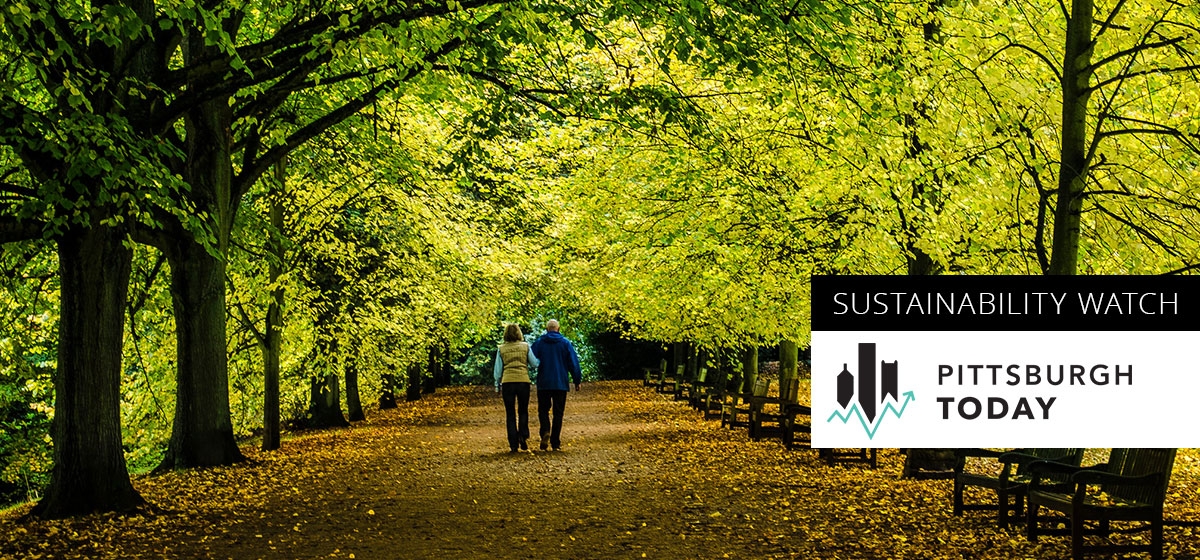 February 2, 2017
The prognosis for residents' health in southwestern Pennsylvania is mixed. Heart disease deaths declined over a recent 10-year period in Allegheny County, the most populous of the seven Pittsburgh Metropolitan Statistical Area counties. But across the region, the rate of people reporting fair or poor overall health has increased.

Heart disease
Allegheny County residents are dying from heart disease at much lower rates than were reported in 2003, data from Allegheny Health Department suggest. The decline is seen across race and gender, with the rate among white women decreasing the most dramatically.
The rates of heart disease deaths among women of all races in the county have been below rates among men since 2008. And heart disease takes the lives of African American men and women at a lower rate than it claims white residents.
Several factors likely contribute to the improving trends of heart disease deaths seen across race and gender, including public awareness of preventive behaviors, diet and exercise, medical care and access to timely and appropriate health care.
Yet, heart disease remains the leading cause of death in Allegheny County, accounting for 25 percent of all deaths in 2012. The age-adjusted rate of death due to heart disease in the county was higher than the average rate across Pennsylvania that year.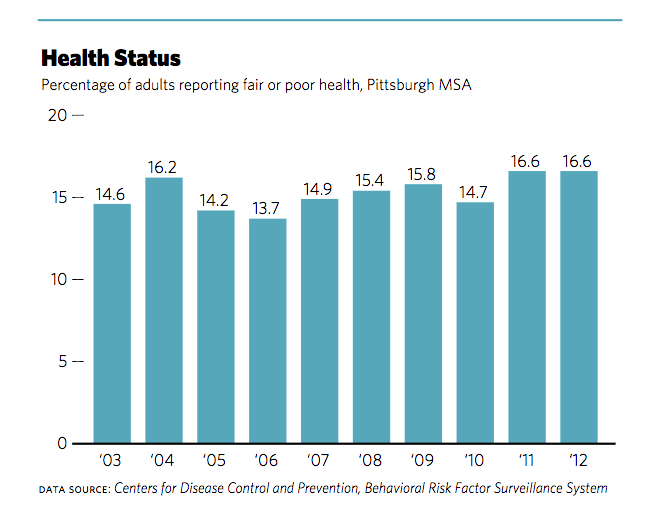 Overall health
Unlike heart disease mortality rates, the general health of Pittsburgh MSA residents is not encouraging, self-reported health assessments suggest.
The rate of those in fair or poor health rose from 14.6 percent of the adult population in 2003 to 16.6 percent in 2012, according to Center for Disease Control's Behavioral Risk Factor Surveillance System.
This brief is a summary of a more detailed analysis published in the 2016 Sustainable Pittsburgh Southwestern Pennsylvania Sustainability Goals and Indicators Report.