Fly Away Bash Benefits Food Bank Backpack Program
September 8, 2017
Photos by Leeann Marie Photography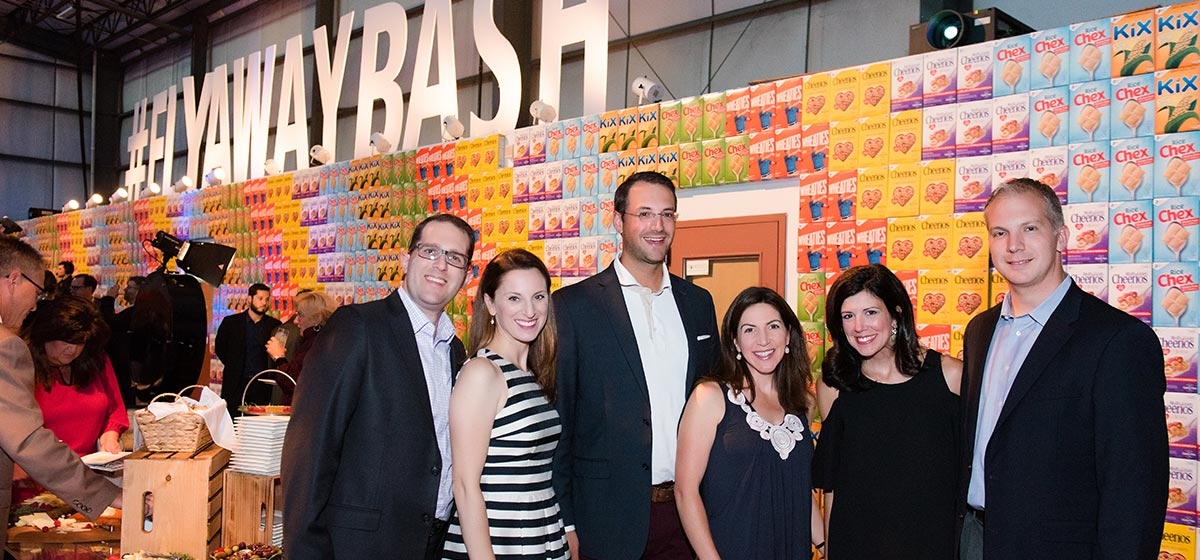 September 12, 2017
The Greater Pittsburgh Community Food Bank headquarters was transformed into a must-visit destination on Friday, September 8 as guests enjoyed dinner, drinks, dancing and an unforgettable giveaway—all while benefiting an important cause.
---
---
The annual bash benefited Greater Pittsburgh Community Food Bank's Backpack Program, which addresses food insecurity in Pittsburgh by providing food and snacks to children who otherwise may not have enough to eat over the weekend. Last year, the Backpack Program provided more than 385,000 meals to children in the Greater Pittsburgh region.
"Greater Pittsburgh Food Bank helps feed 360,000 members of our community in need each year and 19 percent of those people are children," said Lisa Scales, Food Bank president and CEO. "The Fly Away Bash brought together the community to help ensure children have enough to eat over the weekends. We are so thankful to The Event Group, UPMC Health Plan and all the other organizations that came together to make this event possible."
Upon arrival to bash, more than 550 guests were greeted by Air Traffic Controllers and Flight Attendants. The sounds of 2 Turntables & A Saxophone and Nightsong kept the crowd energized, while big Catering provided a delicious strolling dinner.
The event's décor served as a donation to the Food Bank. Food displays and buffets were constructed from a sea of colorful cans, while a wall of cereal boxes created a mural, all designed and executed by Canstruction Pittsburgh. Lit columns and cocktail tables added to the swanky ambiance. An oversized Lite-Brite and an eight-foot coloring book were playful takes on childhood favorites, and an array of arcade games—from pool to foosball—were new takes on 'in-flight entertainment'. Meanwhile, a server poured wine from giant tricycle towering 11-feet over guests, and a vanity photo booth allowed guests to capture memories from the evening.
Guests attending the Fly Away Bash were encouraged to pack a suitcase for a chance to win one of three getaways that departed at the end of the evening. A private jet transported six winners to New York City after the event for an all-expense-paid weekend, while two limousines carried the four remaining winners to Omni Bedford Springs for a weekend getaway and the Omni William Penn for a downtown staycation.
In celebration of its 30th anniversary, The Event Group donated its services for this year's fundraiser in honor of the support the company has received from the Pittsburgh community over the past three decades.
"Pittsburgh has given me so much throughout my career, to mark The Event Group's 30th anniversary I wanted to do something to give back to the community," said Sheila Weiner, President and Founder of The Event Group. "I'm extremely proud of my team for creating this fabulous event for such an important cause."