First Grill
Photo by Phil Hearing via Unsplash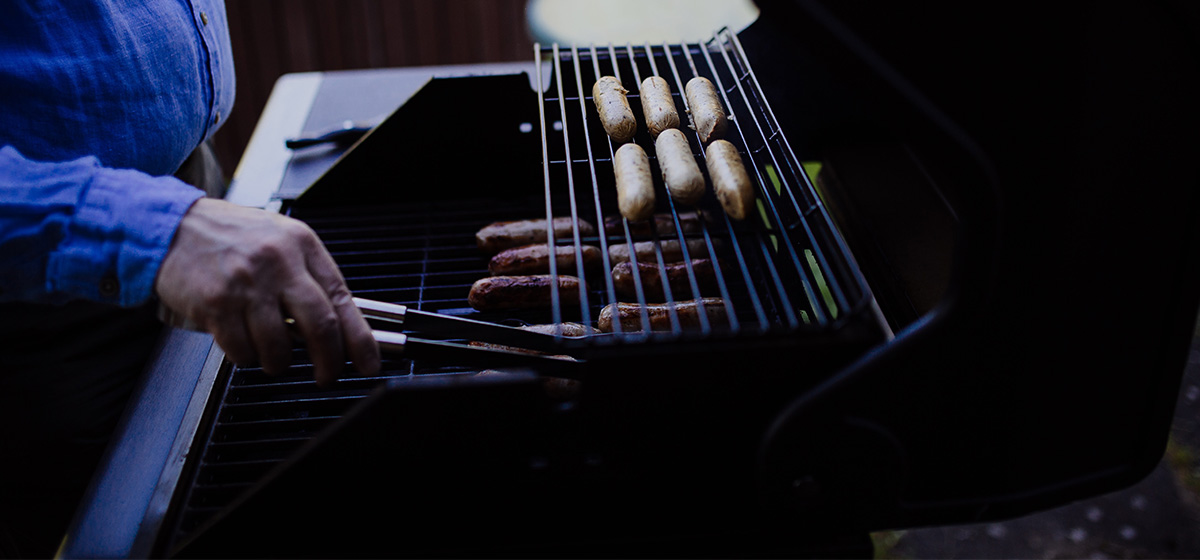 November 16, 2020
Overused, grates still crusted with trimmings,
it wasn't much but a dented Weber
picked up at a yard sale north of Jackson,
a yard I remember because there were
children's books scattered in the weeds
and dolls missing their legs but no one
around my age, and though for fifteen cents
you could take home
The Giving Tree or Goodnight Moon, we left
with an object that offered nothing
of words, only the embers lighted
in a smoking alchemy. Sometimes
I stood beside my old man while he drank
and hovered over patties like a priest
in an exorcism of grease and blood, prodded
the meat slowly as if all it took
were ten ounces of ribeye brought to medium rare
to set his life in motion again, the steak
a garnet jewel he'd give us as consolation
for a mother who'd never be coming back,
but more often than not I watched him
from the kitchen while he gashed gristle
from the bone, worked against rawness that bled
at the touch — and I watched him because
I was a boy afraid of how he'd pull me
close while the cuts' hissed and spit
on the rack, his stubble bristling
across my neck, and I watched him because
even then I knew we do not choose what blazes
inside us when nothing else can, so I left
him alone to sweat above a sizzling ritual
as evening fell and the beers grew long,
and in the pines the cicadas began
their quick dying until they too
lost their voices in the dark.
---
Pittsburgh Quarterly is now accepting submissions for its online poetry feature. PQ Poem is seeking poetry from local, national and international poets that highlight a strong voice and good use of imagery, among other criteria. To have your work featured, send up to three previously unpublished poems in Word or PDF format as well as a brief bio to pittsburghquarterlymag@gmail.com. Simultaneous submissions are accepted, but if work is accepted elsewhere, please alert us.