You in the Mountains
Photo by Pez González on Unsplash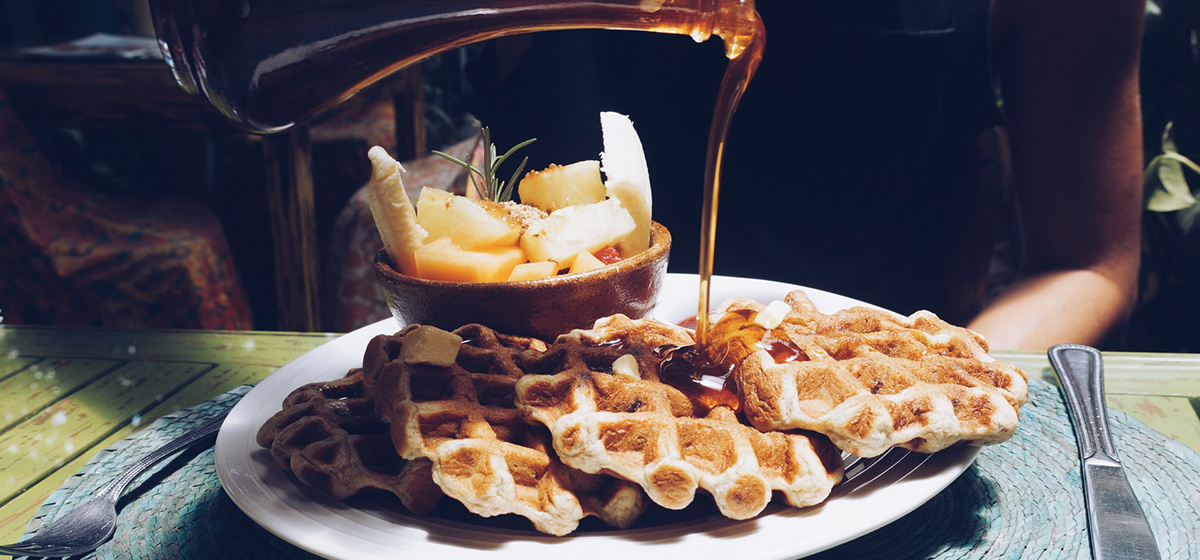 August 2, 2021
We ate thick waffles glazed with sugar, our tongues
tasting the last of it from our lips, and the sky
ran a pink river through its middle behind the trees
growing black with each new firefly. Now, the plants
in their clay pots disappeared into dusk. The red
ashtray left with its pile of Marlboro cigarettes.
These late June fireworks sending animals into
their shock—I know I've waited since the morning
for this. I've gone all day out in the sun, my limbs
exhausted so I'm dreaming of chairs and the ocean,
I'm not caring about this wound on my hand,
how it might burn in the sand, in the salt washing
up with waves strong enough to kill or worse,
get swept out in. All I'm asking for is tenderness.
Dinner in a small restaurant. One in which the table
is round and lit by moonlight, in which we might
take our spoons to the dessert big enough for two,
get in each other's way a little, let the whole room
hear us touch.
---
Pittsburgh Quarterly is now accepting submissions for its online poetry feature. PQ Poem is seeking poetry from local, national and international poets that highlight a strong voice and good use of imagery, among other criteria. To have your work featured, send up to three previously unpublished poems in Word or PDF format as well as a brief bio to pittsburghquarterlymag@gmail.com. Simultaneous submissions are accepted, but if work is accepted elsewhere, please alert us.