Life on the Monongahela
Capturing a year on Pittsburgh's changing river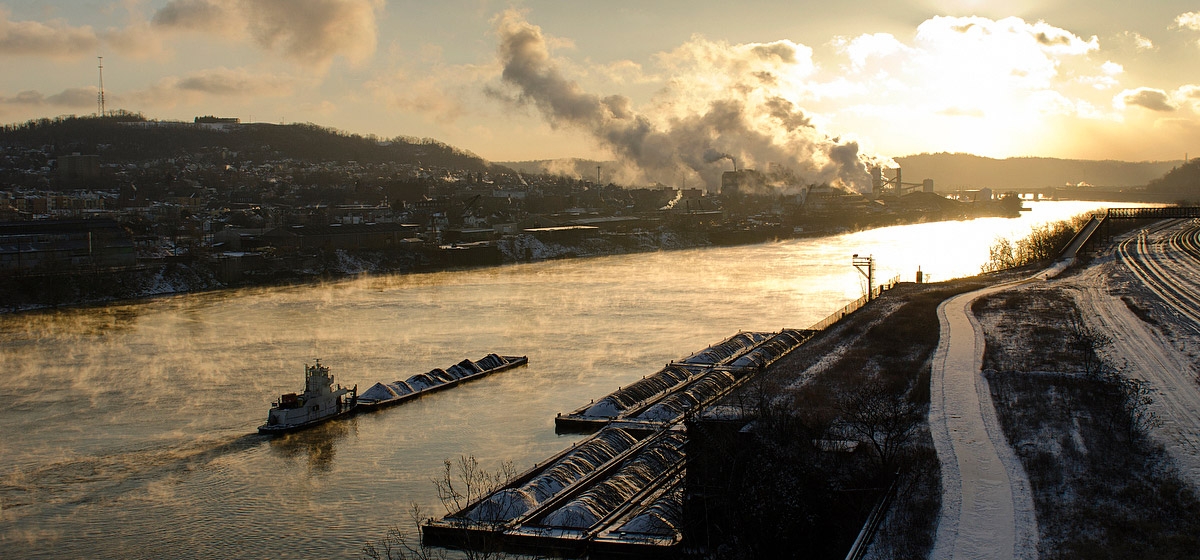 November 21, 2015
In the last Ice Age—10,000 to 110,000 years ago—what is now the Monongahela River flowed north across Pennsylvania into the St. Lawrence watershed. At some point, an ice dam gave rise to Lake Monongahela, which was 200 miles long, 100 miles wide and hundreds of feet deep. Now, a series of locks and dams largely control "the Mon," maintaining a minimum depth of nine feet for navigation.

---
---
The river's name comes from the Indian word Mënaonkihëla – "where banks cave in or erode." And in the past 260 years, those banks have helped forge American history. In 1755, young George Washington narrowly escaped death when British General Edward Braddock's troops were massacred at present-day Braddock during an early skirmish in the French and Indian War. In 1892, a seminal and lethal labor battle, the Homestead Steel Strike, erupted with cannon and gunfire between barges and the banks. And in 1959, when Soviet Premier Nikita Krushchev came to the U.S., he wanted to see three things: Hollywood, an Iowa farm, and a Monongahela River steel plant.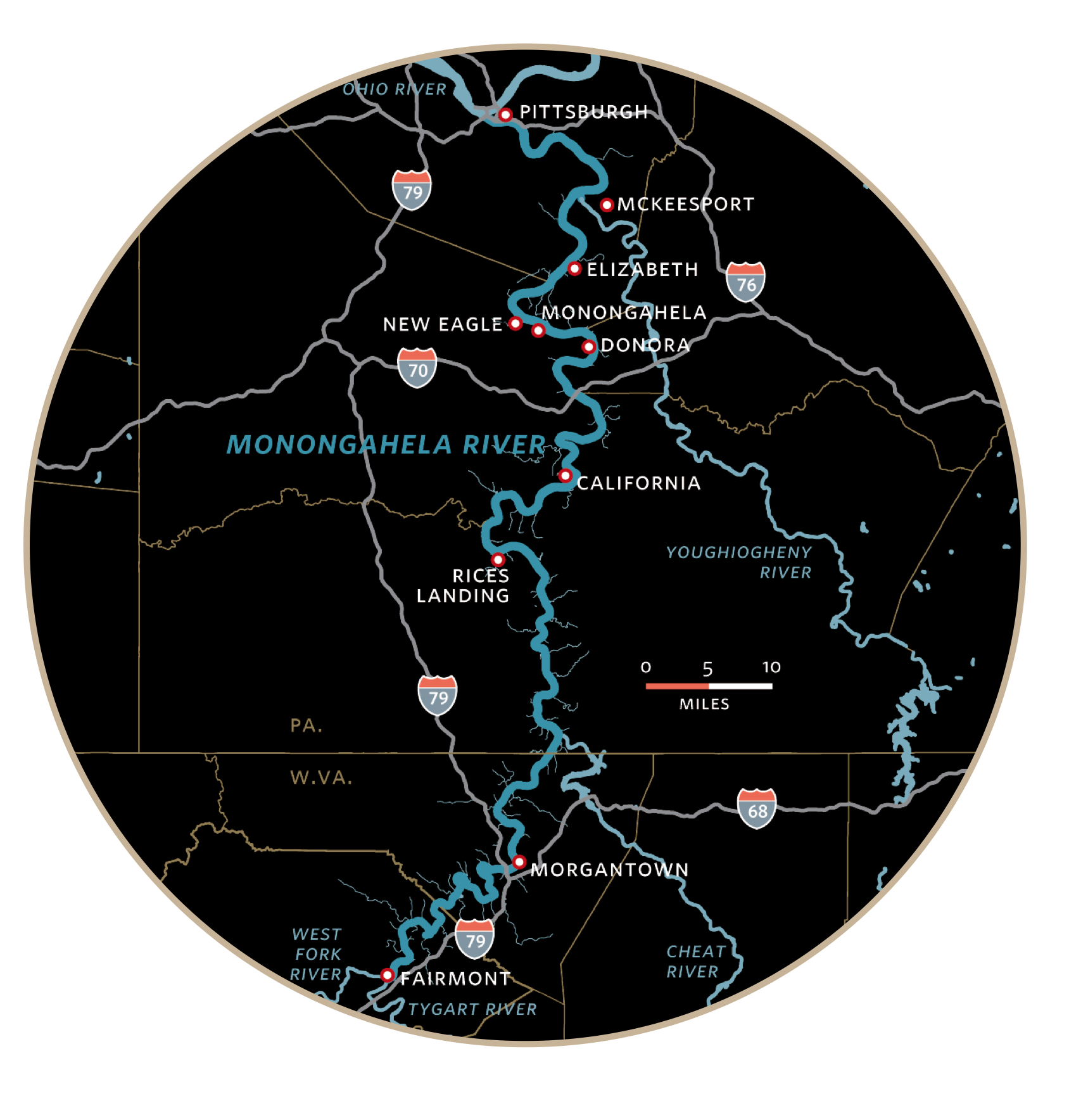 Once the polluted artery of Pittsburgh's industrial colossus, the Monongahela today surges with new and different life. Its leisurely and windy flow still stretches 130 miles north through West Virginia to the Golden Triangle, where it joins the Allegheny to form the Ohio. But Pittsburgh's historic river has found a new balance, combining business and pleasure, with a beauty that is at once ancient and new.
Penn State photojournalism professor John Beale has spent the past year documenting life on the Monongahela for Pittsburgh Quarterly.