Fallingwater and Bear Run Nature Reserve
Photo by Christopher Little, courtesy of the Western Pennsylvania Conservancy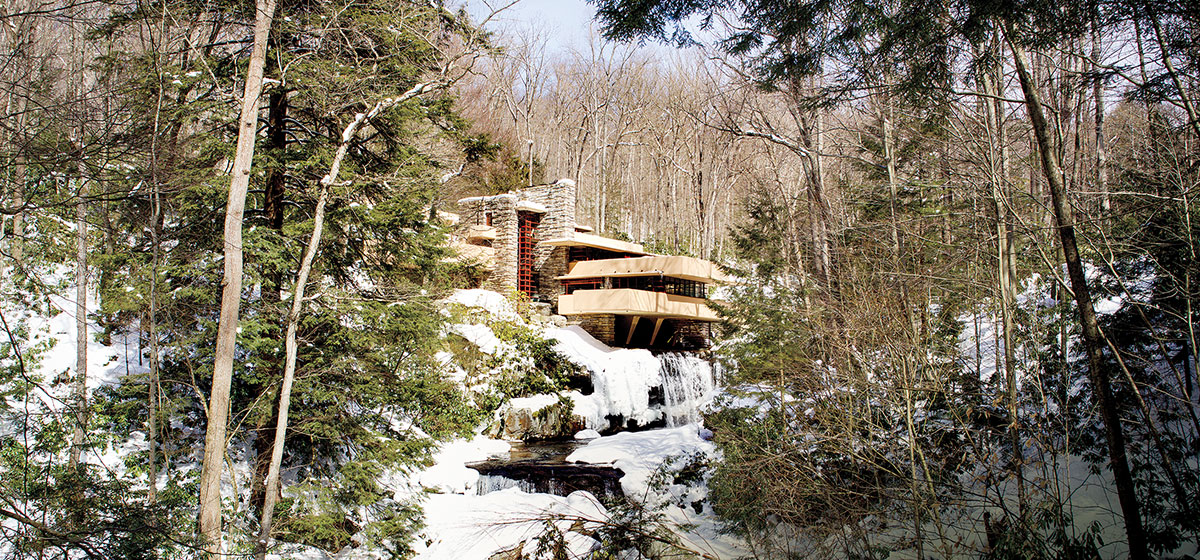 February 5, 2020
Southwestern Pennsylvania now has a world Heritage site. Fallingwater, designed in the 1930s by Frank Lloyd Wright for the Kaufmann family, was inscribed this summer to the UNESCO—United Nations Educational, Scientific and Cultural Organization—World Heritage List. It's in good company: the few structures in the United States on this list include Independence Hall, the Statue of Liberty and Monticello. The Grand Canyon and Yosemite are examples of our country's natural parks with this designation. The U.S. has only 24 sites with World Heritage status, with the most recent addition being Fallingwater and seven other Wright-designed sites.

The inscription of World Heritage status is all the more humbling because Fallingwater was designed as a private residence—as a weekend home for the Kaufmann family. The Kaufmanns had such appreciation for this land that they purchased it and chose it for their weekend retreat. They hired Wright, and he provided its daring design built over a waterfall. Edgar Kaufmann jr. (sic) entrusted Fallingwater to the Western Pennsylvania Conservancy in the early 1960s, and over the years, the Conservancy melded its preservation and conservation goals by expanding the land protection around the house to what is now the 5,100-acre Bear Run Nature Reserve.
Fallingwater is open for tours March through December and its grounds are also available year-round using a separate pass. In addition, there are more than 20 miles of hiking trails on the reserve.
The Conservancy has protected more than 250,000 acres in western Pennsylvania since 1932. For more information, visit WaterLandLife.org or call 412-288-2777. To tour Fallingwater, visit Fallingwater.org or call 724-329-8501.