Cultural Trust Hosts Immersive Dance Party
July 12, 2019
Photo by Seth Culp-Ressler.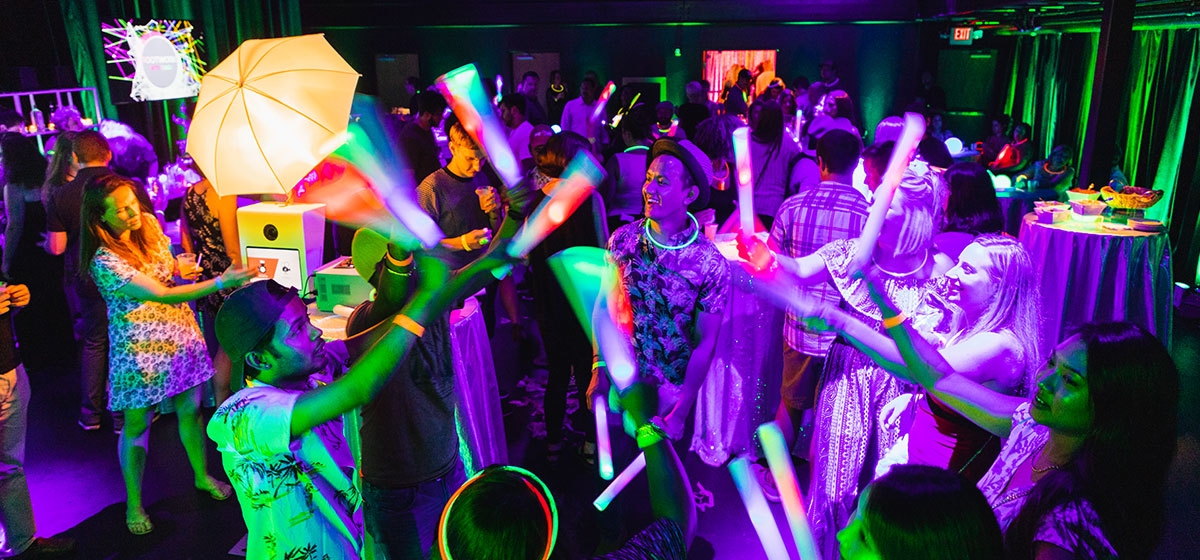 July 17, 2019
The Pittsburgh Cultural Trust's Summer Gallery Crawl culminated with "Footwork," an immersive dance party in the heart of the Cultural District. From 9 p.m. to midnight on July 12, the Peirce Studio located at 805 Liberty Ave. was transformed into a posh, urban getaway—the perfect setting for this one-of-a-kind dance party.
---
---
Building on the energy of the Gallery Crawl, "Footwork" welcomed a diverse mix of Pittsburgh's finest with an attendance of just under 200.
Party-goers enjoyed cocktails from Spirit, culinary treats provided by Big Burrito, and a photo booth; sparklers that went off every half hour added to the festivities.
The soundtrack for the evening was provided by DJs Pandemic Pete and SMI.
"Footwork" was presented by UPMC | UPMC Health Plan and Southwest Airlines; the event was produced by LUXE Creative. Now in its second year, "Footwork" benefited the Trust's efforts to continue the revitalization of the Cultural District.