Cost of Living
Photo by Payton Chung / Flickr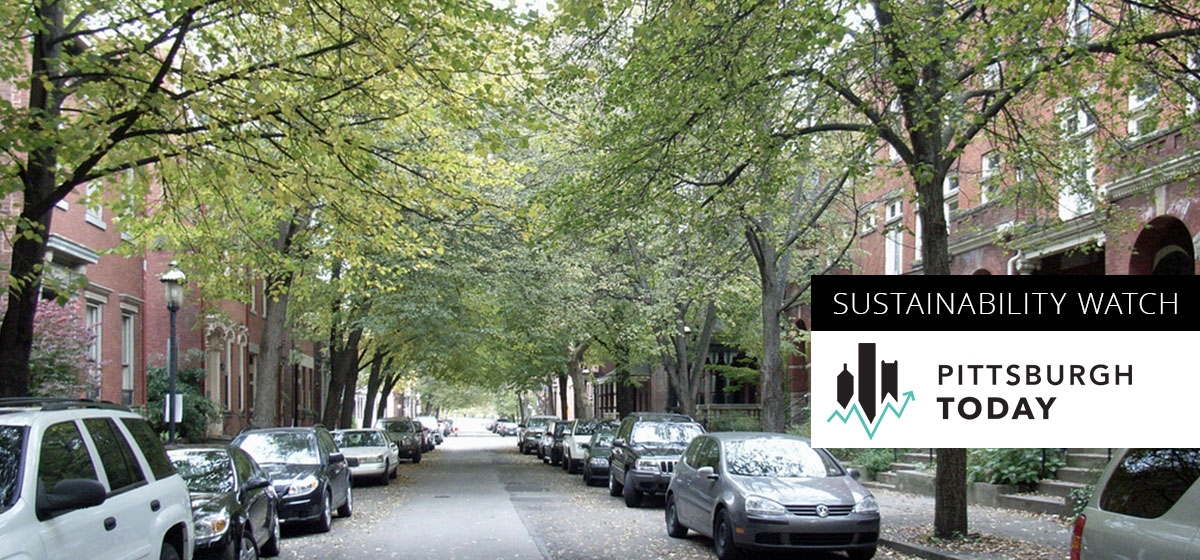 June 20, 2017
The cost of living has increased in the region since 2011, but so has family income. And despite rising costs, southwestern Pennsylvania continues to rank as one of the least expensive places to live overall among the 16 Pittsburgh Today benchmark regions.

The region's composite cost of living index slipped during 2009 and 2010 in the wake of the deep recession that had gripped the nation. Starting in 2011, however, the cost of living has climbed at a significant pace in the Pittsburgh Metropolitan Statistical Areas, which includes Allegheny, Armstrong, Beaver, Butler, Fayette, Washington and Westmoreland counties. The index measures regional differences in the cost of consumer goods and services based on more than 90,000 prices covering housing, utilities, groceries, transportation, health care, and miscellaneous goods and services.
At the end of 2014, for example, the composite cost of living in the Pittsburgh MSA was nearly four percent higher than in 2008. Even then, the cost of living in the region Pennsylvania was less expensive than the national average. And at the same time, the median family income rose nearly 13 percent across the Pittsburgh MSA to reach $70,025.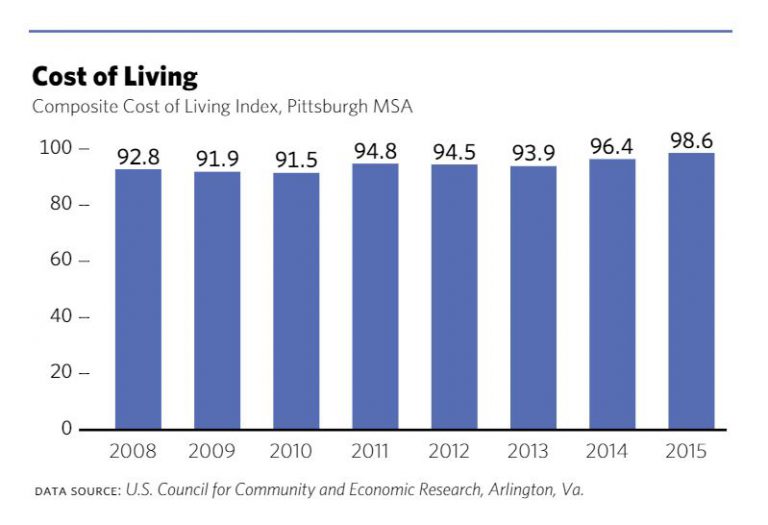 Cost differences
The Pittsburgh MSA ranked as the fourth least expensive places to live among the Pittsburgh Today benchmark regions in the third quarter of 2016, the most data recent available. As in all regions, prices vary across categories.
Several prices in the Pittsburgh MSA were less expensive than the benchmark average.
Prices for miscellaneous goods and services in the Pittsburgh MSA are the lowest among the benchmark regions. Health care costs are the third lowest. Also falling below the benchmark average, but less impressive are the cost of groceries, which are the seventh lowest of the 16 benchmark regions, and housing, which is eighth lowest.
The cost of utilities and transportation in the Pittsburgh MSA are significantly greater than the benchmark average. For example, only in Boston and Seattle are transportation costs higher than those found in southwestern Pennsylvania.
This brief is a summary of a more detailed analysis published in the 2016 Sustainable Pittsburgh Southwestern Pennsylvania Sustainability Goals and Indicators Report.