Columnist George Will Speaks at St. Barnabas Founder's Day
April 25, 2019

Photo by Michael Gianechini of G&G Studio Creations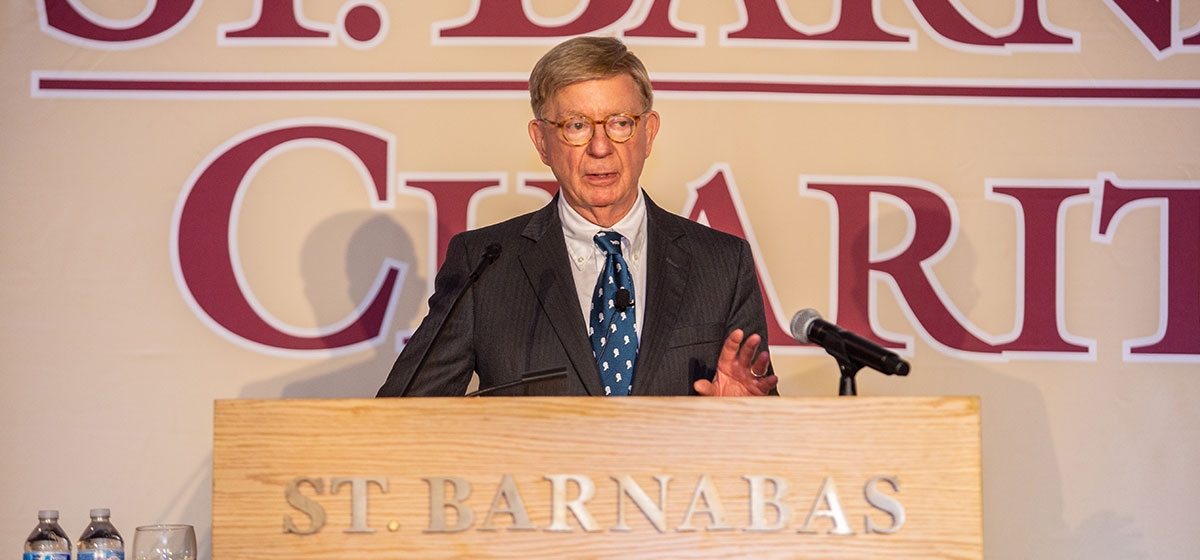 May 14, 2019
St. Barnabas Charities hosted their annual Founder's Day Celebration Gala on Thursday, April 25, 2019 at the Pittsburgh Marriott North in Cranberry Township, Pa.
---
---
The event brought together corporate sponsors, prominent business people and community leaders to celebrate the founding of St. Barnabas. The evening included a cocktail reception, silent auction and raffles and dinner reception emceed by David Johnson and Peggy Finnegan of WPXI-TV.
Over 350 attendees helped to raise dollars for the St. Barnabas Free Care Fund, which supports elderly patients and residents who cannot afford their care.
Judge Jeanine Pirro was to be honored with the St. Barnabas Hance Award. The Hance Award is given annual to honor the awardee for their service to others. Pirro was unable to attend due to a death in her family, so her good friend George F. Will appeared in her place as the Founder's Day featured speaker. George Will is today's most widely read columnist. His newspaper column has been syndicated by The Washington Post since 1974 and now appears twice weekly in approximately 500 newspapers in the United States and Europe.