Chatham University Celebrates 150 Years With "Long Purple Line" Gala
October 12, 2019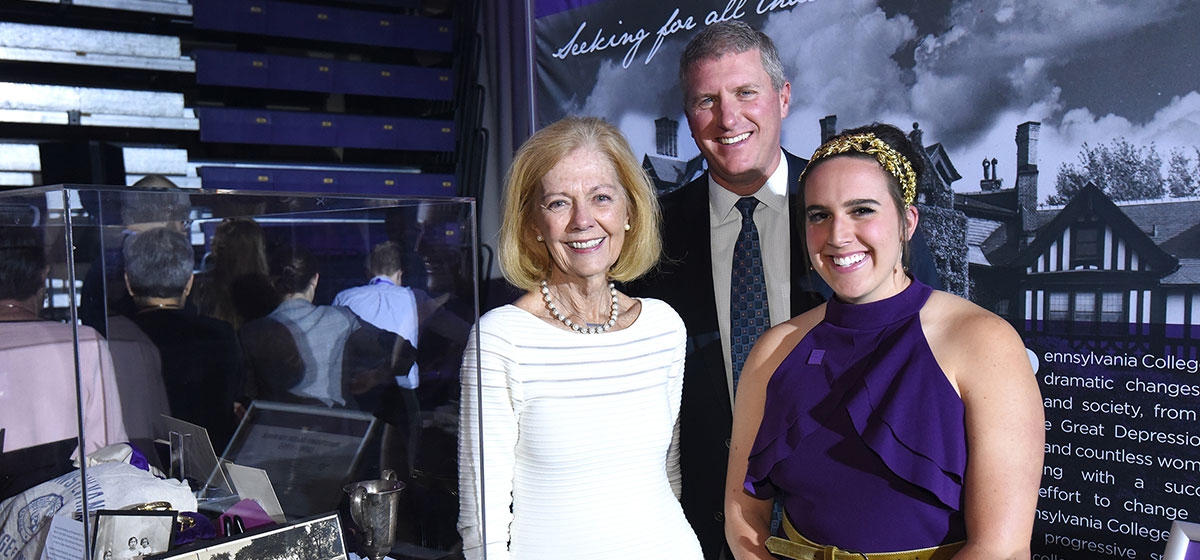 October 16, 2019
On Saturday, October 12, Chatham University's Athletic & Fitness Center was transformed into a reminiscent walk along Chatham's "Long Purple Line from 1869" for a gala held as part of its 150th Anniversary Celebration Alumni Reunion Weekend.
---
---
Guests were guided through the four eras of Chatham's history: Pennsylvania Female College, Pennsylvania College for Women, Chatham College, and Chatham University.
Memorabilia and the premiere of a documentary film highlighted notable moments and people from each era.
Highlighted attendees included David and Liz Hall, Kent and Martha McElhattan, Jane Burger '66, Duff and Sibby McCrady, Kevin Acklin and Katie O'Malley, Sigo and Jean Falk, Brooks Broadhurst, Carla Castagnero, and Annette Calgaro '84.