Bron, Gaffney, Conniff, Waldman, Ebbert, Ellis, Robertshaw, Miller, Walsh, Blum
Noting the passing of Pittsburgh citizens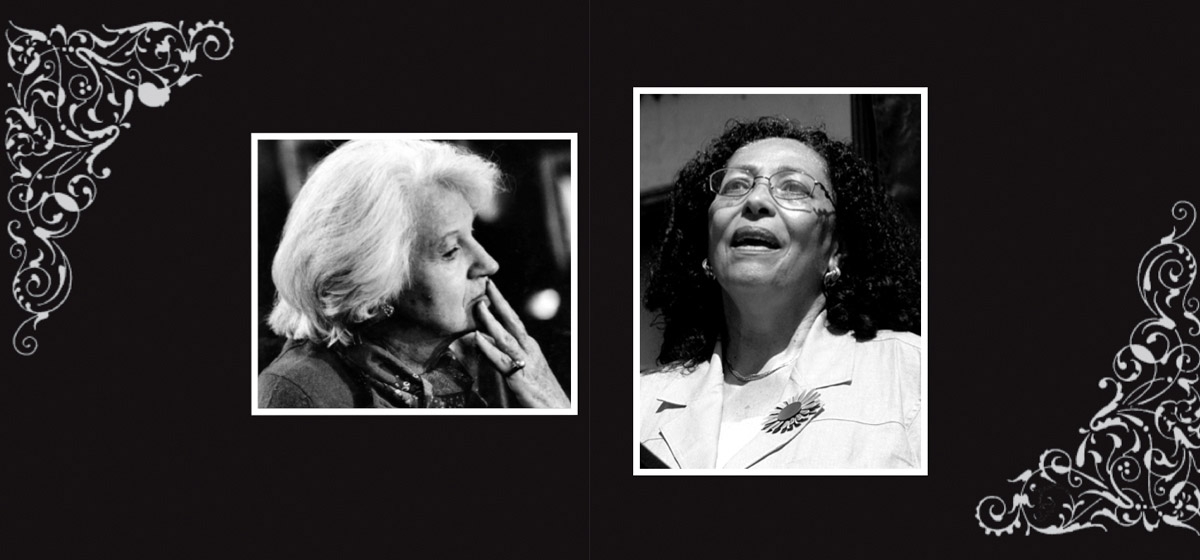 November 20, 2015
Klaus Bron, 86
Dr. Bron was a pioneering visionary in interventional radiology and angiography. After studying the nascent field of minimally invasive angiography in Sweden, he came to Pittsburgh in 1964 and .became chief of vascular and interventional radiology as well as chief of radiology at Presbyterian University Hospital. His work created the conditions that would allow Pittsburgh to emerge as a major transplant center.

---
Loti Falk Gaffney, 94
The cofounder of the Pittsburgh Ballet Theatre was born in Istanbul and educated at the Sorbonne. She was an Italian instructor before moving to Pittsburgh during her second marriage (to industrialist Leon Falk Jr.). In Pittsburgh, she was a philanthropist and major force in the arts, working with the Pittsburgh Symphony and playing a key role in helping the Pittsburgh Playhouse survive financial troubles in the mid 1960s. She was on the Ballet board for 17 years, leading the board and serving as the Ballet's executive director. She received the Gold Medal of Merit from the National Society of Arts and Letters.
---
Barbara Conniff, 68
She was a social worker who spent her career helping people with behavioral health and intellectual problems, serving for more than 25 years as CEO of Milestone Centers, formerly known as Allegheny East Mental Health and Mental Retardation Centers.
---
Morris Waldman, 93
For some 50 years, Waldman owned and ran Belmont Furniture Co. in Uptown, when that section of the Hill District was the region's furniture district. A World War II veteran who commanded more than 100 troops, he returned to Pittsburgh and used his strong people skills to build a thriving business.
---
Lowrie Ebbert, 93
From a family of art lovers, she was instrumental in the expansion of the Carnegie Museum of Art collection and volunteered with many organizations, most notably the Museum of Art. She cofounded its Women's Committee, chaired the Antiques Auction and founded the Decorative Arts Symposium.
---
Freda Ellis, 74
Her lifelong dedication to family started early when she gave her brother, the great Pittsburgh playwright August Wilson, $20 for his first typewriter. With a master's in education from the University of Pittsburgh, she spent 30 years in education as a teacher and administrator at what was known as the Carlow Hill College and the Community College of Allegheny County. She later led tours of the Hill District—the setting of many of her brother's plays.
---
John Robertshaw Jr., 89
Robertshaw, who owned bottling franchises (including Pepsi-Cola) in several states, was a leader in Greensburg civic affairs, including building the stature of the University of Pittsburgh at Greensburg, serving as board president of the Westmoreland Museum of American Art, and funding the creation of the Robertshaw Amphitheater at St. Clair Park.
---
Ruth Furman Miller, 95
Mrs. Miller and her late husband David were the champions of the Duquesne Incline, rescuing it from closure in 1962 with door-to-door fundraising and putting it back in operation. They founded the nonprofit Society for the Preservation of the Duquesne Heights Incline, which operates the incline.
---
Mason Walsh Jr., 79
Armed with a degree from Harvard Law School, Walsh worked for Reed Smith before becoming executive vice president and general counsel for Richard K. Mellon & Sons. He was known nationally for his work conserving property as a 20-year board member of the Western Pennsylvania Conservancy and as board chairman of The Nature Conservancy, for which he won the National Park Foundation's Historic Preservation Medal.
---
Joanne Blum, 83
Mrs. Blum founded the education department at Point Park College, which she chaired for seven years. She was the daughter of Point Park College founder Dorothy Finkelhor, and the wife of former Point Park president Arthur Blum.