Big Green Block Party Celebrates Phipps' Newest Green Building
May 16, 2019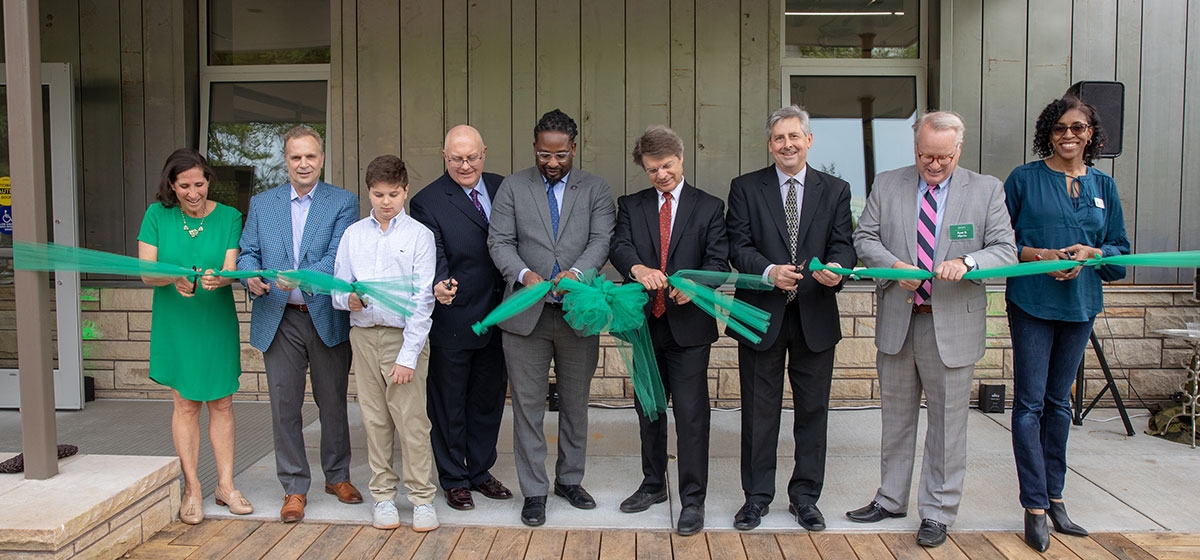 May 20, 2019
Over 500 people attended Phipps' Big Green Block Party on the evening of Thursday, May 16 to celebrate the best sustainable Pittsburgh has to offer, including the opening of Phipps' newest green building, the Exhibit Staging Center.
---
---
Guests explored Phipps' outdoor campus and three green buildings, among the most sustainable in the world, while enjoying live entertainment, food and drink. Local eateries provided delicious vegan and vegetarian bites and local distilleries provided sustainably crafted libations.
The night featured the Massaro family, whose corporation constructed the new Exhibit Staging Center, and the late trustee Carolyn Massaro was honored during the ribbon cutting. Honorary Event Chairs were Ryan B. Martin (great-great-grandson of Henry Phipps) and his wife Maureen Russell-Martin. Honorary Host Committee Chair was Liz Spence. Other notable attendees included Cathy Fitzgerald, Majestic Lane, Erica Cochran, Walter Burlack, Ann Molloy and Henry Posner, Debbie and Dan Frankel, Drew and Krista Balzer, Jess Hathaway and Brett Burkhart, and Jenna Boron.
There were 28 financial underwriters for the event, including Massaro Corp., Patrinos Painting, Simpson and McCrady, UPMC Health Plan, Schneider Downs, D-M Products, First National Bank, Jendoco, and Green Mountain Energy.