Arts Aligned
A new Pitt–Carnegie Museums partnership seeks to build a national model for studying and curating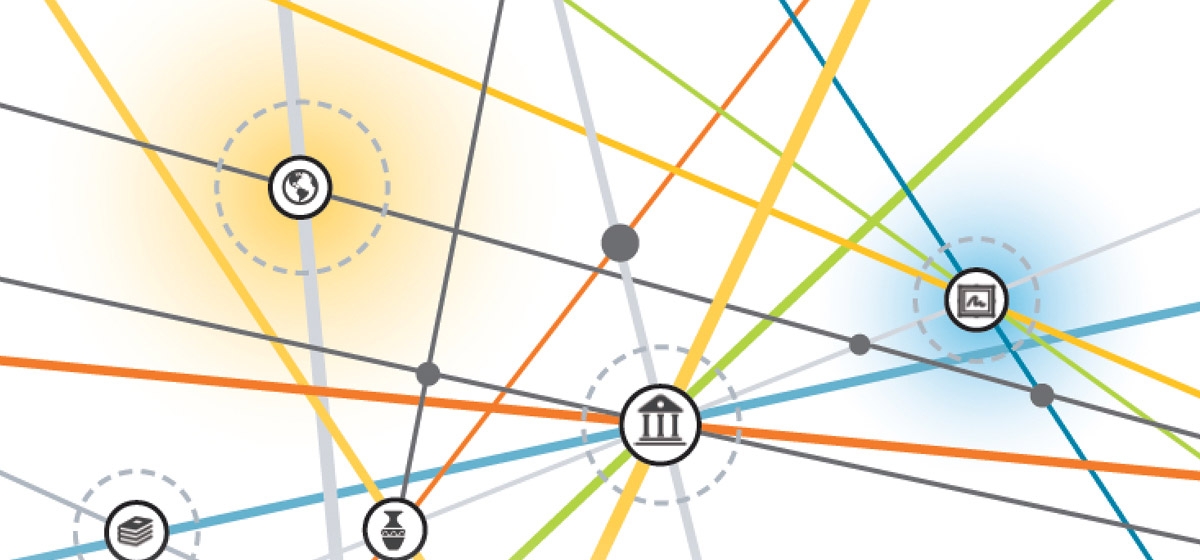 August 20, 2015
They're situated on either side of Forbes Avenue in Oakland, almost appreciatively staring at each other in a figurative manner: A world-class university and a world-class art collection.

On a daily basis, backpack-sporting college students and briefcase-toting college professors weave in and out of these historic institutions, along with the general public. But not until a recent $1 million grant did a formal partnership between the University of Pittsburgh and Carnegie Museums exist.
What seemed like a natural fit for decades is now a reality.
A grant, announced this spring, from the Andrew W. Mellon Foundation to Pitt's department of history of art and architecture aims at creating a partnership between the department and the Carnegie Museums of Pittsburgh, along with other venues, to spur collaborative research and public engagement with the city's rich collections of arts and artifacts. At the same time, the partnership encourages real-world experience for students seeking to learn more about professional environments in museums.
The funding will anchor the formation of the Pittsburgh Constellations Consortium—a group of regional partners who will collaborate with the department of history of art and architecture within the Dietrich School of Arts and Sciences to create a new set of college courses, internships, workshops, digital humanities projects, exhibitions and other exchanges. The "Constellations" name emerged from lengthy discussions—a description of various affinities without hierarchy coming together to address conceptual problems.
"This grant is transformational, creating exciting new opportunities for faculty, students and members of the community," said Pitt Provost and Senior Vice Chancellor Patricia E. Beeson. "The Constellations Consortium gives every indication of becoming a national and international model for art historical research, teaching and outreach. It is also a great example of the university's commitment to making an impact through partnerships."
The grant also paved the way to the hiring of a curatorial studies lecturer—a joint appointment between Pitt and the Carnegie Museums. That person is Erin Peters, a recent Ph.D. graduate in ancient art history from the University of Iowa. Peters also received a bachelor's in art history from Arizona State University, a master's in art history and Egyptian art and archaeology from the University of Memphis, and a master's in museum professions from Seton Hall University. She starts this fall, splitting her time equally between Pitt and the Carnegie.
"I'm thrilled," Peters told Pittsburgh Quarterly. "This is exactly what I wanted to do—combine a teaching position and a museum job. It's an amazing position."
Peters said she initially interviewed via Skype for the job and then traveled to Pittsburgh—a place she had never visited—for an on-site interview in May.
"It was clear that everyone was on board with this new collaboration and they shared my beliefs of looking at art history and humanities in a new way. I think we're ready to think more broadly about how art history and museums of all types can and should function. It's a field that needs reviving, and I'm ecstatic to be a part of it."
"I know that Erin is very excited—this is a major coup for someone at this point in one's career," said Barbara McCloskey, chair of Pitt's art history department. "She will be institutionally grounded in both settings—the museum and the history department."
Pitt also will recruit a new academic curator for the department, using the grant money for salary. Both new positions are designed to help lead the way in the training of new professionals in art history and curation. The academic curator is expected to teach new courses in collaborative research and curation at the graduate and undergraduate levels, while Peters will teach at least one course based on art collections at the various Carnegie Museums.
"Pittsburgh is a place of really interesting museums that have not been well used by the local universities for a variety of reasons. We're now making these connections real."
— Kirk Savage, University of Pittsburgh art professor; former chair, Pitt art history department
"Pitt faculty, graduate and undergraduate students are already coming together from across various subfields in collaborative research," said N. John Cooper, the Bettye J. and Ralph E. Bailey Dean of the Dietrich School. "Now, the Pittsburgh Constellations Consortium will give them the skills to define the jobs of the future. This generous gift will allow our faculty and students to better engage in changing scholarly and museum environments, where collaborating across disciplines grows more imperative by the day."
Maureen Rolla, director of strategic initiatives for Carnegie Museums of Pittsburgh, said the collaboration will bring new insights and ideas to the museums and the university.
"The biggest benefit, from my perspective, will be this cross-fertilization that goes on between us and the university," she said. "Having Erin be a link between our museums and have a new set of eyes looking at what we do—her eyes and the eyes of the students—will be very beneficial."
The grant-writing process did not come easily, McCloskey said. "It took many drafts and a very quick turnaround in order to meet deadlines."
The idea for the Pittsburgh Constellations Consortium was born out of a Configuring Disciplines exhibition hosted at the University Art Gallery last fall. The show emerged from one of the department's Constellations workshops and involved collaborative research and curatorial work by faculty, graduate and undergraduate students. It also included input from eight arts institutions that contributed artwork, illustrated atlases, treatises and other objects. As an example of the cross-disciplinary and cross-institutional work encouraged by the Constellations program, Configuring Disciplines traced how art, drawings, photographs, maps and other visual materials have shaped disciplinary knowledge in medicine, physics and geography in the modern era.
"The idea is to take our new structure and really try to connect it to these wide-ranging and important art collections in Pittsburgh," said Kirk Savage, a Pitt art professor and former chair of the art history department, who helped author the Mellon Foundation grant. "Pittsburgh is a place of really interesting museums that have not been well used by the local universities for a variety of reasons. We're now making these connections real."
While the partnership begins with Carnegie Museums, Savage said he plans to meet with staff from other museums and art collections with the goal of including them in the consortium and ultimately creating an advisory committee. He will seek the likes of the Heinz History Center, Frick Art Historical Center, Rivers Of Steel National Heritage Area and others.
Creating a robust internship program is also a key focus of the consortium. The grant money will help fund paid summer and academic credit internships and at least three new courses at Pitt.
"We want to create more academically meaningful experiences for the students," Savage said. "We want to give students a glimpse into this profession and help them decide whether they want to create careers in the museum world. This will be part of the training process for a whole new generation of curators and education professionals in museums."
Members of the consortium hope its new efforts eventually serve as a model for other art history programs across the country. Another expected offshoot is more public access to Pittsburgh's understudied collections of art and artifacts through the development of collaborative public humanities research projects. For example, the Andy Warhol Museum has more than 500,000 objects that have never been publicly displayed. Carnegie Museum of Natural History houses more than 1.6 million ethnographic and historical specimens and archeological artifacts that have been largely inaccessible even to local specialists. And Carnegie Museum of Art has many pieces in storage, some dating back to before 1850.
A goal of the new academic position is to help integrate these archived pieces into academic research, teaching and, in some cases, public displays.
"This is a dream come true," McCloskey said. "Pittsburgh's cultural resources are wide and deep, and the learning opportunities for our students are limitless. We look forward to working with the Carnegie Museums and our other cultural neighbors as we pool our resources to put Pittsburgh on the map as a major center for innovative art historical research and exhibition."