Annual Event Celebrates Science and Technology Doctoral Students
April 3, 2019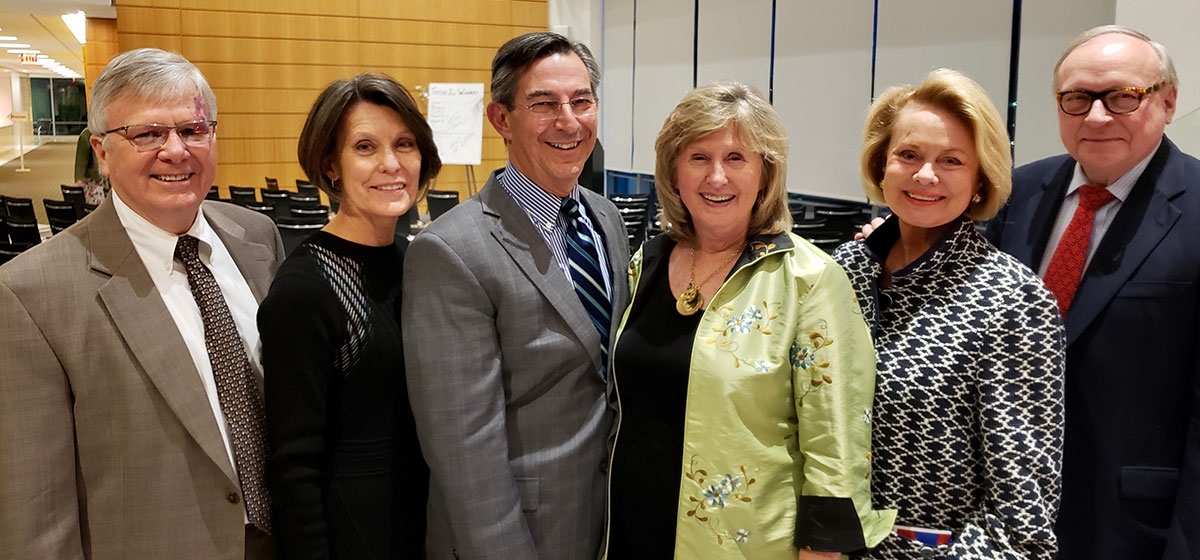 April 15, 2019
On April 3, 2019, the Pittsburgh Chapter of ARCS Foundation held its annual Scholar Celebration at the Reed Smith Centre. The chapter raises funds for three-year awards to doctoral students in the sciences and technology at both Carnegie Mellon University and the University of Pittsburgh.
---
---
More than one hundred people gathered for hors d'oeuvres and socializing, viewing the third-year scholars' poster presentations and hearing from Lynn Banaszak, executive director of the Disruptive Health Technology Institute at Carnegie Mellon. Tickets and an auction for a gourmet dinner at the Mansions on Fifth helped raise funds for an additional 2019 Scholar award.
Since the Pittsburgh Chapter's founding in 2003, it has awarded more than $1.8 million in awards to 133 American scholars studying in Pittsburgh. In addition to raising funds, chapter members have behind-the-scenes access to some of Pittsburgh's most interesting science.