Considering the Alternatives
Pittsburgh forges leadership in solar, wind and water power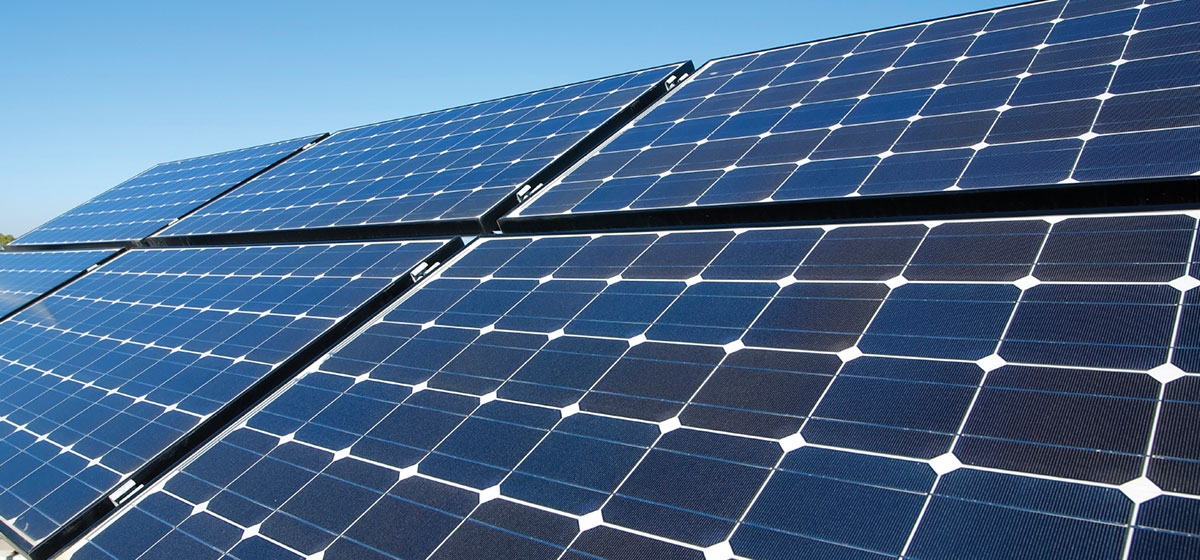 May 20, 2010
In 1926, much of Pittsburgh was still bathed in gaslight, and in that warm, industrial glow, Jim Ferry saw a future for himself, his family, and the city.

The gutsy young entrepreneur formed his own business with a $160 loan that his mother signed using her furniture as collateral. He found his first customers by walking the streets of the South Side, knocking on the doors of buildings that had no electrical wires stretching from the utility poles out front. "When my grandfather started the company, he was converting homes and businesses from gas to electricity and installing subsidized appliances, electrical feeders and upgraded panels for the purpose of increasing consumption," says James J. Ferry II, third-generation president of Pleasant Hills-based Ferry Electric Company.
"Now we are putting solar panels on homes and businesses so people can create a portion of their own electricity and reduce their reliance on the utilities." Demand for solar-generated power has never been higher in Pittsburgh, according to Ferry, thanks in large part to federal tax credits and state rebates that mean solar panel owners can now see a return on investment in as little as four years—compared with more than 40 years without the government incentives. Hard to believe in a city where nearly two feet of snow fell in a single day last February, but western Pennsylvania receives an average of 4.2 kilowatt-hours of sun each day per square meter—roughly the energy equivalent of a barrel of oil each year. "The technology clearly works here, and now the payback model works, so we are at the point where solar is making sense," says Ferry, whose electrical contracting business is involved with major solar projects in a new science building at Saint Vincent College in Latrobe and the Bakery Square development in the East End.
"There's really a tremendous amount of interest within the industry." That interest is only expected to grow when the last remaining utility rate caps in the state are removed next January, likely increasing electricity prices and lowering the relative cost of a solar investment. Also driving the market is the state-mandated renewable energy portfolio standard that requires Pennsylvania utilities to provide 18 percent of their energy from alternative sources, including solar and wind, by 2021. To capitalize on the burgeoning demand for clean energy—both in Pittsburgh and nationwide—several companies that manufacture equipment to generate solar and wind power are boosting local production and accelerating technology development. Flabeg Solar U.S. Corp., an American subsidiary of Germany's Flabeg GmbH, made headlines last year when it opened a $30 million manufacturing facility in Findlay—reportedly the largest solar mirror factory in the world. These parabolic mirrors concentrate sunlight onto tubes filled with a fluid, which absorbs the heat and transfers it to a steam power cycle to make electricity.
PPG Industries is also investing heavily in alternative energy technologies, says company spokesman Jeremy Neuhart, putting more than $300 million annually toward the development of coating, fiberglass and glass products for the wind and solar markets. For example, PPG has engineered a type of glass with an antireflective coating that maximizes solar transmission to photovoltaic cells that take the energy from sunlight and convert it into electrical power.
Another key player is Solar Power Industries, one of the only companies in Pennsylvania to manufacture photovoltaic cells using traditional silicon technology. The privately-owned former Westinghouse outfit with more than 200 employees melts raw silica into ingots, which are then sawed into wafers to produce high-efficiency solar cells. These cells are either used in consumer products and power systems or shipped to Asia, where they are assembled into bigger solar modules. "Interest is definitely on the rise in the solar market," says Robert Stoehr, manager of photovoltaic systems for Solar Power Industries. "People are taking advantage of the incentives that are available through the state and federal governments." Still, it's rough going in the domestic solar cell industry due to the flood of cheap products entering the United States from China, according to Stoehr.
For several years, Solar Power Industries has been seeking to open a local module production factory. "It's an on-and-off-again thing because the investment just isn't there," Stoehr says. "We could have a winning story for Pittsburgh, bringing in the raw silica and putting the final modules out the door. But we never seem to be able to pull the trigger on the last component because it's too good of a deal in India or China." Working to bring down the cost of photovoltaic technology is Plextronics, which many experts say is the most promising venture in the region when it comes to solar innovation. Founded in 2002 as a Carnegie Mellon University spinoff, the O'Hara-based company has developed semi-conductive and conductive inks that can be used to print electronic devices— including solar cells—onto common materials like glass, without relying on pricey silicon.
"The advantages are lower-cost raw materials and lower-cost manufacturing equipment," Plextronics President and CEO Andrew W. Hannah explains. Right now Plextronics is working on applications of its ink-based technology for use in indoor retail lighting displays and to power electronic devices in remote villages. Ultimately, the company hopes to improve the performance of its low-cost printed solar cells for on-grid electricity generation. Hannah says Pittsburgh is an ideal location for Plextronics because of its rich history in material science—think glass, steel and aluminum—and its position in a regional energy capital—think coal, Marcellus Shale and Westinghouse nuclear energy.
Solar's share of the energy market is still small, well below 1 percent of total consumption, compared with roughly 85 percent from non-renewable oil, natural gas and coal. And Hannah cautions that change isn't going to happen overnight. "Coal is going to be a big part of the energy equation for generations to come. It is a trillion-dollar industry that is wellentrenched and will take decades to change. But nobody is better positioned to make that change than Pittsburgh and the companies that are located here." Wind energy is a second vital piece of the local renewable equation, with the electricity harvested from windmills in the state more than doubling in 2009 to a capacity of 748 megawatts, according to the American Wind Energy Association. One megawatt of wind power generates enough electricity for about 300 homes.
Nationwide, wind supplied nearly 2 percent of U.S. energy needs last year, thanks in part to more than $60 billion in clean energy incentives in the 2009 federal economic stimulus package. A recent Department of Energy report concluded that the country could make wind energy the source of 20 percent of its electricity by 2030. Four years ago, Spanish wind energy giant Gamesa opened a windmill blade factory in Ebensburg, Cambria County, and now employs more than 800 workers statewide. It also operates several wind farms in Cambria and Blair counties. Pennsylvania's renewable energy portfolio standard, its productive wind resources, and its skilled labor force were among the reasons Gamesa chose the state as the hub of its North American operations, says company spokesman Michael Peck. To attract the "Gamesas of the future," Peck says the state legislature must pass House Bill 80, which would increase alternative energy mandates. "
We see a limitless future for wind. It's a growth industry for the country, but Pennsylvania needs to upgrade what it has done to stay competitive." Jim Spencer, president and CEO of EverPower, agrees. The New York-based developer of utility-grade wind farms recently opened an office in Lawrenceville and is seeking to double the electricity-generating capacity of its 62.5 megawatt Highland Wind Project, located on a reclaimed strip mine in Cambria County. EverPower also hopes to build another large wind farm in Somerset County in the next couple years, says Spencer, noting his company is "very bullish on the state." "This is really something where we can be the market leader if we chose to, and in order to do that, we need to have the demand. And in order to have the demand, we need to have firm policy that supports it," Spencer says. While progress is being made in wind and solar, transforming the region into a powerhouse in the renewable energy sector will also require strategic investment in emerging clean-energy technologies, says Eric J. Beckman, who monitors the local "green" economy as co-director of the Mascaro Center for Sustainable Innovation at the University of Pittsburgh's Swanson School of Engineering. Beckman worries that little organized effort is under way in western Pennsylvania to explore some of the hottest new areas of research in alternative energy, including fuel from algae and non-dam hydropower. He would like to see a public initiative to incubate local clean-energy businesses and industries here, much as California has invested in its stem cell research program. "As I look at what's going on across the country, I feel as a region we are sitting on the sidelines. Personally, I don't get it—how can we be a world leader in medical technology and then just sit and watch where energy is concerned? I'd love to see us get in the game, but I'm not holding my breath."