Airing Concern
Survey finds rising worries over air quality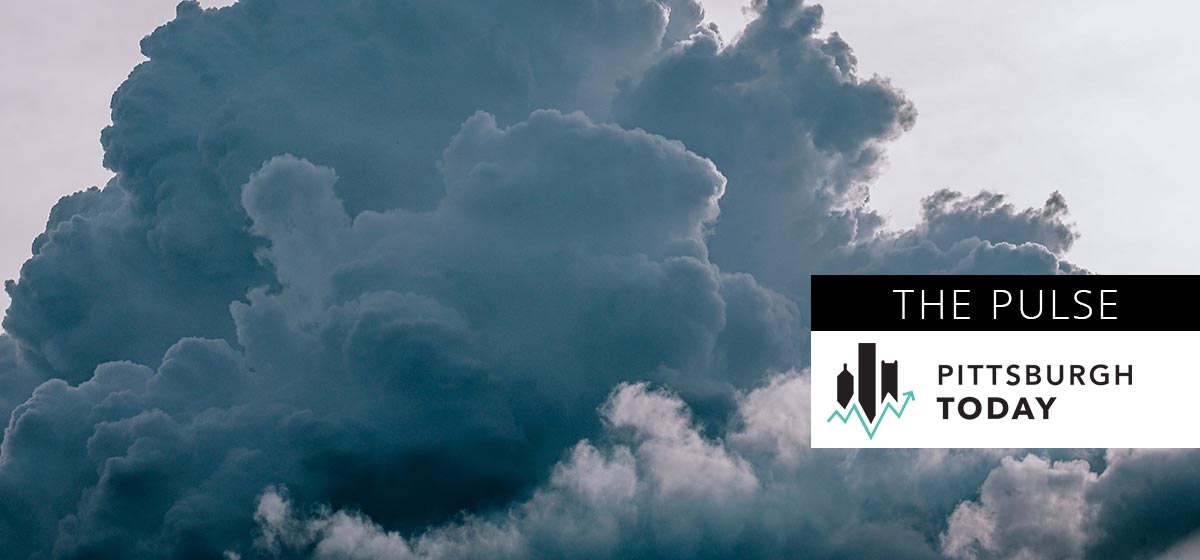 December 3, 2018
Historically lower ozone pollution levels in southwestern Pennsylvania do not impress residents of Allegheny County whose concern is rising over the quality of the air they breathe.

Seven years ago, air quality wasn't a problem in the minds of 47 percent of county residents. Today, only 32 percent of Allegheny County residents share that view, according to a new Pittsburgh Regional Quality of Life survey.
Perceptions of air quality are characterized by a wide age gap with younger residents more likely to see air quality as a problem. Nearly 45 percent of those aged 18-29 years describe it as a severe or moderate problem while only 24 percent of seniors aged 65 years old or older agree.
The heavy smoke and smell of sulfur that hung in the air when the region's steel industry was in full bloom dissipated with the shuttering of mills decades ago, more advanced pollution-control technology and tighter regulation. Lower plant emissions and less-polluting vehicles have led to slow, but steady improvement in many air quality measures. Southwestern Pennsylvania, for example, was designated by the U.S. Environmental Protection Agency last year as being in "attainment" of federal standards for ground-level ozone pollution after decades of failing to meet health-based limits for the pollutant that's caused in large part by motor vehicle exhaust.
Not good enough
Southwestern Pennsylvania still has its problems, particularly Allegheny County. It is one of the few U.S. counties that fail to meet federal standards for fine particulate pollution, which in the county is found in its highest concentrations along the Monongahela River valley downwind of the U.S. Steel Clairton coke plant.
Women in Allegheny County are more likely to recognize air quality as a severe or moderate problem by a 37-percent-to-28-percent margin over men. There is also a pronounced gap in perceptions among races. Some 40 percent of whites don't think air quality is a problem at all, which is something only 23 percent of African Americans believe.
Generally, the higher their level of education the more likely people are to be concerned about air quality in the region. More than 37 percent of those with a high school degree or less feel it isn't a problem at all, while less than 22 percent of those with a master's degree or higher feel the same way.
And people living in the city of Pittsburgh are much more likely to have a dim view of air quality than those living in the Allegheny County suburbs. More than half of people living in the city think air quality is a severe or moderate problem, which only one-third of suburbanites believe is the case.
Pittsburgh Today and the University of Pittsburgh University Center conducted the Pittsburgh Regional Quality of Life Survey for Social and Urban Research in June 2018. 1,881 Allegheny County residents drawn from the UCSUR Research Registry completed the online survey. Data were adjusted to make the survey sample representative of the demographic characteristics of the county.