Ageless Wisdom: Dick Groat, 87
Professional athlete, golf course operator and broadcaster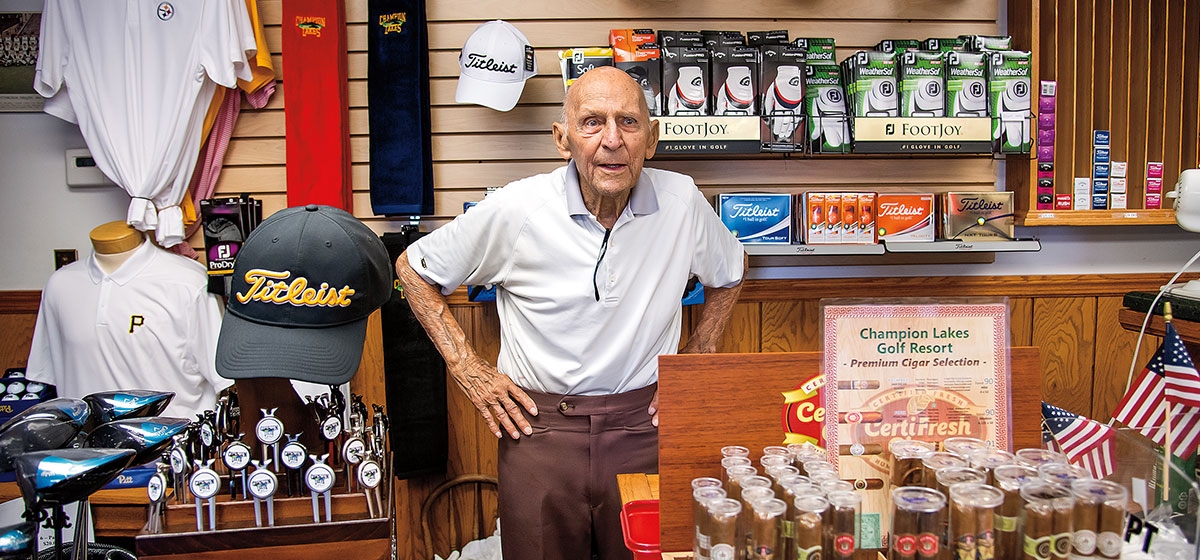 October 1, 2018
Dick Groat, 87, shares his path to becoming a professional athlete, golf course operator and broadcaster.

My family made me whatever I might be. I had great parents and two sisters that were school teachers and two brothers who were athletes at Pitt. I was a very fortunate person to have grown up, as the baby in the family. There was like 16, 17 years difference between my older brothers and sisters and myself…
I was very willing to pay the price to spend more time on the practice facility than any other player, whether it be a Duke University or Swissvale High School or with the Pirates. It's the way I believed, the way I felt. I can remember certain basketball games over and over and over again, and when I'd miss a few shots, I'd say, you're never going to be All-American that way.
I got a basketball scholarship to Duke University… and then was signed by Branch Rickey, the Pirates general manager. I was also drafted in the NBA and played professional basketball while I finished my degree at Duke. Then I spent two years in the Army. I returned and played the 1955 season with the Pirates and continued to play another 14 years. My teammate Jerry Lynch and I decided to build a golf course—Champion Lakes—in Ligonier, and I'm still here running it 51 years later…
I've been very fortunate. We beat the Yankees twice for the World Series for one thing. I was able to play professional basketball, which was my first love and my best sport at least for one year. Because of that and my Pirate background, I've broadcasted basketball for the University of Pittsburgh for the last 36 years with the best broadcaster anywhere, Bill Hillgrove…
I feel like I'm getting older. I know I can't play golf any longer because I've lost my equilibrium, but other than that I feel fine and all I can say is life has been extremely good to me.