Ageless Wisdom: Abraham Twerski, 87
Rabbi, psychiatrist and founder of Gateway Rehabilitation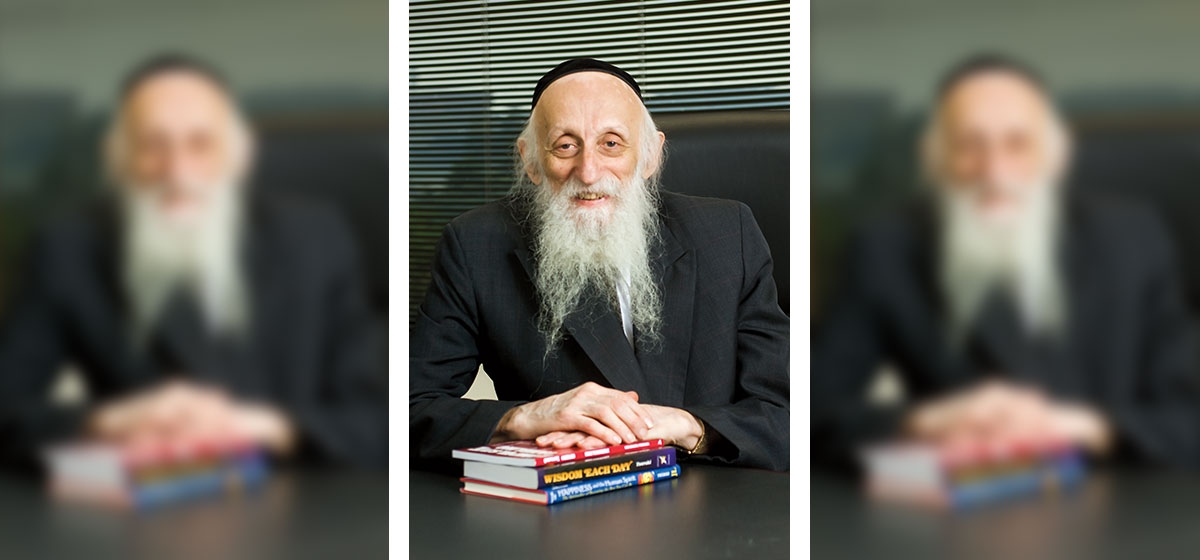 October 8, 2018
Try and find happiness in everything. And that's not easy. There are a lot of things that cause you misery. Right now I'm disabled in a wheelchair. I'm dependent on other people for so many things.

I don't like being dependent on people. But I still try and find some happiness in that. I once had a very painful right leg, before the thing I have now. There was someone who had lost their leg; it had been amputated. And I thought, how much would he give to have a painful right leg? You have to look for the good things in life and not get thrown by adversities…
I was brought up to believe that things don't happen by themselves. God engineers them. That is a belief that is very powerful, that God is in control of everything. Since God does not do anything terrible, there has to be some good in everything. That's difficult because there's so much misery and so much tragedy. But again, God designed it that way. For some reason that I don't understand, God wants me to be in a wheelchair. If he did that, I have to accept that, even though I can't understand how…
I live my life by trying to do the kinds of things that I think God expects of me. And so my life has a purpose. A guide for me in my life has been to strive for something. God has a purpose for me. I don't have to know what it is. I just have to live according to the most reasonable ways. And find love and happiness—you've got to look for it. If we can realize that kindness is the greatest gift that we have. To be kind to other people. To be considerate. To wish well for everybody else. And do a little whenever you can to make people happier.