A Sunset Gala at Soergel's Hollow
September 16, 2018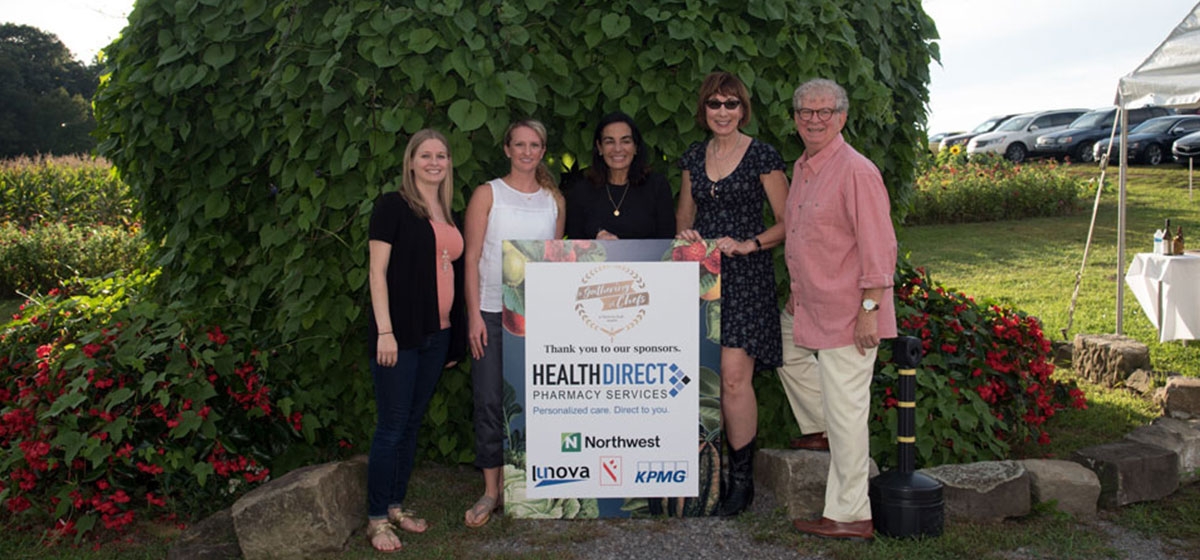 September 24, 2018
The sun was just about to bow out; an open sky brushed with fiery oranges and hot pinks. A few cars pulling out of the fields but most of them staying put as the din from inside the Barn at Soergel Hollow, tucked into the rolling countryside of Evans City, reached full tilt and stayed there. Couples and singles and friends and family; 250 guests savoring every minute of an event that sold out two weeks in advance.
---
---
A Gathering of Chefs brought together nine of the culinary finest on September 16. Farm-to-fork, they called it. Which it was. All the food was sourced from farms within a 300-mile radius to create sample size versions of irresistible things such as pear and parsnip soup with savory biscotti and blue cheese from Chef Norman Hart of Pittsburgh Technical College, farm braised beef shoulder and a pan seared polenta cake with spiced heirloom tomato jam from Chefs Kim Salahie and Lisa Brown of Metz Culinary Management and a crispy pork belly and polenta from Chef Nick Geis of the Sewickley Heights Golf Club. Four of the stations were dedicated to dessert, and rumor had it that A519 Chocolate had two truffles left and Millie's Homemade Ice Cream was down to one scoop of chocolate with an hour left to go.
The dress was barn casual and the entertainment came in the form of having actual, face-to-face conversations with people, playing corn hole, taking a leisurely stroll along the pond, and feeding treats to two fat little goats. Even as the evening wore on, and the chefs began to pack up, no one seemed interested in packing it in for the night. There was a sunset toast to enjoy, champagne to drink, a pit stop to make at the Country Cupboard, where crisp green apples, peaches, pears, and mini loaves from Mediterra Bakehouse were yours for the taking as a parting gift.
Everything was donated: food, alcohol, time, talents, venue. The Bradley Center's annual signature event that last year raised $100K for things like tennis shoes and tickets to Pirates games; Christmas and birthday gifts for kids overcoming various traumas.
And when the evening finally ended, you voluntarily hiked to the top of the field at dusk and joined everyone else who had their phones out; taking one photo and then three more of a sunset that was too beautiful to resist.