17th Annual Night in the Tropics Sells Out With 1,300 Guests
July 13, 2019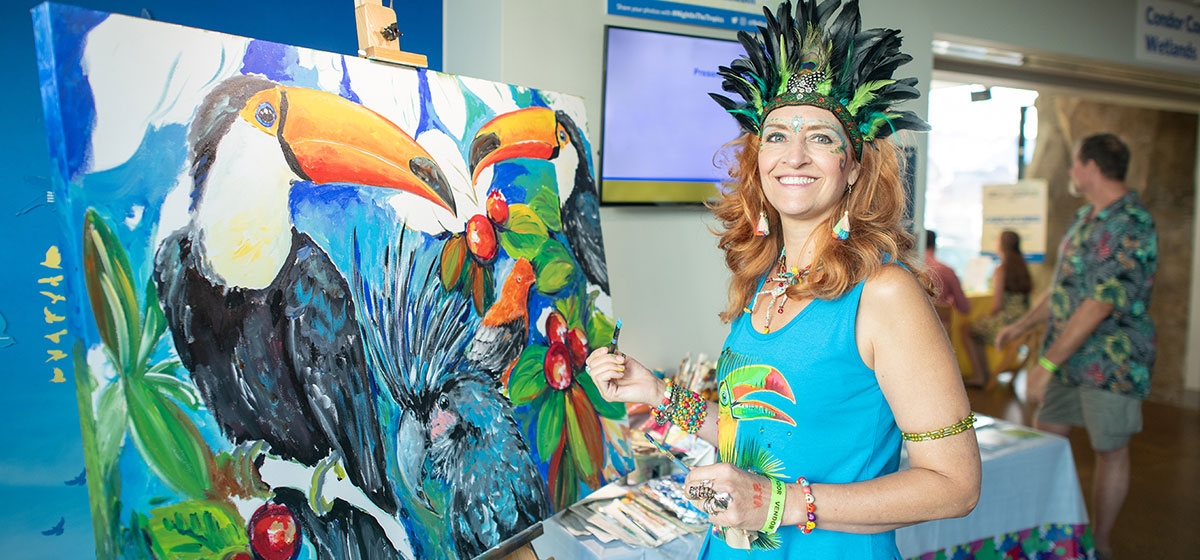 July 19, 2019
The National Aviary's 17th annual Night in the Tropics fundraiser sold out with 1,300 guests turning up in tropical attire on Saturday, July 13.
---
---
Party-goers enjoyed the new theme, Rio!, and sampled delicious food from over 35 area restaurants, signature cocktails, wine, and Penn Brewery beer as they met beautiful birds and experienced Brazilian music and live performances, including a Samba line.
The event raised $300,000 to support the National Aviary's work to save birds and protect their habitats both at home and internationally.