Gentlemen's Night Out: Cigars, Steelers and Birds
February 7, 2020
Photo courtesy of the National Aviary.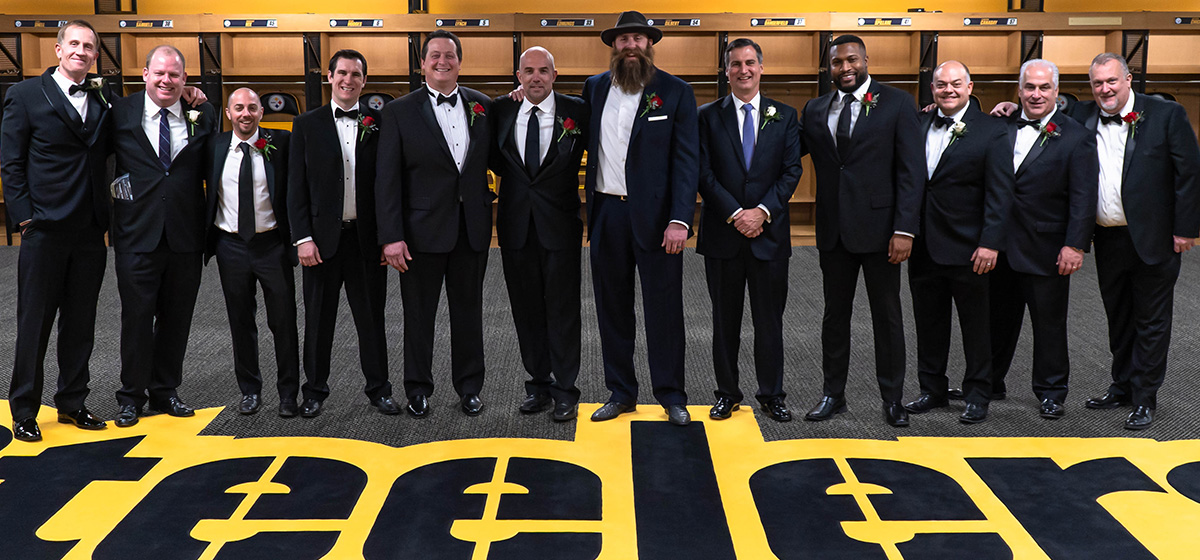 February 12, 2020
The 2020 Gentlemen's Night Out on the North Shore benefitting the National Aviary was held on Friday, February 7 in the PNC Champions Club at Heinz Field.
The event was hosted by Michael Mascaro, Executive Vice President of Mascaro Construction and member of the National Aviary Board of Trustees.
National Aviary ambassador birds, including a Lanner Falcon, greeted the nearly 200 guests, and Aficionado level sponsors were treated to a VIP tour of the Pittsburgh Steelers locker room by Steeler alumnus Brett Keisel. Guests enjoyed cocktails, hors d'oeuvres, a four-course dinner with wine pairings, live music and an assortment of premium cigars. The evening raised more than $170,000 in support of the National Aviary's work to save birds and protect their habitats.