Necessary City
Photo by Emery Meyer on Unsplash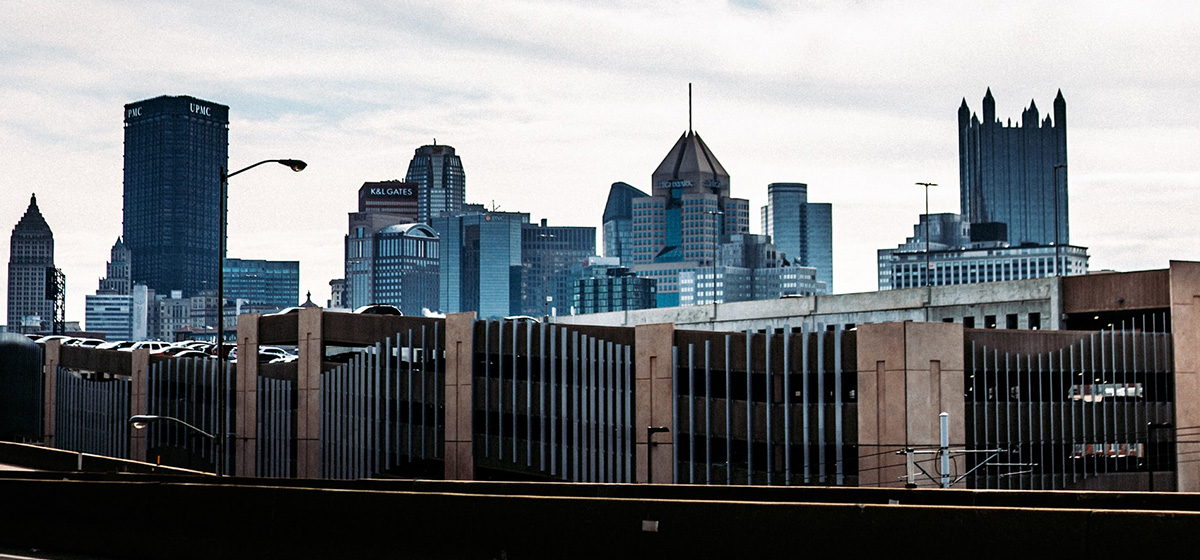 April 5, 2021
I'm walking in hard rain in East Liberty
no umbrella keeping direction by
the Cathedral rising
over the roofs of this city I swore
I'd never live in. Nico and Kai shop
in Giant Eagle. I know
he's taking good care of him probably
making him laugh feeding him
cheerios. I could leave get in my car
and drive away to the big world before
anyone would realize.
Yesterday I was daydreaming panicked
and turned too soon missed
the Armstrong tunnel and drove up
Mt Washington trying to get to the South Side.
I could see that busy strip bending behind me
in the mirror but I was heading high
and away, above the three rivers—
Allegheny and Monongahela rushing
into the Ohio—a shining
blue body arms up in surrender
the hills bright with sunset the fountain
at the Point plunging
back into concrete, a few people watching
growing smaller and smaller.
I live in a city I sometimes hate.
I have no job to write on the doctor's forms.
When my child cries I often freeze.
I walk toward my family the smell
of heavy rain in my hair, wanting
a way through—but I chose these people
who put up with my skittishness.
I want to run toward this city of my life
like the heroine at the end of the film once
she's learned what really matters.
But I just walk a little faster
counting the lights in old warehouses along
Centre Avenue bright squares cutting
the grey Pittsburgh air.
---
Pittsburgh Quarterly is now accepting submissions for its online poetry feature. PQ Poem is seeking poetry from local, national and international poets that highlight a strong voice and good use of imagery, among other criteria. To have your work featured, send up to three previously unpublished poems in Word or PDF format as well as a brief bio to pittsburghquarterlymag@gmail.com. Simultaneous submissions are accepted, but if work is accepted elsewhere, please alert us.