A Walk in the Woods
The Beautiful Trees of Cook Forest
Photo by Nicholas A. Tonelli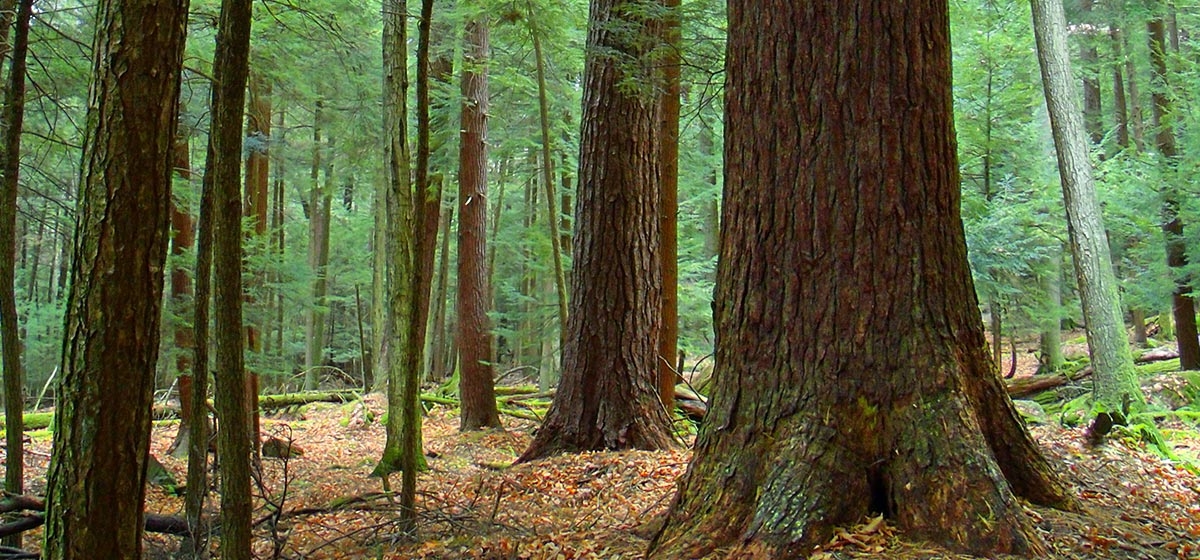 May 20, 2017
Cook Forest State Park, home to magnificent old-growth forest, is a prime destination for anyone interested in scenic beauty, natural history and a variety of recreational opportunities.

Located 75 miles north of Pittsburgh in Clarion County, the state park is named for John Cook, the first American to settle in the area, in 1826. By the 1920s, most of the region's forests had succumbed to timbering, but the Cook family had protected some of their land as uncut forest. In 1927, the area became Pennsylvania's first state park to feature a natural area.
Park visitors can explore 50 miles of trails, which traverse valleys, wetlands and high plateaus. A portion of the 4,600-mile North Country Trail passes through the park's Forest Cathedral Natural Area, with towering hemlocks and white pines. The park is also popular for canoeing, kayaking, fishing and camping.
Since the 1970s, the Western Pennsylvania Conservancy has protected more than 6,000 acres in this area that are today mostly part of the park and adjacent state forest and state game lands. These lands are currently protecting the expanse and variety of the area's forest types, some of which will become more old-growth stands for future generations' enjoyment.
For more information about Cook Forest State Park and nearby public lands, please visit dcnr.state.pa.us/stateparks/findapark/ cookforest. For more information about the Western Pennsylvania Conservancy, go to waterlandlife.org.