Unfounded Fears of the HPV Vaccine May Have Grim Consequences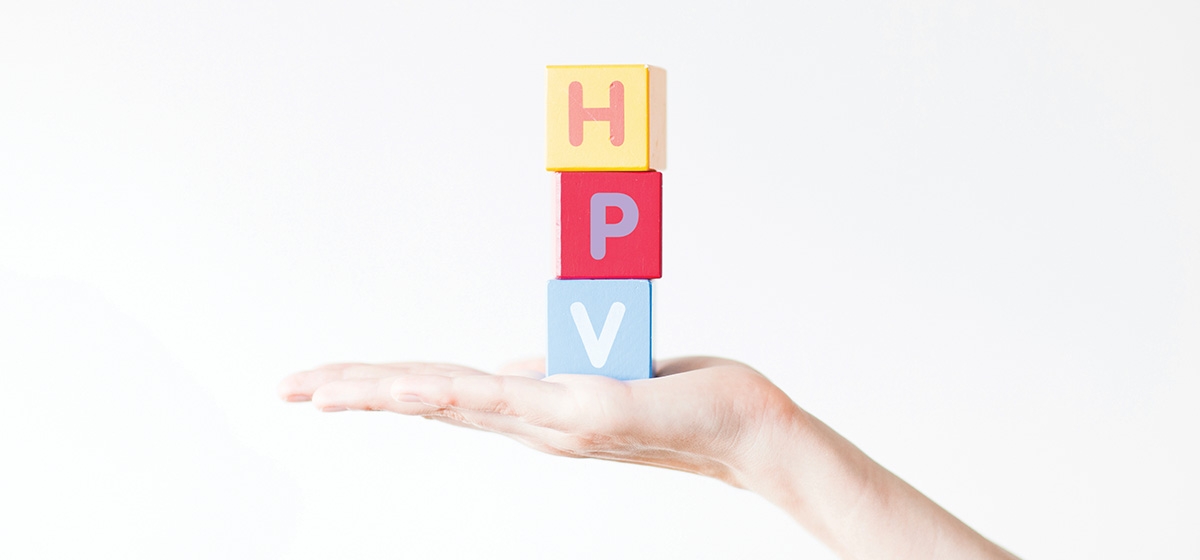 August 21, 2016
The virus is hearty, robust and everywhere: on our skin, our fingertips, our countertops. Most of us can fight it off. But certain strains can lead to chronic infections and later cancer for an estimated 25,000 American men and women. The human papillomavirus (HPV) has long been known as the major cause of cervical cancer in women. It's now believed to be contributing to a dramatic rise in throat cancers, says Dr. Robert Ferris, chief of the UPMC Division of Head and Neck Surgery and co-leader of the Cancer Immunology Program at the University of Pittsburgh Cancer Institute.
"HPV-positive head and neck cancers are about to exceed new cervical cancer cases," Ferris says. This type of cancer typically strikes the base of the tongue and tonsils in men (including nonsmokers) in their late 40s and early 50s. It's three times more common in men than women.
Unlike smokers who develop throat cancer, people who develop HPV-positive throat cancer are likely to survive. But, Dr. Ferris adds, treatment can destroy a person's jawbone and require a feeding tube for life. Just under 12,000 people develop this cancer each year in the U.S. Another 12,000 women develop cervical cancer.
Ferris said projections show HPV-positive throat cancers reaching 15,000 to 20,000 cases in the coming years.
But it doesn't have to be that way. There is a vaccine to prevent HPV infections, but few are getting it. The vaccine was first introduced in 2006 and recommended for girls ages 11 or 12. A few years later, it was added to the recommended vaccination schedule for boys of the same age. It can now be given up to age 26.
In western Pennsylvania, only 30 or 40 percent of girls (15 percent of boys) have received the recommended three-dose regimen given over a 6-month period. The nationwide compliance rate is even worse. The reasons are multifaceted: Many parents don't know about HPV's connection to cancer. Rumored side effects of the vaccine have included blood clots, strokes, seizures and nervous and immune system disorders. Another reported concern is that HPV-vaccinated girls are more likely to be sexually active than unvaccinated girls. (HPV bears the stigma of being the most common sexually transmitted disease with about 14 million new cases in the U.S. each year. Most infected people don't develop symptoms so they never realize they pass it to another.)
"HPV vaccine has a terrible compliance rate," says Dr. Jennifer E. Preiss, an Allegheny Health Network doctor who is board-certified in pediatrics and internal medicine.
"Why people don't get HPV vaccines comes down to the fact that they think, if you're giving the vaccine, you're pushing or assuming your child is going to have sexual activity. That is not at all how it goes," says Preiss, adding "If you Google 'HPV vaccine,' you'll find terrible things can happen. At my practice in Green Tree, I just don't see that. The worst I see is a local reaction [at the injection site] and a couple of kids who have fainted."
Like other vaccines, HPV can trigger a severe allergic reaction in rare cases. But scientists who've studied the HPV vaccine have found no outbreak of serious side effects and no connection to promoting promiscuity. The Pittsburgh-based Jewish Healthcare Foundation has joined forces with the Eye & Ear Foundation of Pittsburgh to raise awareness about its safety and importance in protecting the next generation against a serious cancer threat (learn more at hpvpittsburgh.org).
"We really have to debunk the misinformation that's spread around that there is some sort of toxicity or syndrome caused by the HPV vaccine," Ferris says. "This is an extraordinarily safe vaccine. And when the alternative is to get a cancer of the throat or cervix, it's such a slam dunk. There just really isn't any excuse not to get your child vaccinated."
Australia has a high HPV vaccination rate and is seeing historically low rates of cervical cancer risk (high-grade cell abnormalities from Pap tests) in women aged 24 and under. "In my lifetime, to have a vaccine that can potentially eradicate a cancer is amazing," Preiss says. She tells parents of her young patients that she didn't hesitate to give the vaccine to her own daughter and two sons. But she doesn't try to force them to do the same if they have concerns. She recommends they research it themselves with a reputable source such as Children's Hospital of Philadelphia's Vaccine Education Center.
Even with the preventive vaccine, HPV-positive throat cancers are not likely to decrease in the U.S. before 2030. Until then, all Ferris can do is try to treat these cancers with fewer harsh side effects for his patients. To this end, he employs robotic- assisted oral surgery and, more recently, therapeutic vaccines. This summer, he planned to open a clinical trial (enrolling about 50 HPV-positive throat cancer patients) to test the effectiveness of a therapy designed to boost a person's immune system to fight off the cancer.