The World Through a Food Truck
Photography by John Altdorfer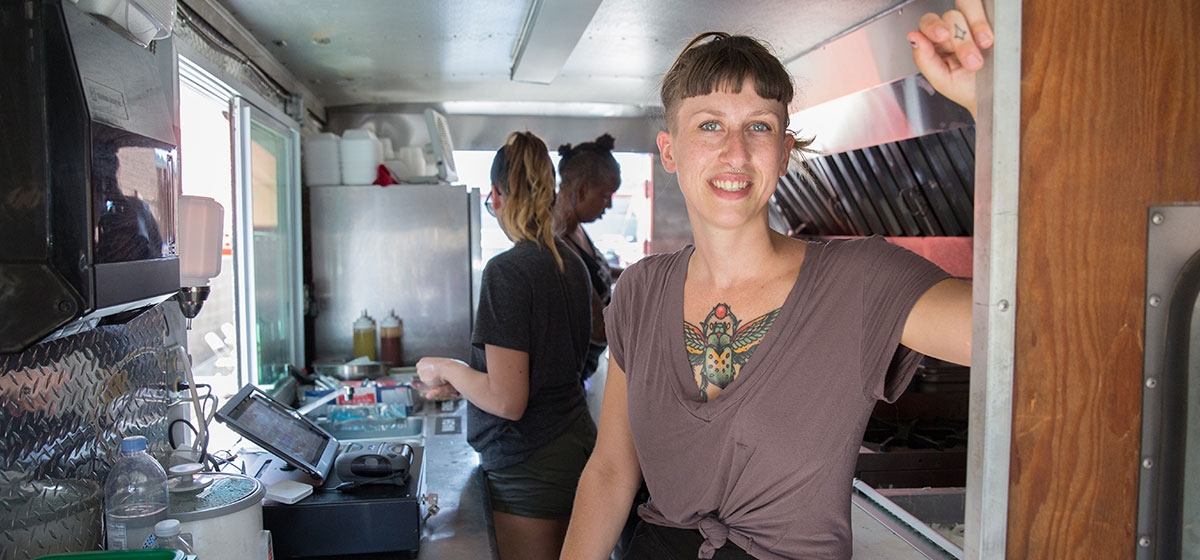 December 14, 2016
"Just don't tell Baba our chicken is better." It's the only request Ryah asks customers who stop by to visit Leena's, the food truck she operates out of a '91 Chevy Step Van that began its life delivering the Pittsburgh Post-Gazette.

Baba is her father, Mohammad, who grew up in a Palestinian refugee camp before coming to the United States at the age of 18. In '98, he operated his own food truck in Oakland before settling into a brick and mortar shop in Murrysville.
When people come up to Leena's window, they want to know one thing. "Which one of you is Leena?"
"We're all Leena's," is the usual reply.
Leena is actually Ryah's younger sister, who just happened to be born in '98, the same year her dad began operating his food truck. He could have picked Ryah's name, but assumed everyone would mistake it for Ryan, and who wants to buy freshly prepared, homemade Palestinian food from some random guy named Ryan?
The truck is navy blue with a white top, a nod to the colors her father used. She uses his same recipes too, only enhances them a bit. Like the chicken that's been dry roasted by her chef, Nique, using lemon, parsley, salt and pepper before adding parsley, paprika, vinegar, lemon, onion, and a bit of the falafel spice, a family secret. Baba wouldn't really be mad if he heard someone say this chicken was better. He'd probably think that was funny. They think your chicken is better?? That's my chicken!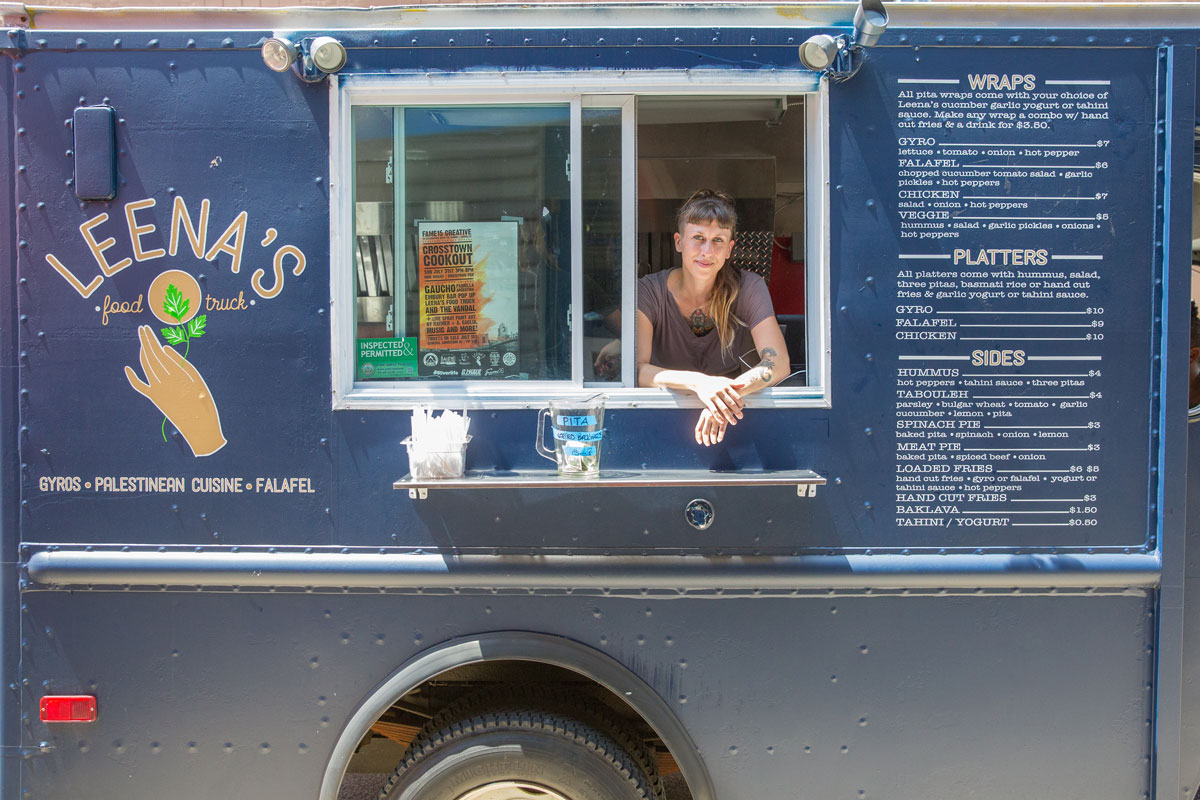 Photography by John Altdorfer
The food truck occupies the parking lots of various businesses throughout Pittsburgh, depending on the day. Over the summer, she made a point to stop at a few BlackLivesMatter rallies to hand out bottles of water.
"I just want to do something," she says. "I've been broke and struggling most of my life. Now I'm able to give and just want to give what I can."
The human connection is what she loves—whether she's in the hospital working as a nurse one day a week, serving up the $5.00 Palestinian Fried Rice special, or waiting for people to get the sign taped to a plastic pitcher filled with a few errant dollar bills.
It reads: "PITA spelled backwards is….?"
Most of her life is spent in that '91 Chevy Step Van. Twelve hours a day serving photo-worthy wraps made with special cucumber garlic yogurt, Tabouleh, Spinach Pie, or the Gyro, Falafel, or Chicken platters. It's hard work, she's often sweaty, but she loves it.
Because nothing beats the human connection. Food is just the conduit… what turns strangers, and sometimes even enemies, into friends.