The Voice of…Living
Photography by John Altdorfer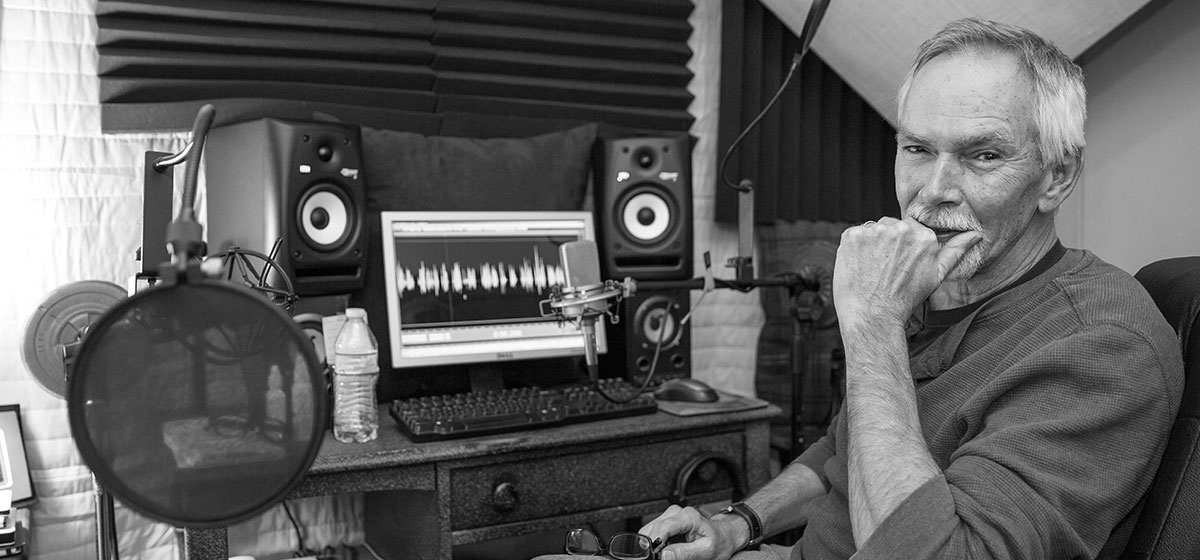 March 13, 2017
It's that voice. Like smoldering embers from a raging bonfire, three ice-cold rocks swimming in aged whiskey. No, make that scotch. Deep. Mysterious. Alluring. The no-way-in-hell-you-can-or-want-to-ignore-that voice.

"Yeah, all coming from a short, skinny guy in Baden."
The short, skinny guy in Baden is leaning out of his kitchen door, taking a few long drags off a Camel before stubbing it out. Turkish & Domestic Blend. Unfiltered.
Once, a hypnotist promised to break the habit Dan Dunlap picked up when he was 14. All Dunlap heard was the Bronx accent. "YOU will not smoke anymohr," "YOU will not smoke anymohr."
Fifty bucks down the drain. On the way home, Dunlap bought a fresh pack.
Fourteen was also the age he started playing around in a band with some friends. He played guitar. Self-taught. He also learned how to train his voice, with knowledge gleaned from books he lifted from the junior high school library about how to sing from your diaphragm.
Which is just about the time that Dunlap started turning heads with that voice.
By the time his high school handed him a degree, his first kid was on the way and a job at the mill was waiting. It was 1974. Things were already looking bleak. When the steel industry collapsed, Dunlap had enough. To hell with this. He had to make himself recession-proof.
In hindsight, it makes him laugh. Radio? A recession-proof job?
After graduating from the Columbia School of Broadcasting, he got his foot in the door at WMBA 1460 AM in Ambridge after making a cold call. The program director took him under his wing and showed him the ropes. Then came an internship at KDKA, a shock for good reason. "I was old and male," he says dryly.
But Fred Honsberger saw something in him. A lot of people were seeing something in Dunlap, including area musicians. He continued playing in bands: Diesel Dan and the Gas Cans, True Blues, and Loosends—bands that played in the smoke-filled bars dotting the Beaver Valley. "I was just a frustrated guitar player," he says.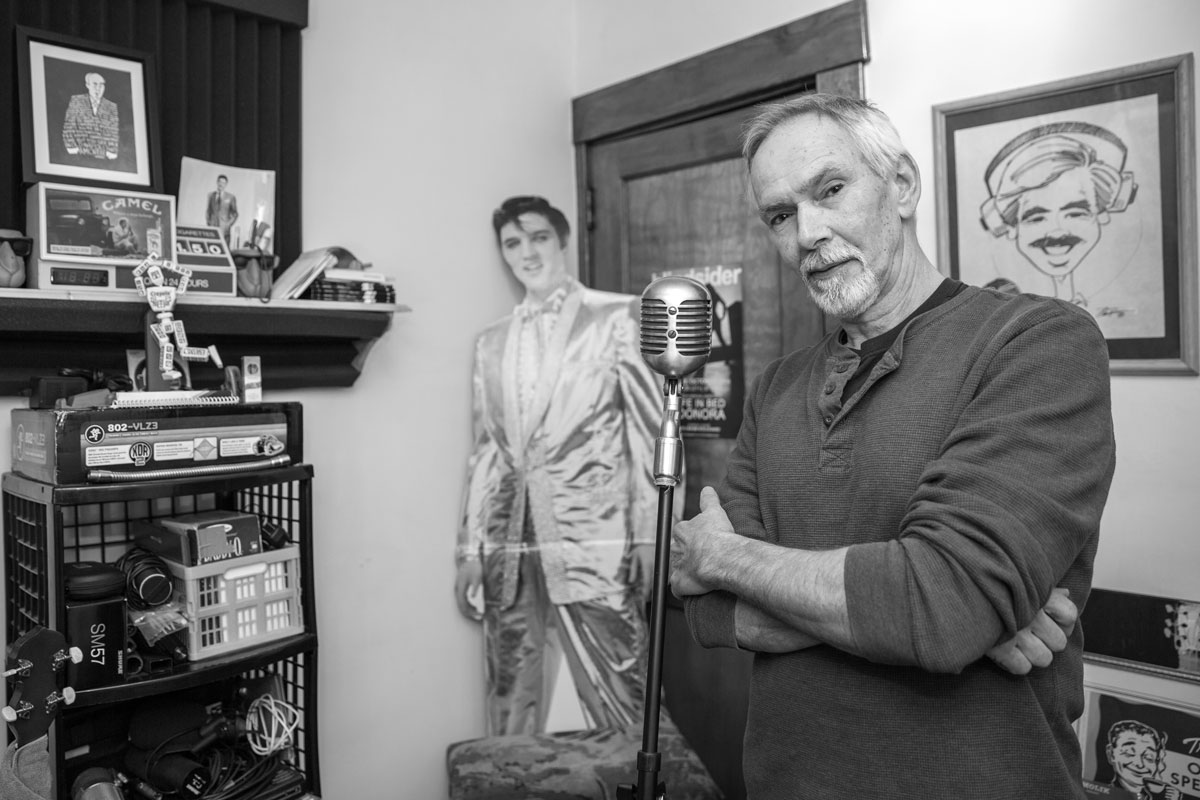 Photography by John Altdorfer
WISH FM also saw something in Dunlap, hiring him as a DJ in 1985. That voice carried audiences for the next three decades until the ax fell. Nothing personal, buddy, just format and personnel changes.
So, the short, skinny guy from Baden went upstairs to the sound-treated home studio he had rigged on the second floor, sat down in front of a Neumann TLM103 mic, and hit record.
Now, most of his days are spent doing what he calls "fishing for work", i.e. being available for the steady stream of voiceover gigs that begin with a message in his inbox and end with a contract after the sender hears the mp3 file.
He can't remember all the spots he's done. There's the narration for the Sportsmen's Channel's "Southern Chaos" hunting show, an endless string of TV commercials for brands like Tin Cup Whiskey, Boot Barn, and Charter Spectrum, e-books, medical scripts, the voice you'll hear booming from the loudspeakers at the Bristol Motor Speedway and that water park down in Katy, Texas…
"What do I think is the pinnacle of success? Look, I'm making a living in this business being in Baden, not in L.A. or New York," he says. Sure, he and his wife Sue could pack up and move to either coast. But they'd have to leave the house that Sue decks out every year for Christmas for their three kids who now have kids of their own. The house that's been in the family for generations.
He opens the kitchen door, takes out another unfiltered Camel, lights it with a match. He steps outside and takes a few long drags, stubs it out, and returns to the table.
"The older you get, the more you realize that success isn't measured by your bank account. Success is being comfortable in your own skin."
The short, skinny guy in Baden is confident and cool, sipping lukewarm coffee from a mug that reads Deepest heartfelt sympathy on your birthday. "This house was my wife's grandma's. It might be falling down around us, but we love it."