The Torch Is Passed
Mellon philanthropies announce new leadership

Photos courtesy of the Richard King Mellon Foundation.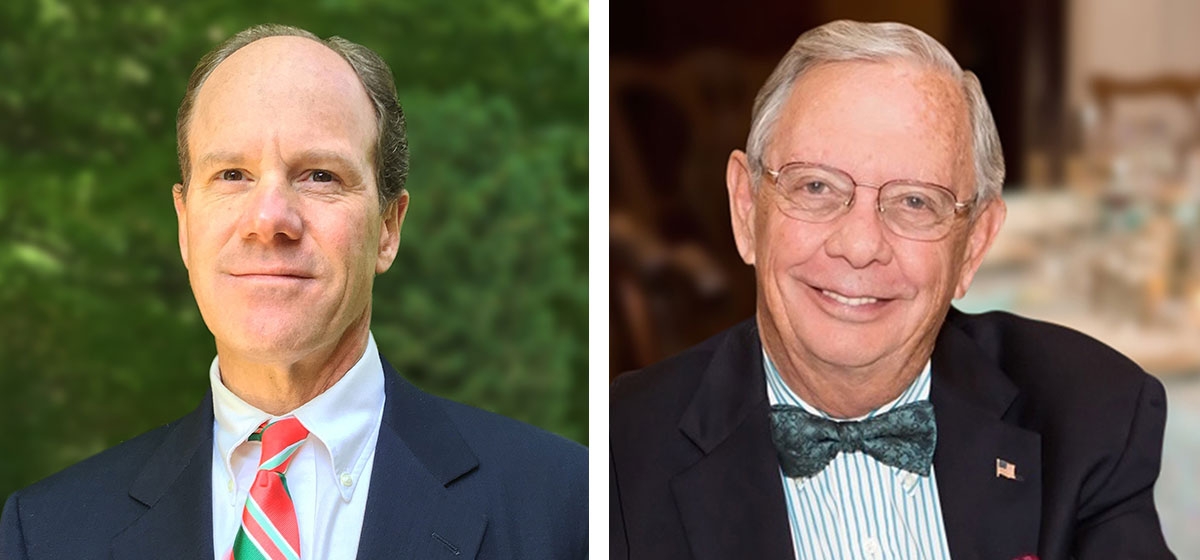 June 28, 2019
The next generation of the Mellon family has taken the reins of the largest grant-making organization in western Pennsylvania.
Richard A. Mellon, 56, has been named chairman and chief executive officer of the Richard King Mellon Foundation and the R. K. Mellon Family Foundation, the boards of both foundations announced. He succeeds Seward Prosser Mellon, son of Richard King Mellon, who held those positions for a decade after serving as a trustee for nearly 40 years.
The Richard King Mellon Foundation, with nearly $2.5 billion in assets, has for 72 years directed its investment toward improving the competitive future and quality of life of the region and in protecting, preserving and restoring the nation's environmental heritage. The foundation approved nearly $127.6 million in grants and program-related investments last year, with a significant number made to organizations engaged in public-private partnerships to improve the quality of life in southwestern Pennsylvania.
The foundation's giving primarily serves southwestern Pennsylvania with a focus on regional economic development and conservation, as well as on education, human services and building the capacity of nonprofits.
Richard A. Mellon, a grandson of Richard King Mellon, had been a trustee of both foundations since 2005. The Ligonier resident was founder and president of RAM Transit, Inc., a trucking and logistics company that he sold in 2012. He is the son of Trustee Emeritus Richard P. Mellon.
"We will continue to invest in improving the quality of life here and across the country, just as my grandfather intended and our trustees and staff have guided over the years," he said.
Seward Prosser Mellon expanded the foundation's role as a preeminent conservator of the nation's natural resources, and directed resources to address critical issues in the region ranging from poverty, homelessness and infant mortality to economic development, academic research and scholarships that enable children to reach their full potential. He will continue to serve on both foundation boards as a trustee emeritus.
"It has been an honor to have had the experience of working with Prosser Mellon the past four and a half years and to help build upon the foundation's grant-making legacy regionally and nationally," said Sam Reiman, director of the Richard King Mellon Foundation. "I look forward to working with and supporting Richard A. Mellon in his new role as board chairman and CEO, the next generation of family trustees and the entire board during this leadership transition."