State Store Monopoly Wins Few Hearts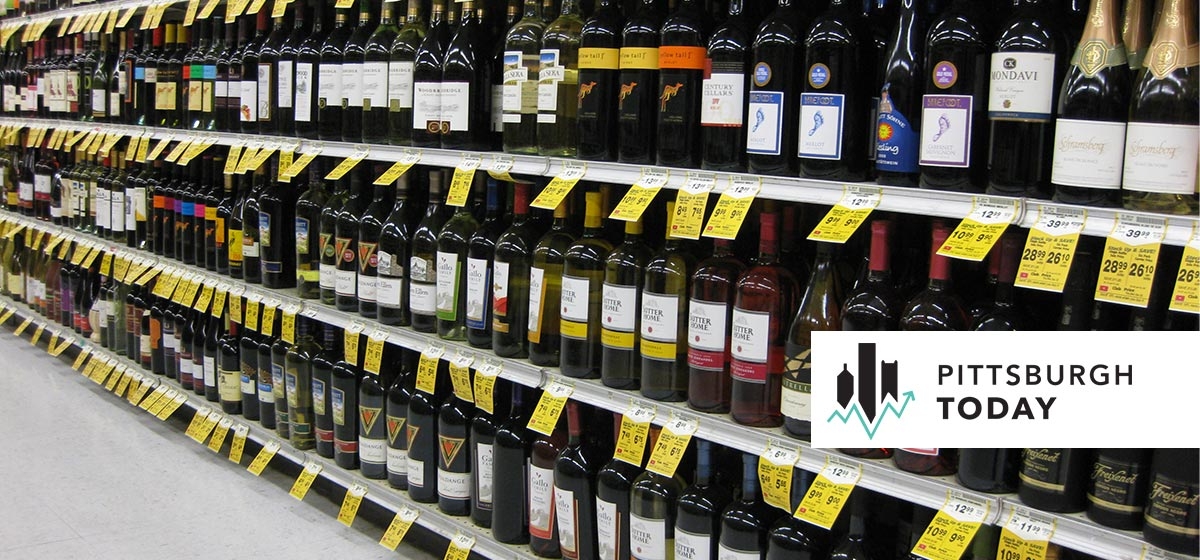 November 2, 2018
If it were up to them, Allegheny County residents would put an end to Pennsylvania's state store system, which has given the state a monopoly on the sale of wine and spirits since the repeal of prohibition.

And that feeling is widespread, according to a survey conducted by Pittsburgh Today and the University of Pittsburgh University Center for Social and Urban Research.
Pennsylvania has moved slowly toward privatization. Last year, grocery stores were allowed to begin selling wine for the first time. But the state is still the primary wholesaler of wine, and spirits can only be bought at 600 state-owned stores.
More than 62 percent of residents overall say the state should relinquish control and allow private retail stores to sell wine and spirits, which is the practice in 42 other states. And a majority of county residents favoring such a shift is seen across all ages, income brackets, genders and education levels.
The one exception is race.
Only one third of African Americans in Allegheny County are in favor of getting rid of the state store system. More than 46 percent believe the state monopoly on the sale of wine and spirits should continue, while 21 percent have no opinion on the matter.
Lawmakers in Harrisburg will likely be the ones to decide whether the state stores stay or go. The feelings of voters in Allegheny County are clear: a majority in every political party favors putting an end to the state store system.
1,881 Allegheny County residents drawn from the UCSUR Research Registry completed the Internet-based Pittsburgh Regional Quality of Life Survey in June 2018. Data were adjusted to make the sample representative of the demographic characteristics of the county.