The Ligonier Valley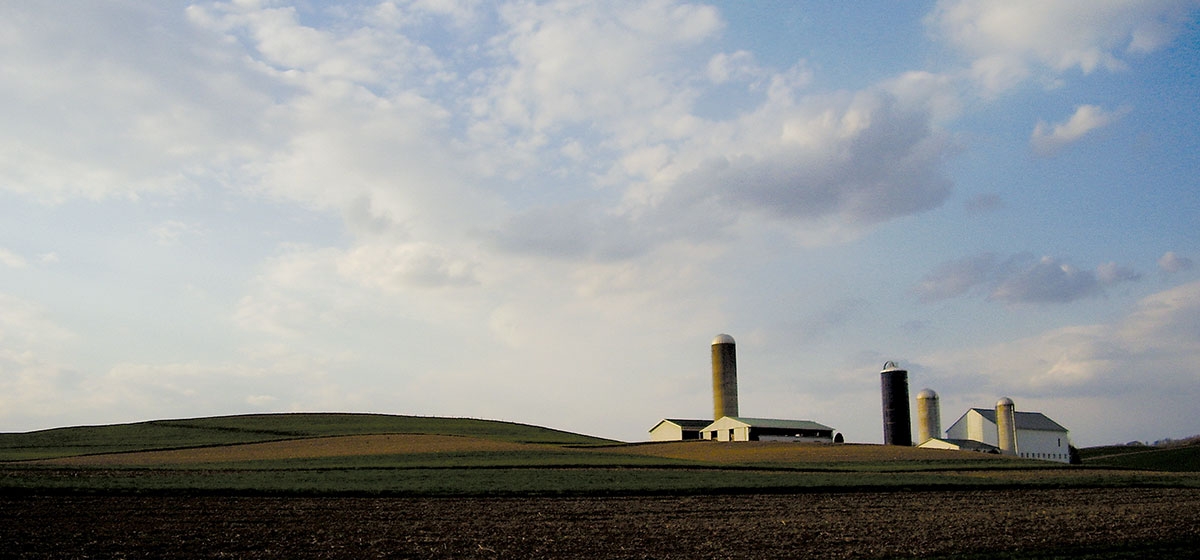 May 20, 2010
Located in the heart of the Laurel Highlands, the Ligonier Valley rests between the northern stretches of Chestnut Ridge and Laurel Ridge. Its pastoral scenic beauty includes productive farmland, historic farmhouses, and fields and woods crossed by the Loyalhanna, Indian and Tubmill creeks.

The borough of Ligonier—site of a central battle of the French and Indian War in 1758—lies at the valley's center. Beyond the borough's edge, however, farmland and deeply wooded properties define the valley.
A favorite afternoon here entails a short drive from downtown Ligonier to the cool, shaded retreat of Linn Run State Park, passing only farms and rolling hills along the way. The trails of Linn Run lead to secluded streamside hikes and opportunities to explore deep forest.
The Ligonier Valley has retained its agricultural and rural character for centuries, to the benefit of residents, visitors and wildlife. However, due to the area's popularity, many landowners today are taking steps to ensure Ligonier and the other crossroads communities will not sprawl outward, but continue to be ringed by farmland and woods.
The Western Pennsylvania Conservancy is partnering with landowners to help them protect cherished family lands. Voluntary conservation easements enable continued ownership and use of farmland and forests, while ensuring these lands remain undeveloped for generations to come. Using this proven conservation method, the Conservancy and Ligonier Valley landowners have protected almost 8,500 acres.