The Intersection of People and Nature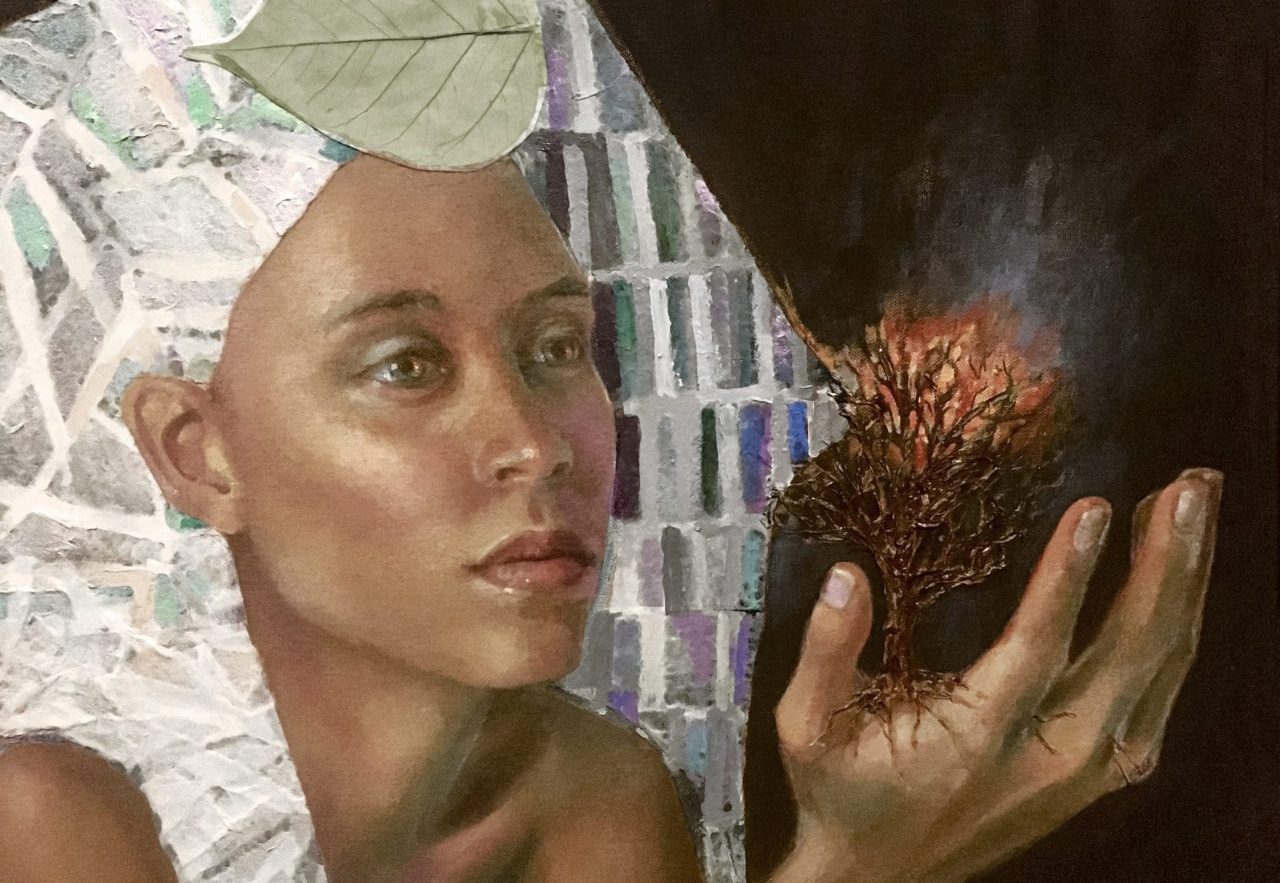 May 1, 2023
I knew I was an artist at age 4. at 8, when studying oil painting, I knew I would speak through my art. I have always been passionate about the beautiful palette of human diversity and nature, but also empathetic to the struggles of humanity and the vulnerability of all life forms. My decades-long art career has been dedicated to making art about these passions.


I observe and perform research for each painting. Something as small as a fruit fly can inspire a large painting. I take joy in learning that the tiny eyelashes on many birds are actually modified feathers. The fruit fly has a large number of body parts and organs similar to our own. The bird's nest in our yard holds fast in the winds, even when porch furniture is in flight, and the shape of the human nose provides climate control and has adapted over generations.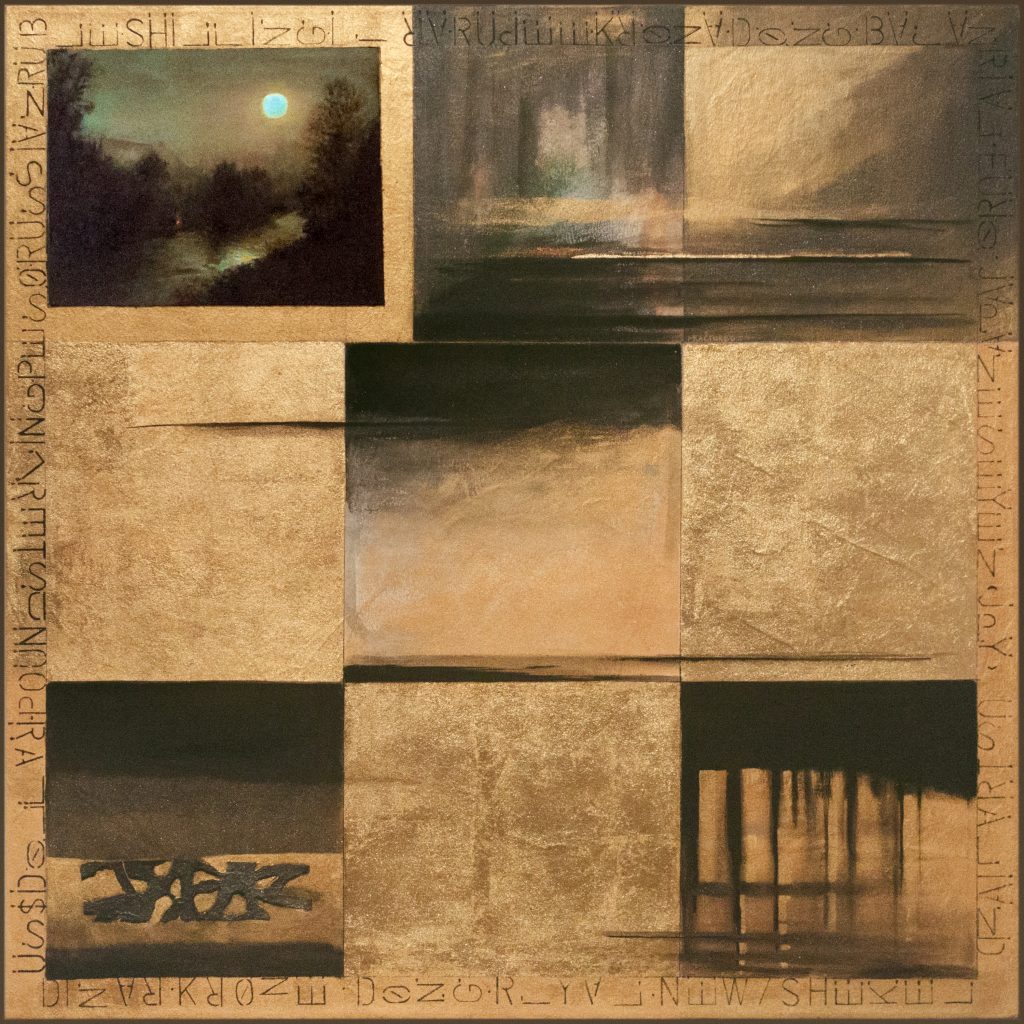 For the past dozen years, I have been creating paintings that seek to unite humanity and describe the biodiversity of nature. The number of endangered species has gone from 40,000 to over 1 million in that short time. I often depict humanity monochromatically, with nature in full color, to highlight the importance of non-human life forms and celebrate their sentience.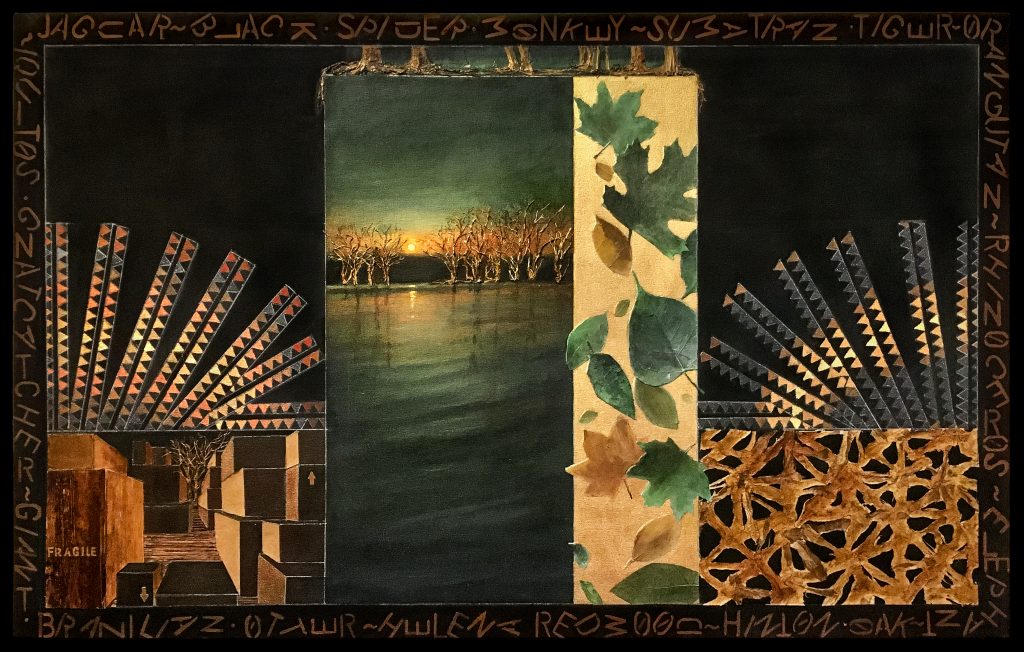 The "Tapestry of Nature" paintings are divided into sections because people and nature are complex and varied but, when seen as a whole, are intertwined. The intricacy of nature is like an artist's canvas with each piece of color affecting the whole. I frequently place colors next to their complement to show the strength of opposites. Colorful grids represent images of DNA that are common to all life forms. I also use Mother Nature as a metaphor for women in my work, since many find themselves in situations of endangerment globally.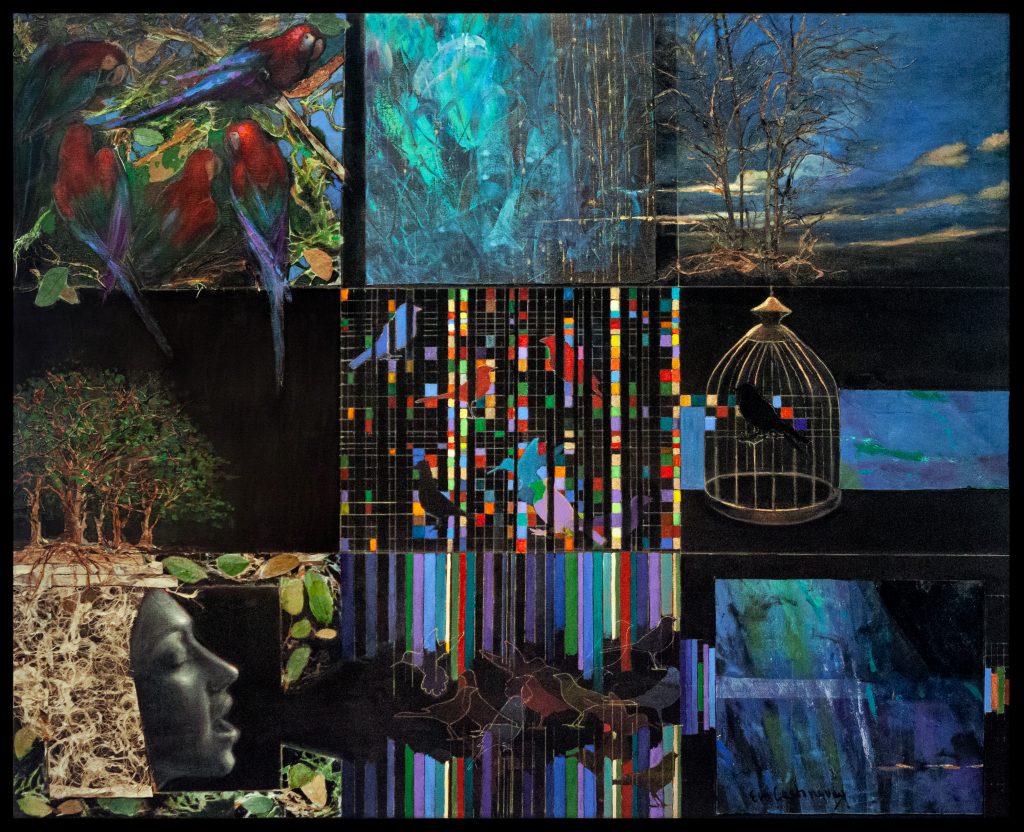 Within each painting, the viewer may find abstraction, realism, portraiture, repurposed canvases, Italian metal leaf, and sculpted trees that I have created out of archival imported papers.