We Have the Power
Let's continue our tradition of successfully tackling big problems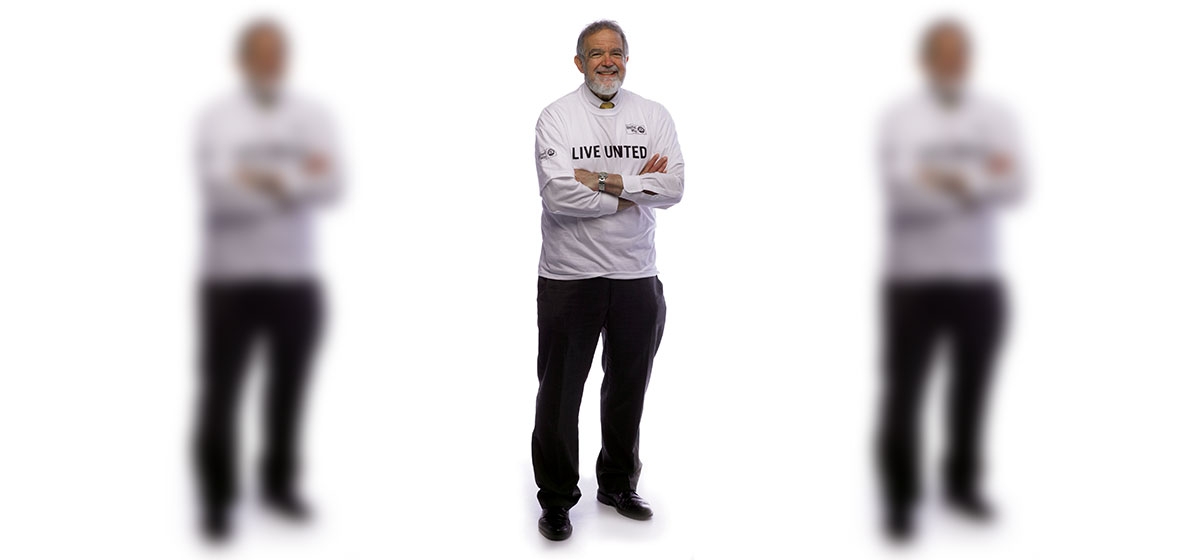 August 25, 2008
A likeable 12-year-old is shot and killed. Children settle disputes with guns. Other children fear they may be caught in the cross fire. How can this be?

All of us wonder and wish for something better.
More than one-third of all Allegheny County fifth-graders cannot read adequately. Without this ability, they fall behind and become discouraged. In too many of our high schools, one in two students drop out. Without a high school education, they are certain to struggle, and local companies will have to seek a competent workforce elsewhere.
All of us want to see our youth and city thrive.
Growing numbers of seniors 85 and older live alone, without the help to get through everyday life and the social interaction to keep life meaningful and joyous.
All of us want to see our elders, who did so much for us, treated with respect and helped to live their later years in dignity.
I see these problems as many Pittsburghers do. I live only blocks away from my mom, who lives in the house in which I grew up. And while I am proud that Pittsburgh is a very livable city with manageable social problems compared with other big metro areas, I can't ignore what I've seen every day in my 39 years of work in human services. We must address critical community needs if we want to remain a great place to live and work and if we want the satisfaction of helping fellow citizens in great need.
However, sometimes social problems seem so big and our social service resources seem so modest. Sometimes, the problems seem so intractable. Where do we start? How will we understand the root causes and how to tackle them? Can we find our agent-of-change, a leading organization galvanizing the best ideas, services and resources to make progress and achieve favorable results?
Similar doubts existed before we tackled other, seemingly overwhelming problems in Pittsburgh. It was hard to imagine cleaning our dirty air and erasing our image as a smoky and dirty town; difficult to fathom rebuilding our economy after the lossof 200,000 good-paying manufacturing jobs in the 1980s; and challenging to finance constructing magnificent sports venues and remaining a "big-league" city. With each, we were up to the task. There were people who could see around the corner and rally the public and private sector partners, leaders and resources to make change.
We have also faced immense human problems in the past 40 years and made awesome progress. Look at how we have created excellent services to replace the inhumane warehouses where children and adults with mental retardation were harmed and neglected and died. Think of how we took on rampant homelessness and guaranteed enough shelter so that every homeless person can get off the streets. Consider how we addressed our reputation as a city with a high black infant mortality, created activities to give these children a healthy start and cut black infant mortality for program participants in half.
Given our history of tackling big problems, we should not shy away now—not from youth violence, not from school failure and not from the social isolation of older seniors. If any community can take on the big challenges, we can.
Each of us wants to improve our hometown, and each of us wants to help make progress. But the truth is, we can't do this alone. That's why United Way is challenging every one in our community to LIVE UNITED. United Way invites our citizens not to turn away from our big problems but to join others to make big progress as we have before.
To address these issues, United Wayhas brought together the best minds, the best-performing agencies and the resourcescontributed by 74,000 donors. Together, each of our citizens can act on his or her personal ambition to make Allegheny County a better place to live and work by addressing critical human needs.
To prevent youth violence, United Way has brought together the top public-sector, law-enforcement and community leaders to develop and implement a plan to prevent violence, intervene early, intervene on the streets and mobilize the community.
To motivate kids to succeed at school, we have convened leaders to plot expansion of quality, early-childhood education, tutoring and mentoring, improvements in after-school programs and effective school-to-work programs.
To help seniors be healthy and live at home, we are about to launch a major initiative of prevention services, support to caregivers and alternatives to nursing homes.
While it is just months since we launched the youth initiatives, it is not too early to look at results. Remember, what gets measured gets done. In less than a year, United Way-funded programs and initiatives kept struggling high school students in school, improved attendance, grades and standardized test scores, prevented juvenile delinquency among young children (6–11 years old), and for the first time, reduced youth violence and homicides in some of our toughest neighborhoods.
Big, sustained success in these ambitious and bold initiatives is not certain. What is certain is that our chances for success dramatically increase if local citizens believe we can make progress and add their support. As we face these current-day mega-challenges, we should all be encouraged as we reflect on our history of successfully tackling seemingly intractable problems.
I believe that when we have the vision, we can and do truly help people, make remarkable progress and bring recognition to our hometown as a place that is constantly advancing the common good. We can make our streets safe. We can help our children learn and grow to be good productive citizens. And we can enable all seniors to live their later years in dignity and happiness.
Robert Nelkin is president and CPO of United Way of Allegheny County. Visit www.unitedwaypittsburgh.org to learn more about United Way.