The business of art
New vitality, challenges and opportunities emerge for artists and galleries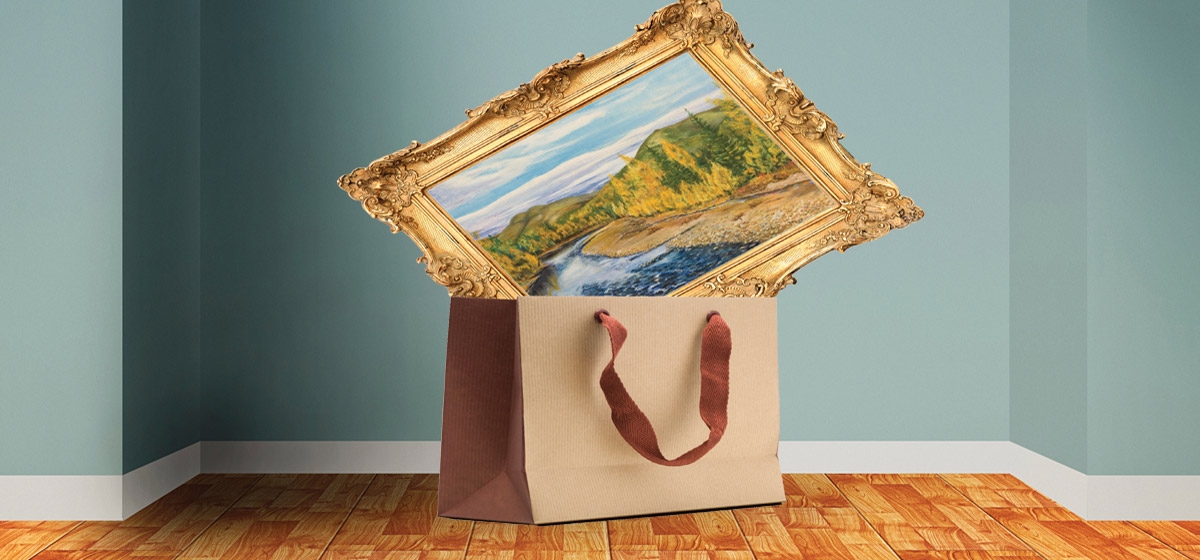 August 20, 2015
It seems as if it should be relatively simple. If you're an artist, you spend time in your studio, blending inspiration and long hours to create compelling works. When you have a reasonable body of work and the confidence to show it, you contact an art gallery, and voilà—your art hangs on the wall where appreciating buyers will purchase it. And if you run a gallery, once you find enough outstanding artists and show their work, your gallery will become the go-to place and business will thrive.

It's never been that simple, however. Not in New York and certainly not in Pittsburgh. Creating outstanding art or showing it in your gallery is necessary, but in order to pay the bills, the "art part" is just the beginning. Marketing art has always been a tricky business, and in this Internet age, there have never been more obstacles or opportunities.
The good news for Pittsburgh artists, gallery owners and art buyers is that a new energy is coursing through the city. Since the Great Recession, younger Americans have flocked to Pittsburgh for jobs, quality of life and a low cost of living. You see it in the thriving restaurant scene where, if you want to dine out, you'd better call ahead for a reservation. That same vitality is creating a renaissance in the local arts scene.
"It's booming," says Elysia Cecchetti, gallery director for Art Space 616 in Sewickley, which received a mention in Travel + Leisure after it opened in April in a repurposed former car dealership. "Artists are moving here from other cities for the affordable living and studio spaces. The level of talent is incredible, and the amount of events, nonprofits and galleries that support the arts seems to be at an all-time high." Art Space 616 exhibits new shows every six weeks, and owner Jessie Britton's goal is "to raise those artists up and introduce their work to collectors who might normally find their art overseas on vacation. That's our biggest challenge: getting people to realize they can find amazing works of art right here."
Differing neighborhoods
Part of the new energy comes from an increasing collaboration between artists, venues and organizations. "One of the best things about the Pittsburgh art scene," says Heather McElwee, executive director of Pittsburgh Glass Center, "It's a pretty tight-knit community."
Genevieve Barbee is a visual artist and host of the "AP Collection"—a podcast that highlights people living and creating in the city. "Pittsburgh is broken up into as many different art 'scenes' as there are neighborhoods, and as there are communities within those neighborhoods," says Barbee. "Each one provides its own opportunities to the creatives within them. Whether it's a small gallery, a museum, a pop-up space, a club, a library, a billboard, etc., there are countless opportunities for people to interact with artists and creative experiences that are fine art/visual art experiences, whether they know it or not."
Throughout the region, various groups and organizations have emerged to support local artists, providing financial resources and opportunities for networking. Pittsburgh Biennial serves as a platform for established and emerging artists, partnering with venues such as The Andy Warhol Museum, Carnegie Museum of Art, Mattress Factory, The Miller Gallery at Carnegie Mellon University, Pittsburgh Filmmakers/Pittsburgh Center for the Arts, Pittsburgh Glass Center, and SPACE gallery.
Another group, Community Supported Art Pittsburgh, partners with various groups to commission and support artists by selling "shares" and seeking new ways to showcase Pittsburgh artists and build relationships. Others, such as BOOM Concepts and Most Wanted Fine Art, serve dual roles as both galleries and gathering places, where artists can create and show their work in spaces that also serve as community resources.
Yet, while certain pockets are vibrant, others still need some muscle behind them, says Kilolo Luckett, an independent arts manager, cultural producer and writer who works to connect creative entrepreneurs and expand their networks. "For artists, it really depends on where you're located that determines if you have access to better resources networks. The East End certainly has a vibrant art scene, yet there are still many people who don't have access. There's a resurgence in the visual arts right now, and a new groundswell of people in their 20s inserting their own perspectives. But you also have to look at the social economics of it all."
Luckett believes the Pittsburgh art community and the city's traditional galleries need to take more chances on regional talent. "There's a disconnect there. There are galleries in the traditional sense that are less likely to take chances on Pittsburgh artists unless they moved outside to New York or Chicago and established themselves first. But these traditional gallery owners have a business acumen they could pass along to artists, and they're not. That's what I try to do. I try to handle that aspect of it for the artists if they just want to focus on their art."
Galleries & studio visits
Luckett takes art buyers on visits to artists' studios so they can develop a personal connection with the artist and the art. "Most artists are learning as they go. If you're an artist, you have to be pretty savvy to seek out clients."
For some artists, studio visits are one of their few ways to connect with buyers. "I personally do not have gallery representation in Pittsburgh," says Mia Tarducci Henry, co-founder of The Mine Factory in North Point Breeze. "So, for me, studio visits are an important part of my practice. I actually encourage people to do studio visits as much as possible, as I believe it is a more personal way to experience an artist's work."
Galleries, however, also provide an important vetting and curating process that benefits both artists and buyers, said Joy Edwards, of Lawrenceville's Borelli-Edwards Galleries. "The gallery functions to elevate the work of the artist. If an artist is showing in a gallery, the work has undergone a critique in a selection process by the curator or director. Both galleries and artists desire the validation of their work through sales. In that way, they are mutually supportive."
At Bedford Fine Art Gallery in Bedford, Pa., owner Jerry Hawk sees an upward trend for the western Pennsylvania art market. "Similar to other major metropolitan areas, such as Washington, D.C., New York, Chicago, etc., our Pittsburgh regional clients are very knowledgeable and have a real passion for art." Hawk focuses primarily on 19th-century listed artists and targets a strategy based on quality. "Some folks tend to seek out local contemporary artists, but there is a much larger majority that enjoys the diversity offered in a gallery setting. In today's market, run-of-the-mill art is widely available and that is why Bedford Fine Art Gallery only offers exceptional paintings and unique value-added services that set us apart from the crowd."
And while showing and selling art is obviously the heart of the gallery business, creating an atmosphere where people want to be—whether for openings or for unrelated special events—has always been a key to the business. Special events may add incremental revenue, but they also expand art viewing to visitors who may not have been in the market to buy.
"There's a misconception that galleries aren't welcoming," says James Frederick, who has operated James Gallery in Pittsburgh's West End for 13 years. "Some people get intimidated. We want you to feel comfortable, and we want to make sure your visit is a pleasurable one."
"If we're doing our job right, we're representing our artists. That's our mission: to find placement for their work and market what they do."
—James Frederick, owner, James Gallery
Frederick rents his gallery space for weddings, corporate events, fundraisers and private parties, and provides professional art and design consulting services to both residential and corporate clients. And while the James Gallery also offers custom framing through its in-house company, Frame Foundry Inc., in the end, Frederick says, it all comes back to the artists. "If we're doing our job right, we're representing our artists. That's our mission: to find placement for their work and market what they do."
New tricks and old
Outside of the traditional brick-and-mortar gallery, the Internet and social media have changed the way art is bought, sold and marketed today, and they've given Pittsburgh artists a way to share their art with the world without ever leaving their studios.
"Instagram and Facebook are huge," says Cecchetti of Art Space 616. "They allow for consistent, evergreen content. It is a wonderful way to provide images of artwork directly to your audience. It allows collectors to connect with artists from anywhere in the world."
In this digital age, adds the Glass Center's McElwee, artists can live anywhere—including Pittsburgh—rather than living or selling in New York. "I know artists who sell their work almost exclusively off of Instagram, and videos let potential buyers learn more about not just the artist but also the process of making the work."
Crowdfunding has also emerged as a way for artists to market themselves and to fund special projects. Last year, Luckett and local artists Henry, Ryan Lammie, Gavin Benjamin and Atticus Adams created 412 MADE. The project has used crowdfunding through Kickstarter, which enabled the artists to attend the Architectural Digest Home Design Show in New York City, where they showed their work to more than 40,000 attendees and networked with other emerging artists.
However, for a market like Pittsburgh's, says Cecchetti of Art Space 616, the majority of sales still tend to happen through personal transactions. "Most collectors like to see the artwork in person before moving forward with the sale."
Alison Brand Oehler of Concept Art Gallery agrees. "Although we are beginning to see an uptick in collectors who are willing to purchase prints online, and even though a large percentage of our auction clients are online, in the end, most of our buyers want to be able to see the artwork they are buying in person. There are great artist studios here in Pittsburgh, as well as great galleries. Sometimes it depends on whether the buyer has an existing relationship with an artist. I think most new buyers do come to galleries like ours since we have a vast array of items, prices and styles all in one place.
"The toughest challenge," Oehler says, "is keeping it all a well-oiled machine by being knowledgeable about the current state of the art scene regionally, nationally and internationally, and thinking about not only keeping the lights on, but how we can make our future better."