Summer Reading List
Five excellent reads illuminate different shades of Pittsburgh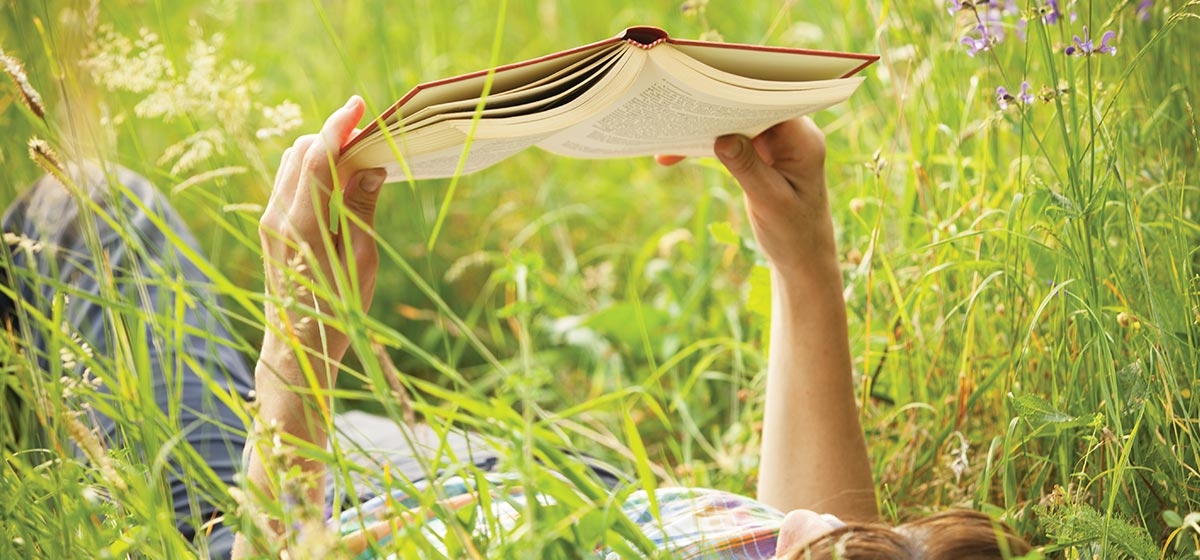 May 20, 2017
The forces of the universe have a dark sense of humor. Just weeks before the publication of The Schenley Experiment, Jake Oresick's revealing history of Pittsburgh's first public high school, PMC Property Group began to advertise Schenley Apartments, which occupy the former school. "A truly unique historic property modernized to exceed your expectations," the website proclaims. Oresick, a proud member of the Class of 2001, would no doubt find that an apt description of the school he expertly chronicles in his new book.

The magnificent Oakland building opened in 1916 and closed in 2008, after a knock-down, drag-out fight among Superintendent Mark Roosevelt, the school board, parents and students. Asbestos abatement was a factor, but Roosevelt had a vision for remaking the schools and Schenley was in the way. Oresick, a lawyer, lets all parties have their say, but his careful account confirms that closing Schenley was a travesty. Superbly built to enhance learning and strategically located to encourage diversity, the "green building ahead of its time" deserved long-term investment.
The grandeur of the structure, however, is not what drives Oresick's interest—"the school was transformative because of its people," he writes, and he canvassed more than 350 to collect the story. Like its predecessor school, Pittsburgh Central High School, Schenley attracted a "cosmopolitan throng." An intriguing racial and socio-economic mix and academic strength defined Schenley for most of its life. The 1970s were tough, and the school nearly spun out of control. Bold steps by the visionary city schools superintendent Richard Wallace in the 1980s made Schenley a magnet and "a national model of voluntary integration and scholarship."
Oresick allows that the function and spirit of Schenley continues at Obama Academy, which has broadened the International Baccalaureate program to cover the whole school but which occupies the unlovely former Peabody in East Liberty. As he mordantly notes, that building was found to have "essentially the same asbestos plaster situation as Schenley."
---
This well-researched and concise survey, Pittsburgh Drinks, will convince you that Pittsburgh is one convivial city.
Cody McDevitt makes the social history go down easy, charting the modes of imbibing from pre-Prohibition to today's craft cocktail boom. It was news to me that the term "speakeasy" was concocted in McKeesport in the late 1800s by Kate Hester, who ran an unlicensed bar, and it spread to Pittsburgh and beyond. The Prohibition era looked like a blast around here, with 450 speakeasies in operation. During World War II, a popular cocktail was the Commando Kelly, named for local Medal of Honor winner Charles E. Kelly: double shot of gin, one shot of creme de menthe and a splash of grenadine. The post-war boom is expertly chronicled, and the disco and nightclub booms and busts are trips down memory lane, assuming you can remember.
Master bartender Sean Enright displays his encyclopedic knowledge of mixology and makes the case that when you "study a city's bartending history and drinking culture," you can "see how it touches nearly every facet of community, from nightlife to politics." He collects dozens of intriguing cocktail recipes, which look best left to the professionals.
---
It never ceases to amaze, what lurks behind the walls of nondescript buildings around here. The Railroad Development Corporation is located in a small office park in Green Tree. Inside, owner Henry Posner III and a modest staff oversee operations all over the globe— Peru, Colombia, Germany, France, Belgium and, not to forget, Iowa. Since its founding in 1987, RDC has also operated in Mozambique, Malawi, Estonia, Argentina and Guatemala, though Posner might like to forget the unpleasantness there with the government (and a $10 million loss). But he would not shirk from mentioning it because "I think it's more interesting to talk about failure stories than success stories, because you learn more from failure," as he said in recent speech. In any event, as Railroaders Without Borders quotes Posner in the conclusion, "The 'D' in RDC stands for danger."
Author H. Roger Grant, a history professor at Clemson, shows why he is considered a foremost authority on railroads in this handsome and well-illustrated book. He marches through every phase of RDC history with clear prose and an eye for detail. The ideal reader will be someone with an existing interest in business sagas, if not railroads specifically.
But you can't escape admiring the character of Posner, whose grandfather and father built prosperous business ventures in Pittsburgh and who succeeded to build one on his own. "Capitalism with a conscience" is his motto. He has traveled far and wide, learning local language and customs as he goes, to deal with the nitty-gritty of railroads—which have been a passion since he was 5 (as a family picture shows). Grant observes that "commentators often mentioned Posner's passion for bow ties," and cites an explanation provided by an Estonian journalist: "In order to avoid his clothes getting stuck somewhere when jumping on a train, Posner has designed a special style of dressing—a pair of solid shoes, tight jeans and bow tie."
---
A book about a newspaper series—how nerdy is that, you might think. But in the hands of Bill Steigerwald (a former colleague), the work of Post-Gazette journalist Ray Sprigle comes alive all over again, and we learn much about America along the way.
Awarded a 1938 Pulitzer for reporting that Supreme Court Justice Hugo Black had been a KKK member, Sprigle was an oldschool reporter and editor of legend (though not much of a drinker, defying the cliche). He would go undercover to get the real story, from dangers in a coal mine to black-market meat in wartime. In 1948, he undertook his grandest effort, "I Was a Negro in the South for 30 Days," darkening his skin and traveling incognito with a prominent black political activist, to experience and document the reality of Southern life under Jim Crow laws.
I had almost forgotten what a good reporter and writer Steigerwald is. 30 Days a Black Man captures all the horrors and indignities that African Americans suffered in that era, and wraps it in a readable account of American society in the immediate post-war years.
---
Disclosure first: My Post-Gazette colleague Greg Victor and I are named in the dedication of this book, simply because we were the clever op-ed editors who published most of the essays in this collection. I can therefore attest that all of the wise words in Outspokenly Yours come directly from Sam Hazo's brain and heart; all we did was say, "Yes, please."
Sam is known as Pittsburgh's man of letters, if people still use that phrase, mainly for leading the International Poetry Forum, which brought many a sterling international poet to town, way before we were cool. He is a poet, novelist, playwright, professor—and a newspaper writer who elevates the reader, never talking down.
Sam spent seven years in the Marines, which shows in the authority he brings to matters of war and peace. "In Dispraise of Folly" is a good example. It's framed as a conversation with a young Air Force mechanic he meets on a plane trip, who has served in Afghanistan and Iraq and is about to embark on his fourth tour. Sam admires the way the serviceman demurs when asked his opinion on the war, knowing that he signed up for either patriotic or practical reasons. "But regardless of motivation, by volunteering they placed themselves under orders, and orders are only as wise as the person or persons who issue them. And what have these orders created but death, misery, braggadocio and folly?"
Politics, broadly defined, accounts for much of the subject matter on display, but because Sam approaches current events through the prism of culture, the essays age well. And when he turns to literary matters, he writes for the ages: "No one claims that poetry can help us avoid our mortal destiny. But it can gain us some perspective en route."