Spring Hat Luncheon Welcomes 600 to Schenley Park
May 6, 2017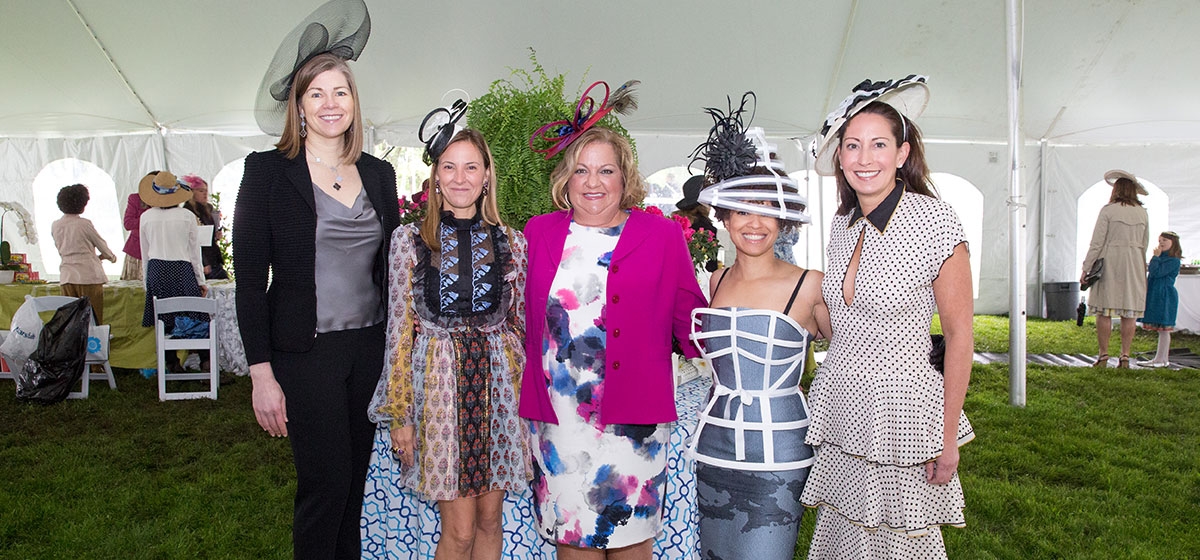 May 8, 2017
The Pittsburgh Parks Conservancy raised $530,000 during its annual Spring Hat Luncheon on May 6, welcoming more than 600 guests to Schenley Park.
---
---
A rainy week made it impossible to keep the ground dry under the tented area on the overlook, which resulted in the appearance of more than one pair of rain boots.
"This was a very strategic judgement call," said Parks president Meg Cheever of hers.
Prior to the luncheon that was catered by the Duquesne Club, co-chairs Ramsey Lyons, Emily Mack Jamison, Charlene Petrelli, Kiya Tomlin and Christy Wiegand huddled on a riser that was one of the few spots offering relief from the saturated ground. Showing off an array of hats and fascinators, including many of which were homemade, it was hard for even a torrential downpour to dampen any spirits.
Event vice chairs included Sloan Overstrom, Vivian Benter, Mary McKinney, Signe Warner Watson, Meg Glimcher, Sasha Heinz, Mollie Hanna Lang and Kirsten Wells.
To date, the event has raised over $8 million to support the beautification and improvement of the city's parks. The event also marked the last for founder and president/CEO Meg Cheever ahead of her retirement in the spring of 2018.